Jams, jellies and chutneys can definitely go beyond toast and add interest and deliciousness to many different food or drink dishes. Here is a list of more than 15 ways to use jams and jellies to enhance your recipes in the easiest way possible.
1. Easy Appetizers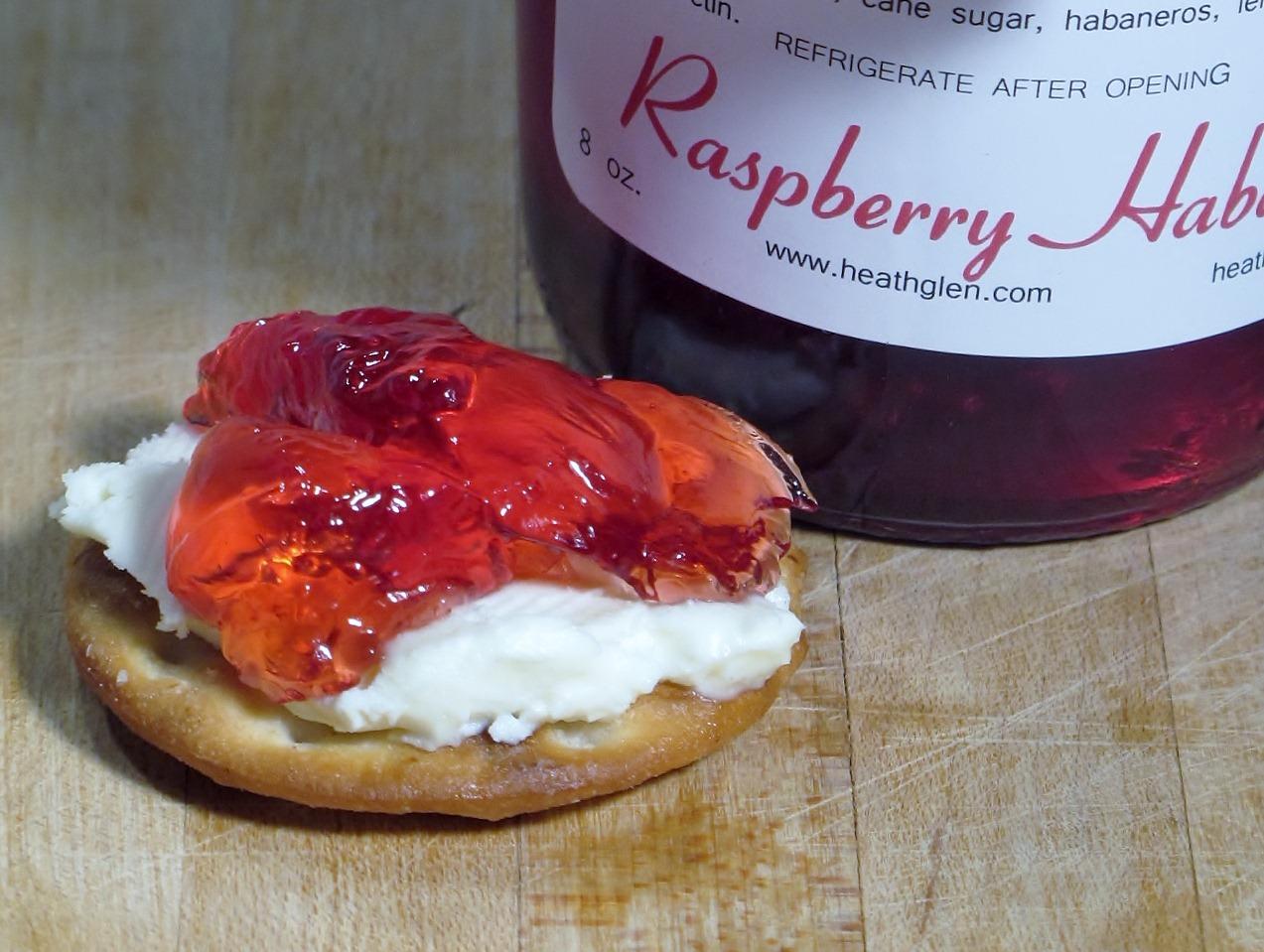 Recommended Preserves for Appetizers
2. Savory Sauces
In saucepan, mix preserves with some orange juice, cornstarch, soy sauce and mustard; heat over med-high until thoroughly combined and use as a sauce for meatballs or little smokies;
Recommended Jams/Jellies
3. Marinades
Heat 1/2 jar of fruit jam in saucepan and mix in 1 Tbsp. mustard, 2 cloves garlic and a pinch of freshly ground black pepper.
Place protein of choice (chicken, pork, fish or ribs) in plastic bag, pour marinade over it and refrigerate 2 hours to overnight.
Remove meat or fish from bag and place on grill or roast in oven. Use any marinade that has accumulated in the bottom of the roaster to baste the meat the last 5-10 minutes.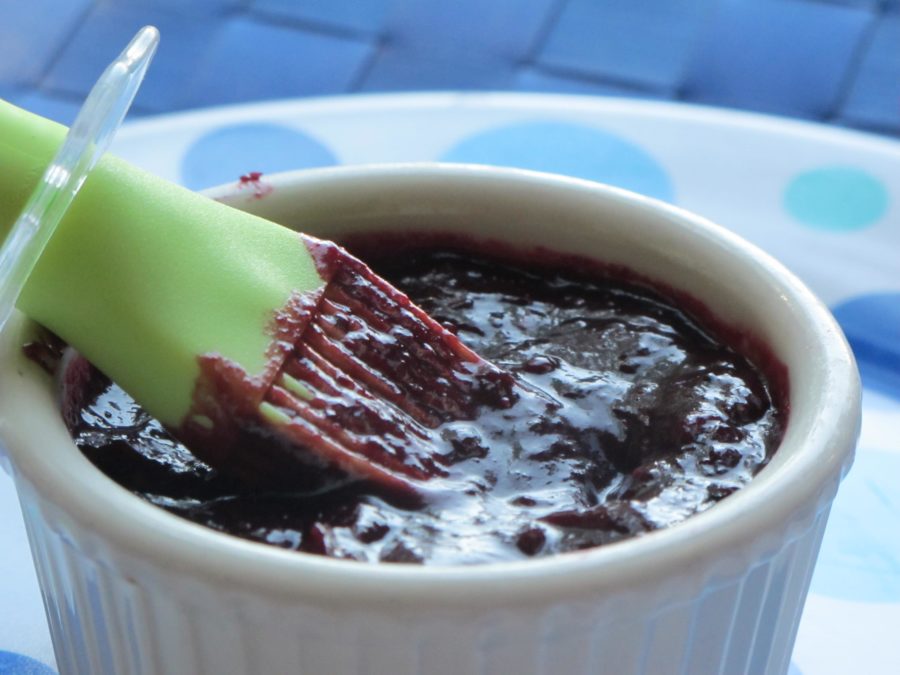 4. Shakes or Smoothies
In blender, add some frozen vanilla yogurt, a banana, some jam of your choice, some skim milk and/or some fruit juice or water (to help liquefy). Add protein powder or flax to blender if desired. Blend to desired thickness.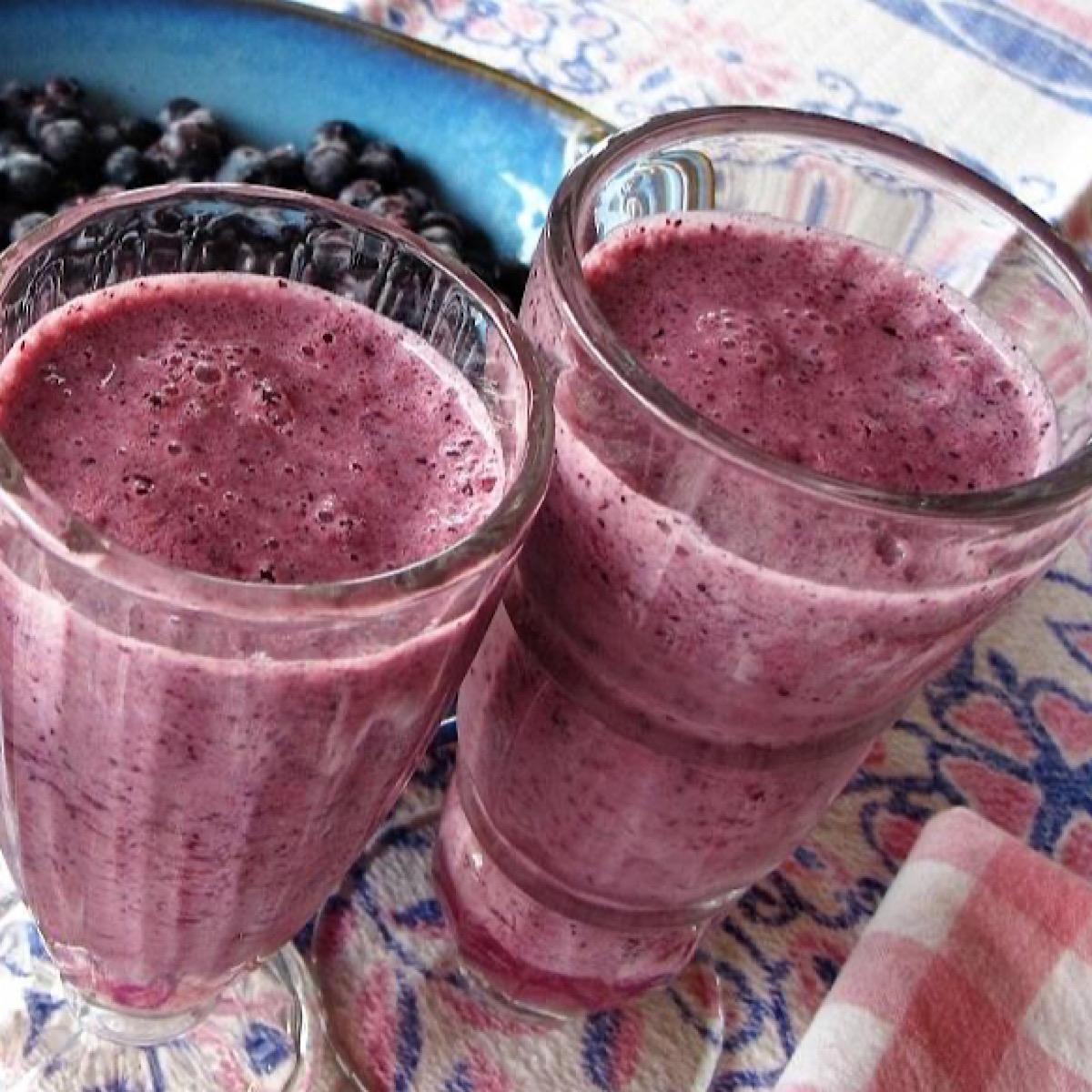 5. Breakfasts
Spread soft jams over pancakes or waffles
dollop tomato jam or savory jam on omelets
stir fruit jams into plain yogurt or into oatmeal.
6. Sauces & Dips
add dijon mustard to a citrus jam and use with fish
melt hot pepper jellies and use as dipping sauce for eggrolls, wontons, samosas, etc.
use fruit jam as a base for your favorite BBQ sauce recipe
7. For Beverages:
Jellies can be used as an easy enhancement to cocktails, turning a simple cocktail into a "craft cocktail". Click here to see a range of cocktails and mocktails that can be made with fruit syrups (which is often just a jelly without the pectin). Below are a few to get you started.
Prosecco Sparkler: warm jelly until liquefied and stir several tablespoons into glass of chilled prosecco or other sparkling white wine.
Peach cocktail: Add several tablespoons of any of the low-sugar peach or apricot jams to a glass of sparkling shiraz. Add ice and stir gently.
Lime marmalade margarita: Add several tablespoons of lime or lemon ginger marmalade to your recipe for margaritas and blend.
8. Sandwiches & Burgers
Panini: Use basting brush to spread olive oil or softened butter on outside of 2 slices of robust bread (or sourdough bread); layer inside of sandwich with cheese and a fruit jam or fruit butter (prosciutto or other meat sliced thin can also be added);
Place sandwich in Panini machine, oiled sides of bread on outside (touching grills) and close machine until cheese is melted and bread slightly browned.
If you do not have a Panini machine, just grill above sandwich like a grilled cheese sandwich.
PBJ's: Try peanut-butter-jelly sandwiches with a bold jam or jelly to get a taste treat.
Hamburgers: I use a sweet-tart jam on one side of bun, ketchup on the other side of the bun and the hamburger of your choice in the middle for a wonderful tart and savory combination.
I love this with a ground chuck patty and an egg as the protein in the middle, and jam on the buns…scrumptious).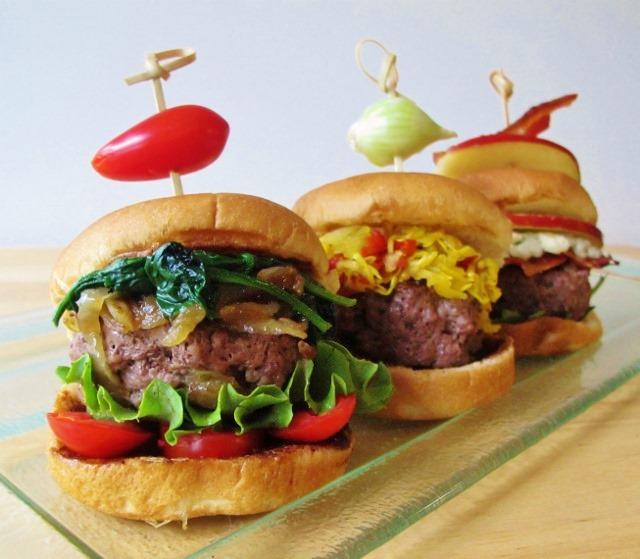 9. Sweet Treats & Desserts
These are a few of the many, many ways jams and jellies can be used in desserts:
Chocolate-Raspberry Panini with Mascarpone: Butter 4 slices of French bread and arrange on baking sheet, buttered side down. Spread each with 1 Tbsp preserves.
Sprinkle chopped bittersweet chocolate (do not exceed 61% cacao) over each, leaving 1/2-inch border. Spread 6 Tbsp mascarpone cheese evenly over plain side of remaining 4 bread slices.
Sandwich cookies: Spread generous tsp of jam between two of your favorite cookies (oatmeal or ginger cookies work great). Click here for other cookie/jam recipes
Bars: Use as filling in any of your favorite bar recipes (i.e., raspberry-almond bars)
Empanads: Use as a filling for empanadas
Mini-tarts: Click here for a great and easy recipe for these) roll out a pie crust and line a small circle of dough in miniature muffin cups or some sort of shallow mold.
Fill with jam and bake until crust is golden and filling bubbles thickly.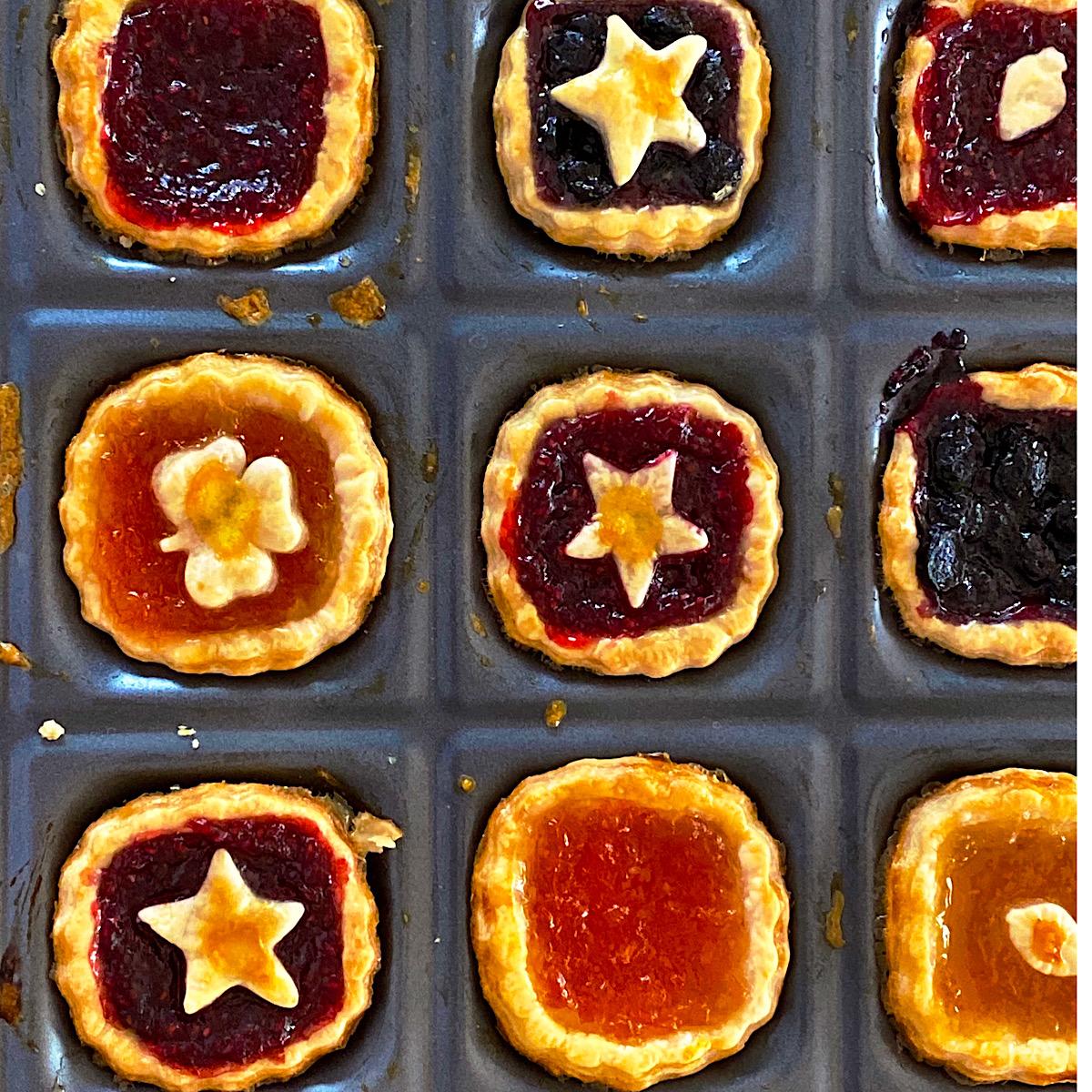 Ice cream topping: Spoon sweet jams over ice cream fruit jams are especially good with ice cream, but the hot pepper jams are a nice twist.
10. Mustard Butters for Vegetables:
Vegetable toppings: combine 1/3 cup jam (go for less sweet jams or chutneys) with 2 Tbsp Dijon mustard and 1 Tbsp butter and 1 Tbsp lemon juice; heat until melted and drizzle over vegetables
11. And, of course, TOAST!
All of the jams, jellies and preserves are wonderful with toast and all kinds of breads (bagels, cornbread, etc.)