Vegetables have a lot of the micronutrients that keto and low carb diets are sometimes missing due to a reliance on protein and good fats. This easy dish of meaty Romano beans (Italian flat beans), caramelized onions and smashed cherry tomatoes is a perfect way to enjoy summer vegetables — simple, delicious and slow carb!
Jump to:
RECIPE
Make Vegetable Cooking Easier
Do Low Carb Diets Need Vegetables?
Flat Beans vs Green String Beans
Cooking Cherry Tomatoes
Adding Vinegar to Vegetables
Why are Vegetables Not Cooked More in the US Kitchen?
Why is it so difficult for most of us on a Low Carb diet to cook/make tasty vegetables? I love the flavor of vegetables, but it is still hard for me to include them in daily meals! I think the challenge revolves around two obstacles:
1. Unfamiliar Recipes:
Cooking proteins (chicken, pork, red meat) has been a mainstay in many US households so it is more familiar to do without a recipe. Making pasta is another common dish to make without looking up a recipe.
Vegetables….now that requires a bit of thought. How long do you cook them, what method, what spices to add, etc.?
If you didn't grow up cooking vegetables, it is likely that the idea is attractive but the thought of looking up a recipe when our lives are so busy is less appealing
2. Prep Time:
Vegetables require washing and chopping. While this isn't really difficult, it is another step in that already hectic dinner-time rush. Yet vegetables are very important to a healthy diet, whether your diet is low carb, high fat, or high protein.
So, one of my goals this year has been to try and make cooking vegetables as easy and mindless as possible.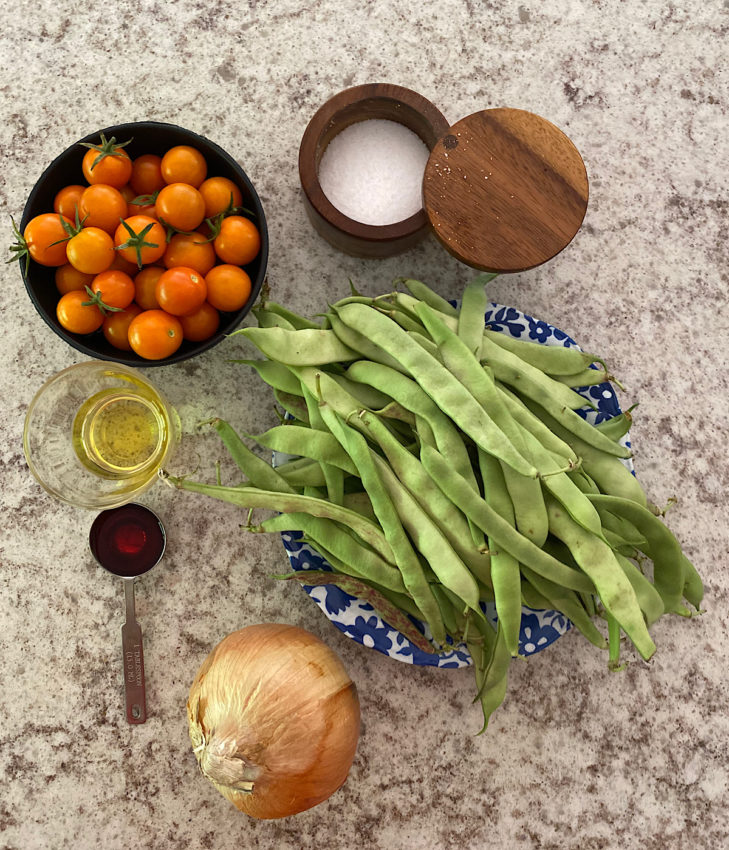 The Need for Vegetables in a Low Carb or Keto diet
Vegetables offer the micro-nutrients that you can't always get from high protein or high fat diets. Getting a good repertoire of veggies under your belt will give you the micro-nutrients you need if you are shying away from the sugar in fruit.
Fruit can certainly be healthy (depending on what kind you are eating), but if you are interested in weight loss, fruit is considered "natures candy" and needs to be quite moderate.
The sugar in fruit (called fructose), can cause an insulin response in a very similar way of white processed sugar. Berries are a bit of an exception here.
Best to save most fruit for cheat days or celebrations and stick with the veggies……if you want to lose weight that is. If your goal is health and not weight loss, more fruit is certainly an option.
This guide to picking the best type of low carb lifestyle for you details the differences and the metrics needed for success on each particular diet.
Easiest way to add vegetables into a low-carb diet plan:
The easiest way I have incorporated vegetables into my diet has been by adding fresh spinach to my morning smoothie.
Before I was hooked on smoothies I would often just microwave frozen spinach or broccoli for dinner and slather it with butter (sometimes adding a vinegar).
Frozen veggies can be a great time-saver. They are generally flash frozen and have their nutrients intact, sometimes more than the older "fresh" vegetables you might find on the grocery shelf.
Romano Beans (aka Italian flat beans) vs. Regular Green Beans
Italian flat beans are also known as Romano beans. Another flat bean variety with similar taste and texture is the heirloom variety called Dragon's Tongue.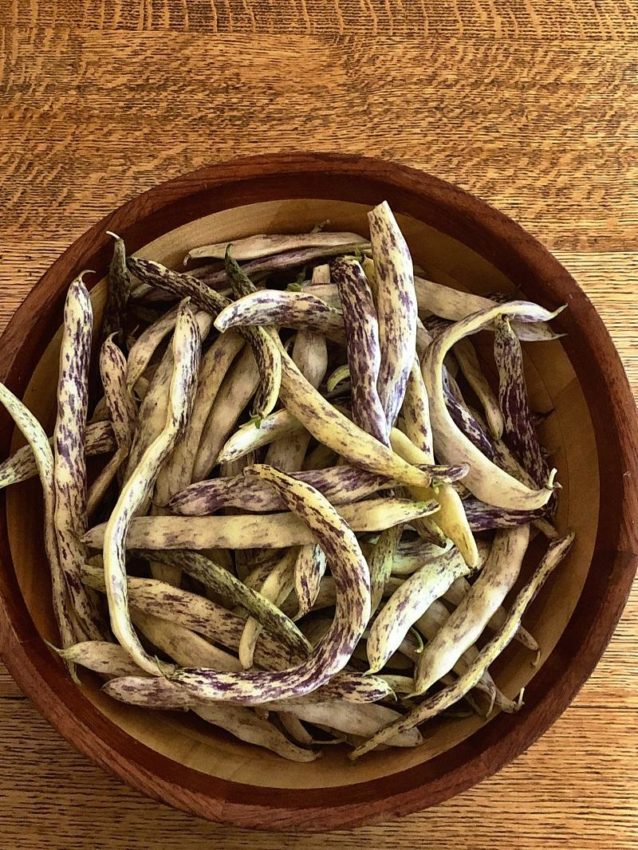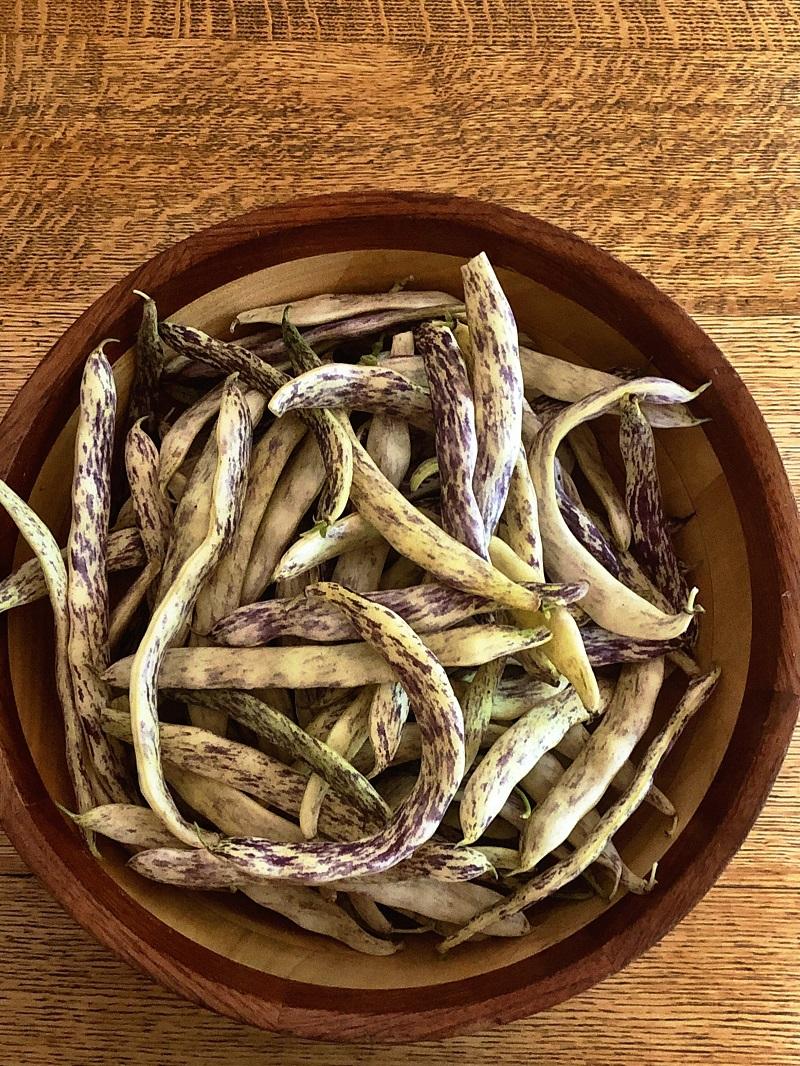 Flat beans differ from regular string green beans primarily in texture. They are considered "meatier" and they tend to soak up sauces and added flavors more.
Flat beans are also more difficult to find. They are not common in the grocery store and are infrequently found at farmers' markets. They are easy to grow, so if you have a garden I would suggest growing your own.
It has become the only kind of bean I grow in our garden these days. And beans are great for adding nitrogen back to the soil. Win-win!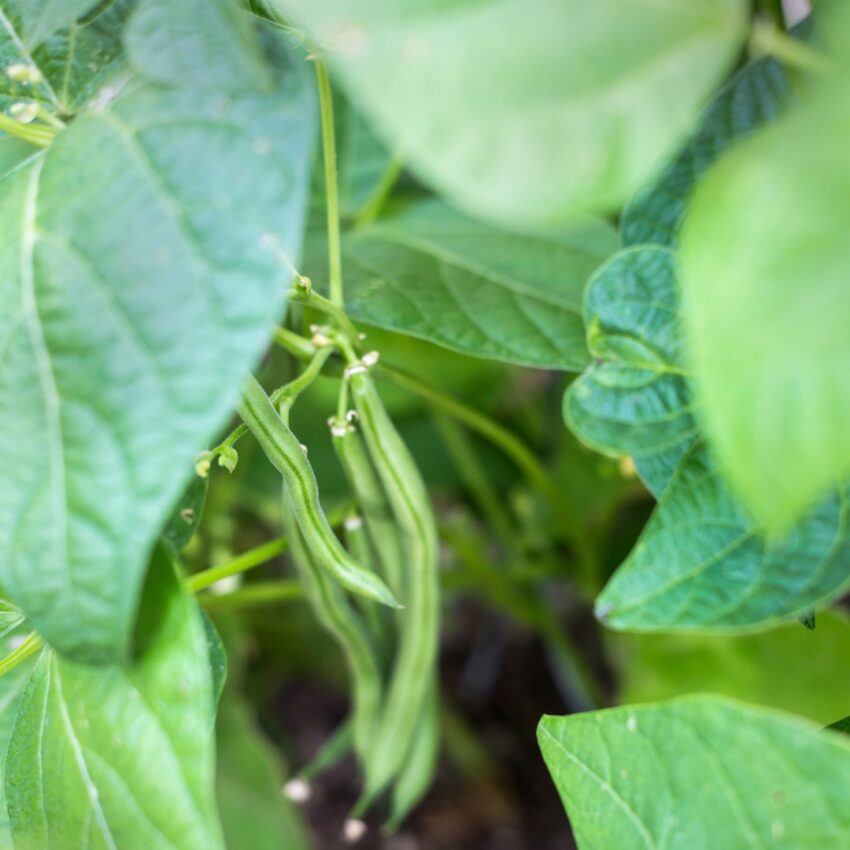 How to Cook with Cherry Tomatoes:
With a focus on "easy", I decided to take advantage of all the cherry tomatoes that were coming out my ears. I have the good fortune to live in the same area as Lynn Rosetta Casper, the well-known Italian cookbook author and radio personality.
She honors me every year by purchasing tomatoes from my farm booth at the St. Paul Farmers market and chatting with me about how she uses them.
I'm always amazed at the varieties she selects and one day when the big slicers were gone she picked up a bunch of cherry tomatoes. She told me they're actually quite good just mashed up and quickly made into a sauce.
Inspired by Lynn's smashed cherry tomatoes, I mixed them with Italian flat beans and cooked them down to a tender, sauced vegetable side dish.
Adding Vinegar to Summer Vegetables
I drizzled a shrub syrup over the dish at the end to enhance it even further, but red wine vinegar is fine if you don't have a shrub. I used a Rhubarb Fennel vinegar the first time and a Ancho-Tamarind vinegar the second time.
You could also Use a dash of apple cider vinegar or fresh lemon juice at the end instead to give it the acid tang.
Romano Beans and Cherry Tomato Sauté with Fish Dinner
I love to use romano beans as a side to the protein dishes in a slow carb diet. This bean saute with smashed cherry tomatoes shows the illustrated step by step. I usually serve it with cod for the low carb dinner!
Romano Beans with Fruit Vinegar & Cherry Tomatoes
A saute of tender, meaty flat beans with an easy sauce of smashed cherry tomatoes makes a delicious Summer side dish
Equipment
Potato masher or large fork
Ingredients
1

lb

Italian flat beans

snapped or cut into bite size pieces

2

tbsp

Olive oil

1

onion

Coarsely chopped

1

cup

water

8

ounces

cherry tomatoes

Different varieties if available but simple red cherry tomatoes work fine

1

tsp

Kosher salt

or to taste

2

tablespoons

vinegar

I used a shrub syrup, but any vinegar works
Instructions
Snap or cut off any stems remaining on the beans and cut or break into about 2" lengths. Rinse beans with water.

In a large skillet, heat olive oil over med-high heat. When oil is starting to get hot add the chopped onion and cook over medium heat until caramelized (about 5 min.)

2 tbsp Olive oil,

1 onion

When onions are somewhat caramelized, add the beans and sauté for a few minutes to crisp the outside (don't burn them).

Add some water to cook the beans in to soften (I added about 1 cup). Cook this mixture down until the water has almost evaporated and the beans are soft (about 5-7 min).

Add the cherry tomatoes and mash into the mixture with a potato masher or a fork. Cook until the mixture is heated through.

Season to your liking with salt, add the vinegar and stir everything together. Serve with any protein as a side dish or serve alone as a vegetarian dish.

1 tsp Kosher salt,

2 tablespoons vinegar
Nutrition
Calories:
58
kcal
Carbohydrates:
13
g
Protein:
3
g
Fat:
0.3
g
Saturated Fat:
0.1
g
Polyunsaturated Fat:
0.2
g
Monounsaturated Fat:
0.03
g
Sodium:
599
mg
Potassium:
403
mg
Fiber:
4
g
Sugar:
6
g
Vitamin A:
1060
IU
Vitamin C:
29
mg
Calcium:
57
mg
Iron:
2
mg
Did you make this recipe?
If you tried this recipe, please give it a 5-star rating! To do this, just click on the stars above.
Online Diet/Health Coaching:
Although I am not currently taking clients for diet & health coaching, I have been a coach for many years with the online service called coach.me. It is a great platform for all kinds of coaching – anything from specific diets, writing a blog, getting up early, or getting rid of that pesky procrastination.
There are some wonderful coaches and the testimonials will tell you what you need to know. Contact me at [email protected] to get a referral to some of the tested, experienced online coaches on Coach.me
If you'd like to start with a plan for a low carb or keto lifestyle, check out this detailed guide in ebook form. It may be all you need to lose weight on this lifestyle. Or it may be used as a supplement to one-to-one coaching.