Recipes that include whipped cream or beaten egg whites often tell you to beat to "soft peaks" or to "stiff peaks". What exactly does that look like and how long does it take before you see soft peaks? This is where a picture (or video) is worth a thousand words. Watch the short video below before starting your recipe. It will quickly help you know how to distinguish soft peaks vs stiff peaks.
Jump to: Recipe & Video | Whipped Cream | Egg Whites | Ingredient Additions | Favorite Recipes with Whipped Cream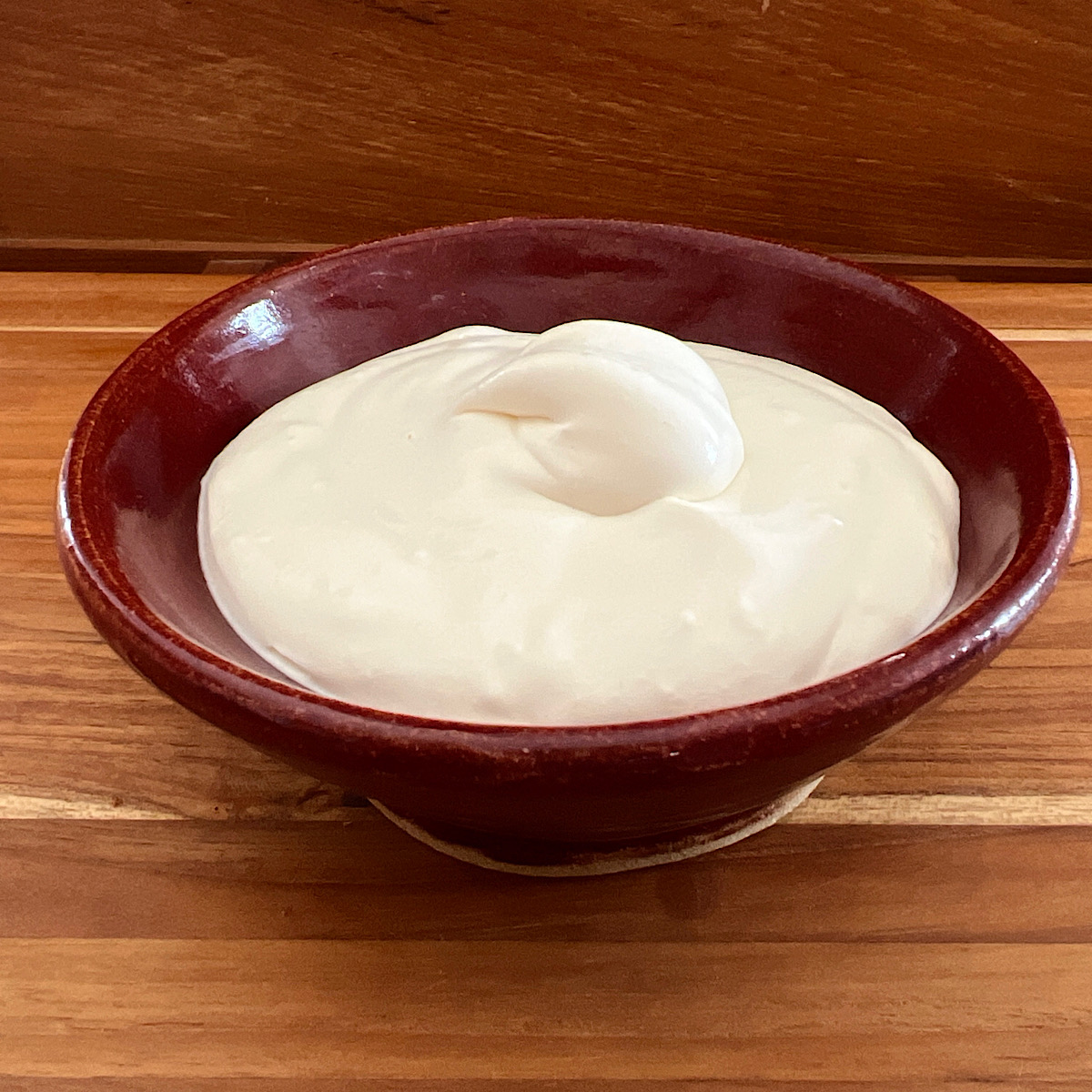 Soft peaks barely hold their shape. The peaks flop over immediately when the beaters are lifted.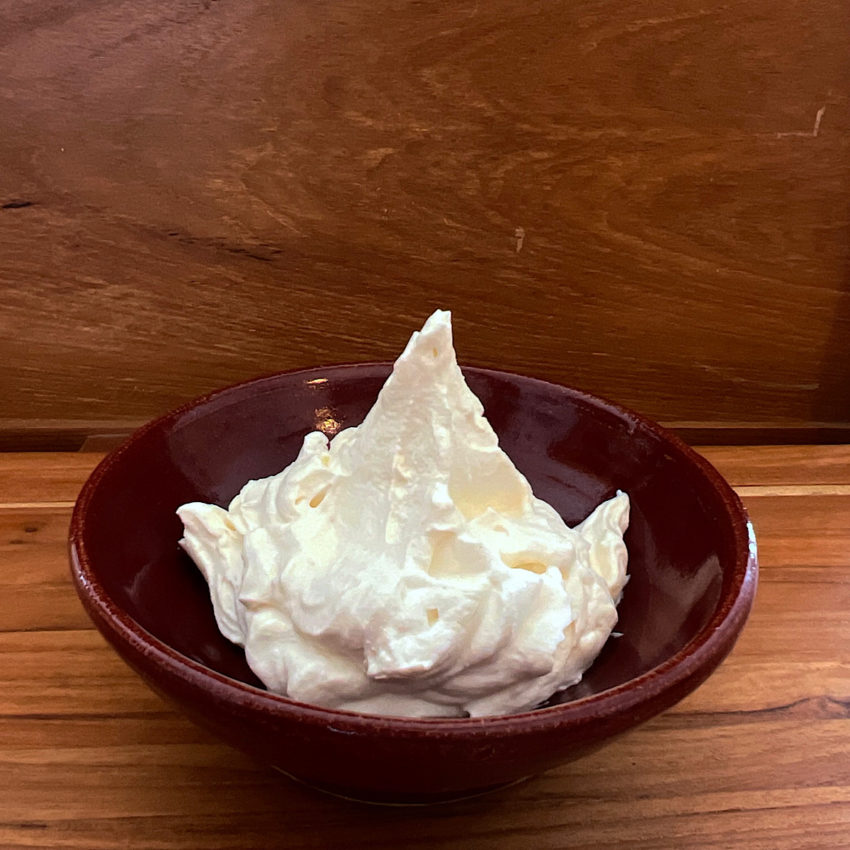 This post may contain affiliate links, and you can read our disclosure information here–
Stiff or firm peaks stand straight up when the beaters are lifted. (Medium-stiff peaks are just stiff enough to stand up firmly but with a slight curl at the tip.)
What Type of Recipes Need Soft vs Stiff Peaks?
Some of the more common recipes that call for some level of peaks include:
Whipped cream frosting
pavlovas
meringue pies or cookies
waffles with beaten egg whites
soufflé's
How Long for Soft or Stiff Peaks in Cream?
In the video I timed how long it took to get to soft peaks and stiff peaks when using whipped cream. The timing experiment had three important variables:
Start cold: Make sure the heavy whipping cream you use is cold. It helps if you chill the mixing bowl also
I used a stand mixer in the timing trial. It might take longer with a stick blender, and it would definitely take longer when doing it by hand with a wire whisk
I added 1-2 Tablespoons of sugar to a cup of whipped cream. This probably resulted in a shorter whip time as it stabilized it more. You certainly don't need to add sugar.
With these variables in mind…
after 1 minute there were no peaks.
At 1 1/2 minutes (90 seconds) there were soft peaks
At 2 minutes, there were stiff peaks.
Just know to watch very carefully. Once the cream gets to soft peaks, it will turn to stiff peaks very quickly. And, of course, beating the cream for too long will turn it to butter!!
Adding Sugar, Vinegar or Alcohol
When cream or eggs are whipped, air gets trapped inside and causes the ingredient to foam, grow in volume, and become stiff.
Sometimes whipped egg whites can be unstable and difficult to work with, so a stabilizer such as sugar or an acid (like vinegar or cream of tartar) is often added to the whites.
Sugar also increases the coagulation temperature of the egg protein, allowing cakes or soufflés to rise more before they set.
I often add a tablespoon of bourbon or brandy to the whipped cream just to enhance the flavor a bit. This enhancement is wonderful on pie, and takes an Irish coffee to a new level!
Tips for Whipping Egg Whites:
Preventing dry whipped egg whites
If your whipped egg whites become curdled and dry, they have gone too far (i.e., been whipped too long or too vigorously).
For stable egg whites that will never get out of hand, just add a little acid. A popular acidic ingredient for this is cream of tartar. Use 1/8 teaspoon of tartar per egg, and add it at the very start.
Lemon juice or vinegar might work, but it's less consistent in acidity than cream of tartar so not as reliable.
Room temperature vs. cold egg whites
Although popular advice is to have egg whites at room temperature before whipping, this is not necessary. Straight from the refrigerator is just fine.
Cold eggs are firmer inside the shell, which means it will be easier to separate the yolks from the whites without the yolk breaking and mixing with the whites. When too much of the yolk mixes with the whites they will be harder to beat into peaks.
What to do with the leftover yolks?
Egg yolks will keep in an airtight container in the fridge for up to three days. My favorite use is to add them to scramble eggs to beef up the protein and the egg taste. If you make your own mayonnaise, that is a good use also.
My Favorite Recipes Using DIY Whipped Cream
How to Recipe and Video:
DIY Whipped Cream: soft peaks vs stiff peaks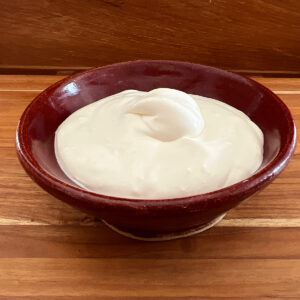 This is a "how-to" recipe for distinguishing soft peaks from hard peaks in homemade whipping cream. See the post for video and illustrations.
Equipment
Stand mixer

Can use alternative mixers but might take longer

rubber spatula
Ingredients
1

Cup

heavy whipping cream

1

Tablespoon

sugar

optional

1

Tablespoon

bourbon

optional
Instructions
Pour cream (and optional ingredients if using) into stand mixer bowl and use wire whisk attachment to begin beating.

1 Cup heavy whipping cream,

1 Tablespoon sugar,

1 Tablespoon bourbon

Beat at a speed around #6 for 1 minute. Stop and check if peaks are starting to form. Beat another 30 seconds and check again. Check every 30 seconds until peaks are to your desired consitency.

Soft peaks will barely hold their shape when the whisk is lifted out of the bowl (they will droop). Stiff peaks will hold their shape (see illustrations)
Nutrition
Calories:
82
kcal
Carbohydrates:
1
g
Protein:
1
g
Fat:
9
g
Saturated Fat:
5
g
Polyunsaturated Fat:
1
g
Monounsaturated Fat:
3
g
Cholesterol:
33
mg
Sodium:
9
mg
Potassium:
18
mg
Sugar:
1
g
Vitamin A:
350
IU
Vitamin C:
1
mg
Calcium:
16
mg
Iron:
1
mg
Did you make this recipe?
If you tried this recipe, please give it a 5-star rating! To do this, just click on the stars above.