This is my 20th year growing heirloom tomatoes and chile peppers on our small farm. Over the years I have ordered my seeds (heirloom and hybrid) from a lot of different seed companies, and have compiled a list of which ones work best for germination rates, variety selection and cost. Below are my top picks and the distinctions of each.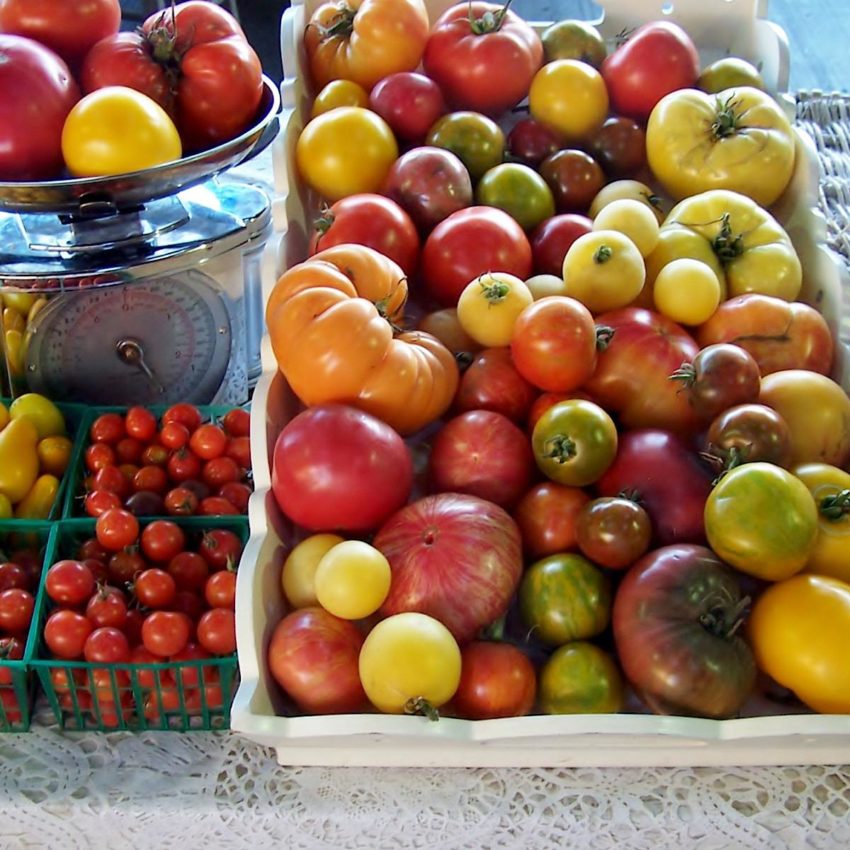 What to look for when deciding on tomato varieties
When I personally order tomato seeds I am looking for two specific categories:
Home gardeners needs: Since I sell tomato seedlings at the farmers' markets I look for varieties that will meet a wide range of the home gardeners' needs. This would include:

earliest tomatoes,
most disease resistant,
biggest,
meatiest,
mildest,
best for containers

Personal favorites for cooking: For my personal use I look for specific varieties that I need for home cooking and making specific tomato products. This would include:

varieties for drying,
varieties for smoking,
varieties for jams,
varieties for sauces
If you are confused about all the various uses and flavors of heirloom tomatoes, this article on the flavor profiles of heirloom tomatoes might help.
Why are these the Best Seed Catalogs for Growing Tomatoes?
(in no particular order):
Baker Creek Heirloom Seeds: This catalog is definately eye candy and the first one I go through as it has great descriptions and great photos of heirloom varieties. This year they have reduced the range of varieties they carry.
I don't know if this is a result of fewer employees or if they have changed their overall business model. I was not able to find any of the specific or rare varieties of heirloom tomatoes and heirloom Winter squash that I have ordered in the past. Still beautiful photos however.
Tomato Fest (Organic Heirloom Tomatoes): I order these seeds online as they don't have a paper catalog that they send out in the mail. You can download their pdf catalog (82 pages) if you want, but the website is easy to navigate. They have over 600 varieties, many of them rare and some of them exclusive.
This was the only place I could find the Julia Child variety, Aussie (my favorite of the large reds), Carmello and Dona. And they're organic seeds!
Pinetree Garden Seeds: This company is great for gardeners that want to order smaller amounts of seed, but still have a good range of variety choice. They usually have about 15-20 seeds per pack rather than 30-40, and each pack costs about $1.00 to $1.50, which is less than other companies.
Germination rate has been great from these seeds and I always order from them whenever they carry the varieties I want (I will order 3 packs at time and still save money). No pretty pictures though!
Seeds of Change: These seeds are all 100% certified organic and everything I have ordered from them has come out perfectly. They don't carry as wide of a variety selection as I prefer, but they are a very dependable, service-oriented company.
Totally Tomatoes: This has been my go-to catalog for tomatoes for a number of years. They have a huge number of heirloom AND hybrid varieties. I always include some of the better hybrids in my order, as they generally have better disease resistance and some are just as flavorable as the heirlooms.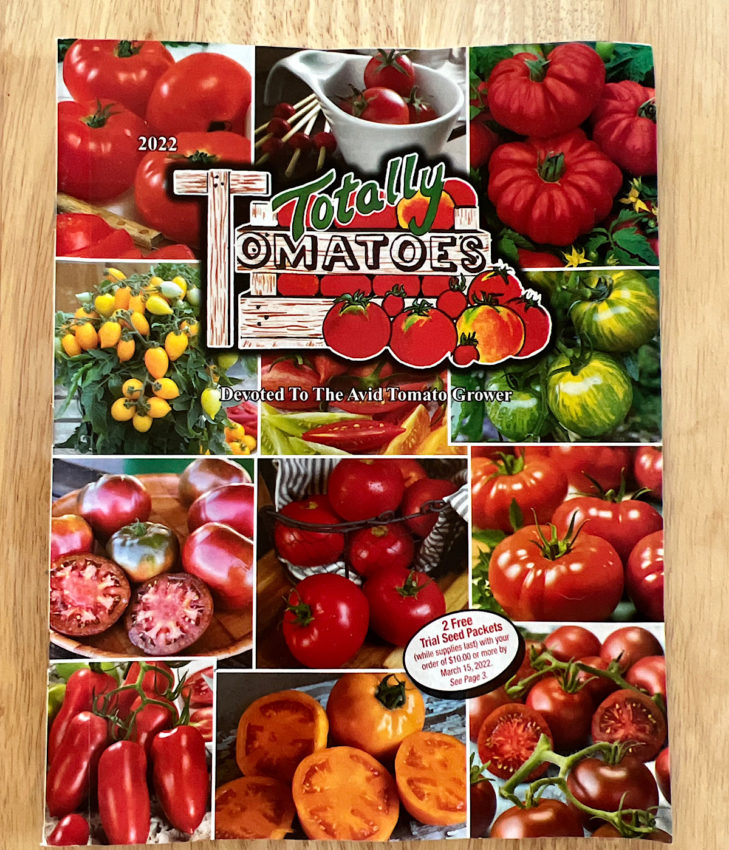 Not all of my customers can successfully grow heirlooms, and I include a range of hybrids for specific purposes (like Bush Champion for patio tomatoes) in my overall order. They also carry a wide range of sweet and hot peppers.
Prices range somewhere between Baker Creek and Pinetree. Germination is dependable. They are not exclusively organic, but they probably have the largest range of varieties.
Good Companies for All-around Seeds
Many of the seed company's inventories were low in 2021 and 2022, and I missed out on some of my preferred varieties. Lesson learned and I order early now. I order all my seeds the first of January and find I still have to scout the internet for a few of the hard-to-find varieties.
For vegetables & herbs beyond just tomatoes, I have found the following companies to have reliable germination rates, good seed selections and be responsible in their seed conservation:
Guides for successfully growing tomatoes
Remember that planning for your end use is key
So, there you go. Hopefully this has been helpful to you as you do your winter garden planning. Spending a cold snowy day with my picks for the best seed catalogs for heirloom tomatoes (and peppers and squash btw), along with a fresh cup of coffee ranks right up there with one of my favorite winter activities.
I consider it the ultimate "hygge" for January. Don't know what hygge is? Check out this post for a starter on a cozy hygge winter.
The greatest thing about winter paper gardening is the vision of how great the tomato garden is going to be "this year". Hope does spring eternal. Happy Planning!