The wonderful combination of chocolate, coffee and chile spice, is known as a Mocha Chile Coffee (aka Spicy Mexican Coffee), but the cocoa-chile spice combination is also wonderful as a hot chocolate drink without the coffee.
Jump to: Recipe | How Spicy is it? | Low Carb Substitutions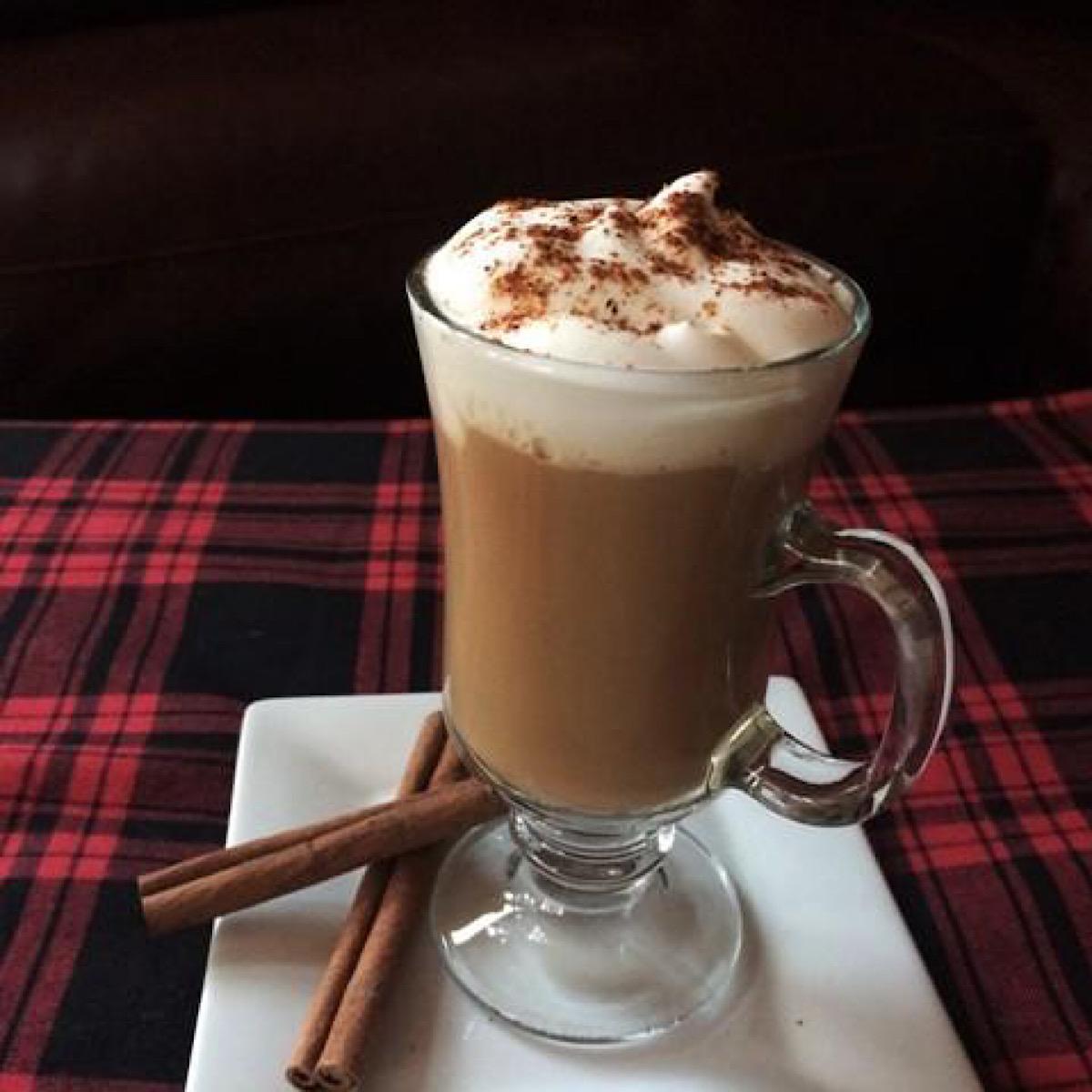 This post may contain affiliate links, and you can read our disclosure information here–
How Spicy is Mexican Coffee or Mexican Hot Chocolate
When I heard that Starbucks was offering a Chile Mocha Coffee, I rushed down to try one out, only to be sorely disappointed. No heat!
I was anticipating a spicy, chocolaty rich coffee topped with a spicy whipped cream. I asked the barista what was going on and they said really there was just a little spice on the top, but mostly it was a coffee mocha. Harrumph!
I made it low carb by using a sugar substitute, but the chile spice is the real variable to get right. It needs to be spicy enough to compete with the rich flavor of cocoa, yet not be overpowering.
We had a bumper crop of chile peppers this year and we spent all fall harvesting, drying and smoking them. The smoked peppers (Chipotle and Smoked Paprika) add complexity to any drink or dish, but they don't work for everything.
For example smoked peppers were great in Mexican moles and in a drink syrup for Old Fashions, but they did not work well at all in a Mexican ceviche. That required the brighter spice of chile peppers that were not smoked ( i.e., aji, habanero, serranos).
I tried smoked and unsmoked peppers in the Mexican coffee. In the end I preferred a combination of both. You can get my preferred mix of ingredients of the mocha-chile blend at our online store, or you can modify the DIY recipe below to your own tastes.
HeathGlen's blend was designed to please the Scandinavian chile-head palate (medium-hot spice with a smoky background).
Can this Drink be Low Carb?
Cocoa and chile spice are both low carb ingredients, but the sugar will have to be a sugar substitute if you want to make it a low carb beverage. Either way, the chile spice and rich cocoa powder should shine through as the star ingredients.
Many (most) recipes can be modified to be low sugar if you are amenable to sugar substitutes. Lowering the sugar content of recipes is the most effective way to reach a low carb lifestyle in my experience.
Truvia is my choice of a sugar substitute, but there are alternatives. Check out this detailed post on sugar alternatives for a deeper dive into the pros and cons.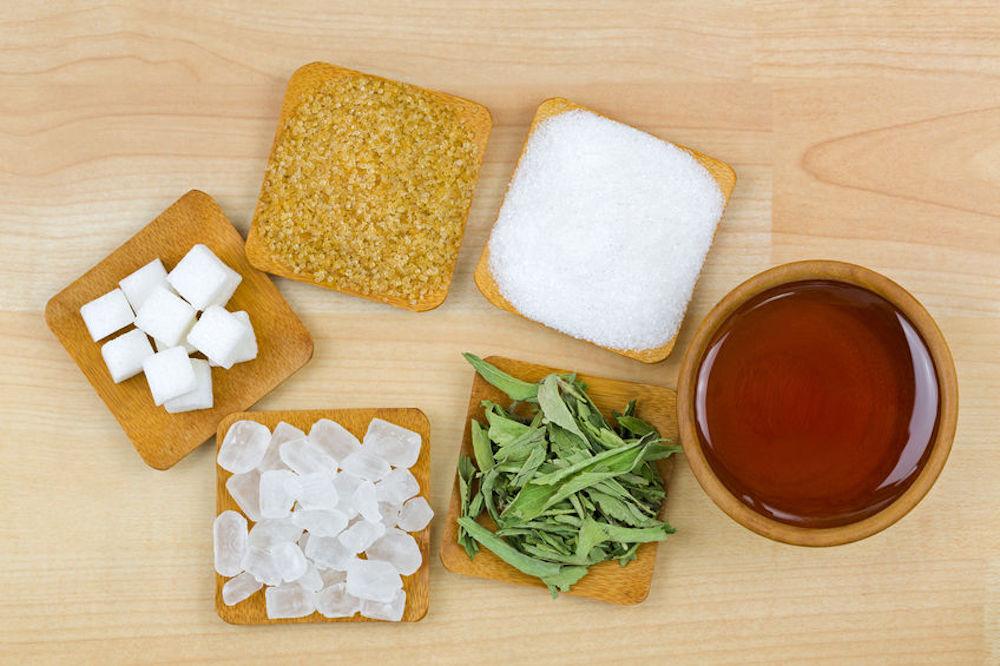 The 100% cocoa powder, the chile spice, the coffee and the whipped cream are all low carb ingredients.
Just know that low carb does not necessarily equal low calorie. The whipped cream may take you over your calorie goals if you have too many of this wonderful concoction.
**Tip: a shot of brandy added to the Mocha Hot Chocolate takes the chill off of cold Winter nights!
Recipe for Mexican Mocha Coffee/Hot Chocolate
Mexican Mocha Coffee (or hot chocolate)
This rich, spicy Winter drink will keep you warm and cozy during the chilly Fall or Winter months. There is a recipe for the DIY spice mix, or you can purchase a pre-made blend
Equipment
Measuring cups and spoons

medium bowl or covered tupperware

stirring spoon
Ingredients
⅓

Cup

100% cocoa powder

⅓

Cup

sugar

or sugar substitute

1 ¼

Teaspoons

chipotle powder

or other smoked chile pepper

¼ – ½

Teaspoon

hot pepper powder

cayenne, aji, habanero, etc.

½

Teaspoon

kosher salt

¾

Teaspoon

vanilla powder

if available

½

Teaspoon

orange zest

dried

1 ¼

Teaspoons

cinnamon

8

Ounces

hot coffee or hot water

½

Cup

whipped cream

optional
Instructions
Add all dry ingredients (8 ingredients) to a bowl or a covered tupperware type of container. Stir together thoroughly cover and shake if in covered container. Set aside in your preferred covered container for future use.

1/3 Cup 100% cocoa powder,

1/3 Cup sugar,

1 1/4 Teaspoons chipotle powder,

1/4 – 1/2 Teaspoon hot pepper powder,

1/2 Teaspoon kosher salt,

3/4 Teaspoon vanilla powder,

1/2 Teaspoon orange zest,

1 1/4 Teaspoons cinnamon

Make coffee or heat up water to boiling. Add 1-2 Tablespoons to the hot water or coffee, stir until dissolved.

8 Ounces hot coffee or hot water,

1/2 Cup whipped cream

Serve topped with whipped cream if desired, sprinkled with chocolate shavings or cinnamon.
Notes
If you want to make this drink low carb, you will need to switch out the sugar with a sugar alternative. Truvia is my choice of a sugar substitute, but there are other options. Check out this detailed post on sugar alternatives for a deeper dive into the pros and cons.
Nutrition
Calories:
60
kcal
Carbohydrates:
14
g
Protein:
0.2
g
Fat:
1
g
Saturated Fat:
1
g
Polyunsaturated Fat:
0.03
g
Monounsaturated Fat:
0.01
g
Trans Fat:
0.01
g
Sodium:
203
mg
Potassium:
17
mg
Fiber:
0.5
g
Sugar:
13
g
Vitamin A:
95
IU
Vitamin C:
0.2
mg
Calcium:
13
mg
Iron:
1
mg
Did you make this recipe?
If you tried this recipe, please give it a 5-star rating! To do this, just click on the stars above. And don't forget to tag me at @dorothy_stainbrook_heathglen, if you share a picture on Instagram! You can also tag me at #heathglen!
Online Diet/Health Coaching:
Although I am not currently taking clients for diet & health coaching, I have been a coach for many years with the online service called coach.me. It is a great platform for all kinds of coaching – anything from specific diets, writing a blog, getting up early, or getting rid of that pesky procrastination.
There are some wonderful coaches and the testimonials will tell you what you need to know. Contact me at [email protected] to get a referral to some of the tested, experienced online coaches on Coach.me
If you'd like to start with a plan for a low carb or keto lifestyle, check out this detailed guide in ebook form. It may be all you need to lose weight on this lifestyle. Or it may be used as a supplement to one-to-one coaching.