Protein, fat and vegetables are the staples of most of the current low carb and ketogenic diets. A perfect way to enhance these often bland diet options is by using a robust spice or sauce. Harissa, Romesco or Chimichurri are three sauces that are fairly easy to make and can result in a huge difference in the flavor or your meals, whether you are low carb or not!
Jump to Recipe
Print Recipe
Why These Sauces Work with Savory Dishes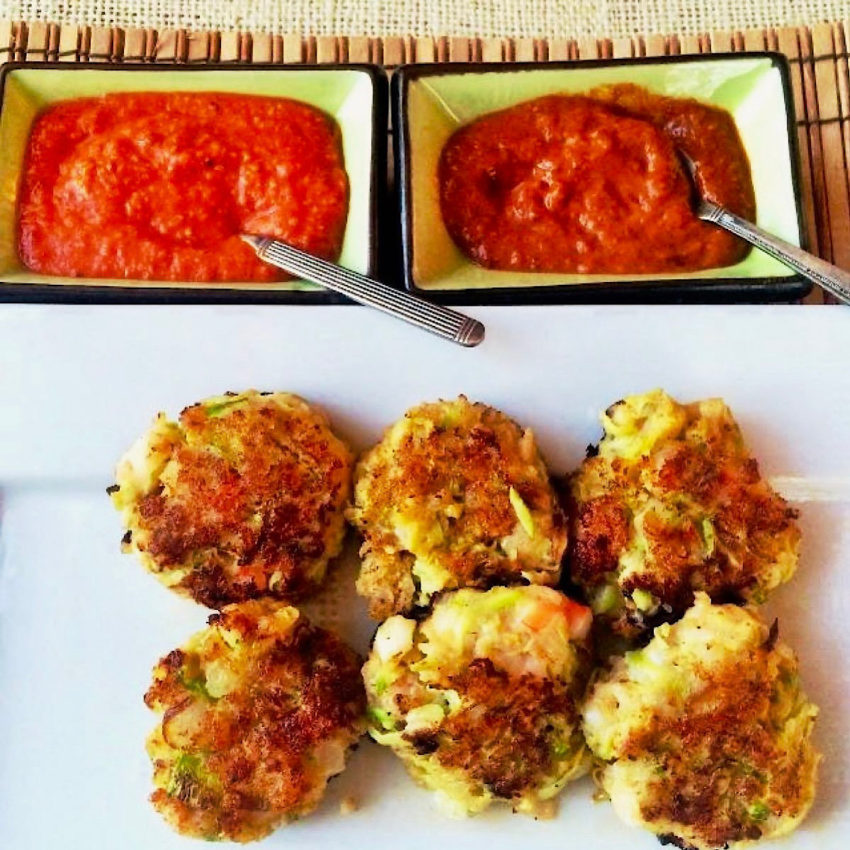 If you are not used to cooking whole foods, the protein world of a low carb diet can get monotonous very quickly.
If you don't follow a low carb diet, but want to explore the world of enhancing flavor with robust, unique sauces, these three are a great place to start, and here's why:
They are fairly easy to make with readily available ingredients
They are classic sauces that have stood the test of time
They can introduce you to some global cuisines without being intimidated
They enhance a wide range of dishes compliant with popular diets, whether you are vegetarian, low carb, or keto
They store well in the refrigerator so you don't have to use them for a single recipe and then toss
They are easy to modify to be low sugar but still have a robust flavor profile
They are a way to help busy people or beginning cooks make delicious and "unique" meals for family or friends
Low Carb Harissa Paste
Favorite Uses: Harissa is a wonderful North African sauce or condiment that is used to flavor many different kinds of dishes. It is frequently used to flavor couscous and grilled dishes. It is also used as a relish or condiment with all kinds of meat.
The Harissa sauce we offer online is a Good Food Awards winner. I believe it is because we use a variety of seven different fresh peppers from the farm. For a DIY version see recipe below:
Low Sugar Romesco Sauce
Favorite uses: My favorite way of using this sauce has been to take it out of the refrigerator, warm it slightly in the microwave and top off scrambled or fried eggs with the sauce.
It is also wonderful to add to vegetables or any sauce or skillet diner you are making to enhance the flavor profile.
If you want a great pre-made Romesco, check out the Romesco sauce we offer online. For a DIY version, see recipe below:
Low Carb Chimichurri Sauce
Favorite Uses: Chimichurri is an important part of Argentinian cuisine, traditionally served with grilled chorizo and grilled steaks.
This sauce also pairs nicely with chicken and fish, it works well as a marinade, and it is delicious on vegetables. Any of these choices work with a low carb or slow carb diet.
Most of these low carb sauces can be stored for at least 3 weeks and used as convenient, creative meal enhancements by pairing them with just about any protein or veggie or egg dish you make.
For more recipes using Harissa:
Spiced ChickpeasTamale Harissa Pie
For more recipes using Romesco:
For more recipes using Chimichurri: