Last year I smoked much of September's heirloom tomato harvest, then froze them in freezer bags and used them in stews, sauces, and soups throughout the winter and spring. This year I'm smoking the tomatoes again, but instead of freezing, I'm preserving them as "Shrub Syrups". Here are 3 cocktail recipes that make excellent use of the Smoked Tomato Shrub Syrup in particular.
Basic Explanation of a Shrub Syrup:
A shrub syrup is a concentrated syrup made of fruit, sugar and vinegar. There are various methods of extracting the juice from the fruit (i.e., cold shrubbing vs. hot shrubbing), and various ratios of fruit juice to sugar to vinegar.
click here to see methods for making and using shrub syrups.
Popular Uses of Fruity Shrub Syrups
Recently there has been a revival of shrub-based drinks, especially in the cocktail world. Shrub syrups can take cocktails to new levels, adding depth and complexity to a drink, especially when bitters are added in.
For non-imbibers, the popularity of the SodaStream as a replacement for sweet carbonated beverages (i.e., soda pop) is the perfect foil for shrub syrups.
No sodasteam? Just add a few tablespoons of shrub syrups to any kind of fizzy water (club soda, sparkling water, tonic water, etc.) and you have a really nice way to get that much-needed water into your dehydrated body.
Make it as sweet as you want and control the calorie count yourself instead of the soda companies controlling it for you.
Favorite uses for the Smoked Tomato Shrub Syrup
The Smoked Tomato shrub syrup doesn't lend itself to Italian Sodas and Spritzers like the fruity shrub syrups. It is more commonly used as a salad dressing, a marinade or an addition to sauces.
There are however, some specific cocktails that are enhanced and made special with the Smoked Tomato shrub syrup. Here are 3 of my favorites:
The Smoky Tomato Martini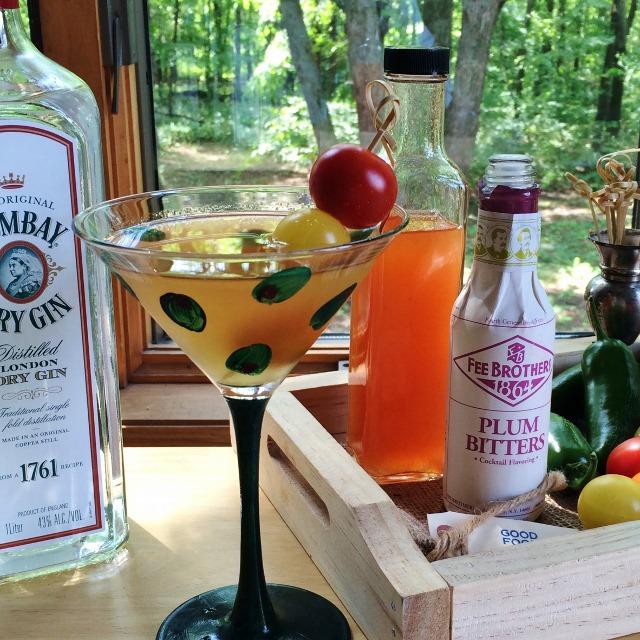 In a shaker of ice, combine:
Shake ingredients and strain into martini glass. Garnish with cherry tomatoes and mozzarella balls.
The Smoky Tomato Daquiri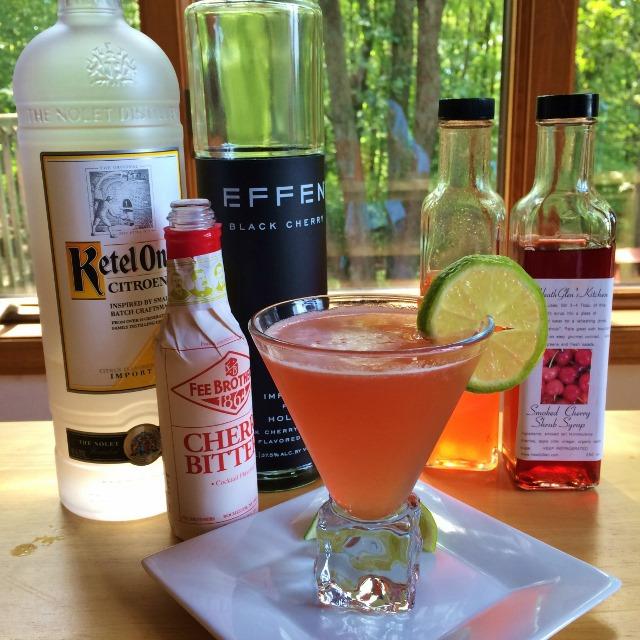 In a shaker of ice add all of the above ingredients, shake and strain into glass. Garnish with a lime wheel.
The Smoky Tomato Bloody Mary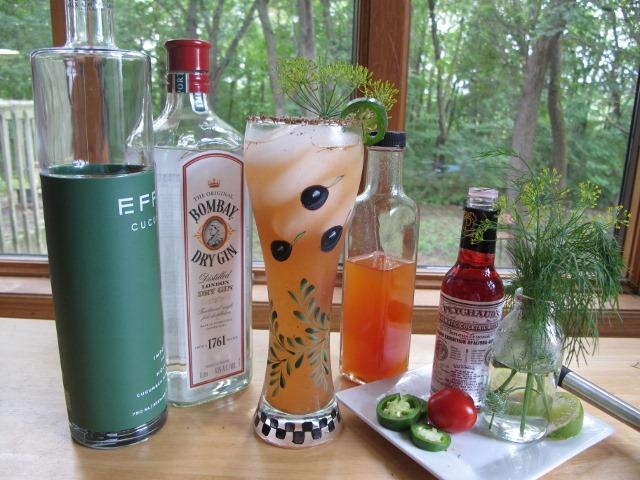 Directions:
3:1 ratio of sea salt to celery salt (for rimming salt)
Sprig of dill
2-3 cherry tomatoes
2 jalapenos
3 Tbsp lime juice
1 1/2 oz. gin
1 oz cucumber liqueur
3 oz smoked tomato syrup
2 dashes bitters
Ingredients:
Grind sea salt and celery salt together in a coffee grinder and place on a flat plate
rim a tall glass with a lime wedge and press it into the celery salt on the plate to form a salted rim
In a cocktail shaker muddle together the dill, cherry tomatoes, jalapenos and lime juice
Add to the shaker some ice, the gin, cucumber liqueur, smoked tomato syrup, and bitters
Add ice to rimmed glass. Shake the ingredients in the shaker for about 10 seconds and strain into the rimmed bloody mary glass.
Video of "how-to" make the Bloody Mary (plus a "behind the scene at our farm)
**Note: The beginning of this video is a behind the scenes look at HeathGlen's Farm. If you want to go straight to the "how-to" on the Bloody Mary, skip to 1:00.