This post is mostly a resource list of compliant foods that make up a comprehensive slow carb shopping list. Most of the items will also work with ketogenic and low carb diets.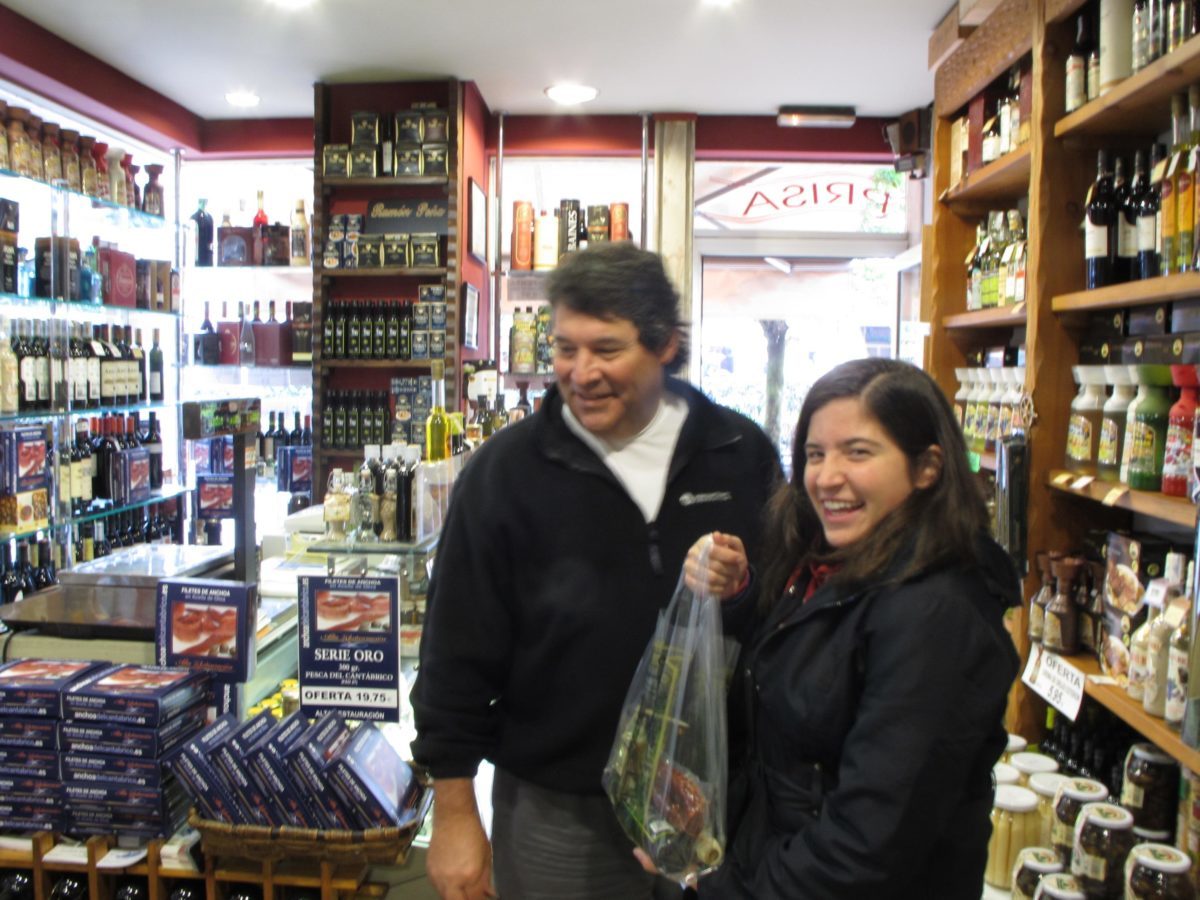 Jump to:
High Protein Foods
Sauces & Condiments
Canned Goods
Packaged Food
Food for Refrigerator
First up is a list of proteins and the gram count for each one. Protein is the keystone of the 4-hour body diet (aka Slow Carb Diet or SCD) and the guidelines call for 20-30 grams of protein for each meal. This list might make it a little easier for you to make quick decisions on how to satisfy that guideline:
High-Protein Foods for a Slow Carb Shopping List
Beef
Hamburger patty, 4 oz – 28 grams protein
Steak, 6 oz – 42 grams
Most cuts of beef – 7 grams of protein per ounce
Chicken
Chicken breast, 3.5 oz – 30 grams protein
Chicken thigh – 10 grams (for average size)
Drumstick – 11 grams
Wing – 6 grams
Chicken meat, cooked, 4 oz – 35 grams
Fish
Most fish fillets or steaks are about 22 grams of protein for 3 ½ oz (100 grams) of cooked fish, or 6 grams per ounce
Tuna, 6 oz can – 40 grams of protein
Pork
Pork chop, average – 22 grams protein
Pork loin or tenderloin, 4 oz – 29 grams
Ham, 3 oz serving – 19 grams
Ground pork, 1 oz raw – 5 grams; 3 oz cooked – 22 grams
Bacon, 1 slice – 3 grams
Canadian-style bacon (back bacon), slice – 5 – 6 grams
Eggs and Beans & Misc.
Egg, large – 6 grams protein
Cottage cheese, ½ cup – 15 grams
Tofu, ½ cup 20 grams protein
Most beans (black, pinto, lentils, etc) about 7-10 grams protein per half cup of cooked beans
Soy beans, ½ cup cooked – 14 grams protein
Split peas, ½ cup cooked – 8 grams
Nuts and Seeds
Peanut butter, 2 Tablespoons – 8 grams protein
Almonds, ¼ cup – 8 grams
Peanuts, ¼ cup – 9 grams
Cashews, ¼ cup – 5 grams
Pecans, ¼ cup – 2.5 grams
Sunflower seeds, ¼ cup – 6 grams
Pumpkin seeds, ¼ cup – 8 grams
Flax seeds – ¼ cup – 8 grams
Rice Protein Powder and Other Protein Powders
Rice and hemp, as well as other plants like soy and pea can be used to make protein powders. They are all processed to some degree or other, but can be useful supplements to the diet in some circumstances. Check individual brands for the amount of protein per serving.
Good Sauces & Condiments for a Slow Carb Shopping List
Many sauces and condiments are riddled with all kinds of hidden sugars. Learn to read labels and look for sugars and carbs in all their disguises. These homemeade no-sugar sauces can definitely liven up your meals, whether it be the main protein or a vegetable side dish.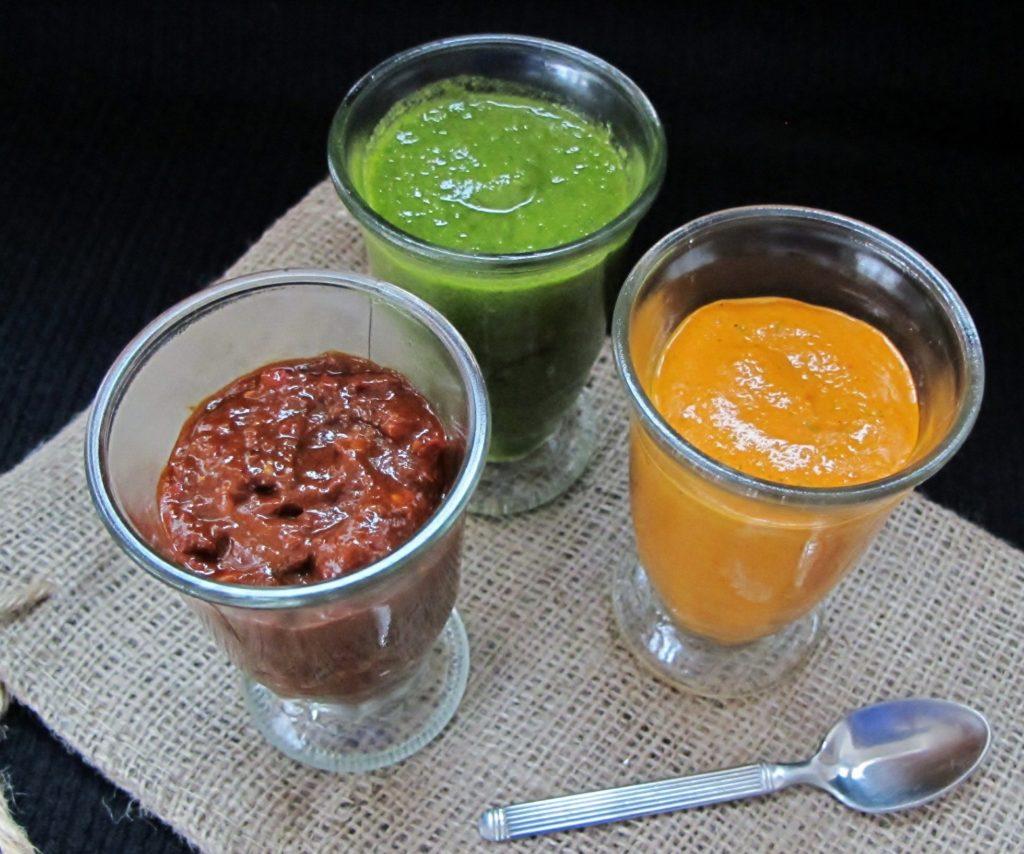 A more detailed list of condiments might include:
Mustard (except sweetened mustards like honey mustard)
Vinegars (be careful with added sugar in baslamic vinegar)
Oils (olive oil and coconut oil are the recommended oils)
Most bottled hot sauces (check labels for added sugar)
Most salsas (check labels for sugar)
Soy sauce or tamari
Mayonnaise – look especially for brands high in monounsaturated fat
Sugar-free salad dressings, preferably brands high in monounsaturated fat, such as olive oil (check labels carefully)
Capers
Olives
Horseradish
Pesto
Herbs and spices
Lemon or lime juice (1 gram of carb per tablespoon)
Extracts (vanilla, lemon, almond, etc.)
Broth or bouillon
Worcestershire sauce
Canned Goods for the Pantry
Canned seafood (tuna, salmon, crab, smoked oysters)
Sardines
Canned tomatoes
Salsas
Pasta sauce or tomato sauce with no added sugars
Canned green chilies
Tomato paste
Roasted red peppers (rinse if there is sugar in the ingredients)
Dried tomatoes in oil (a little adds lots of flavor)
Chicken and/or vegetable stock
Artichoke hearts
Jars of pesto or other vegetable-based sauces
Dill pickles
Italian pickled vegetables
Anchovies
Nut butters
Coconut milk (unsweetened)
Dried beans of all kinds (including garbanzo)
Canned beans (rinse them off if using canned beans)
Olives
Packaged Foods for the Pantry
Nuts such as almonds, hazelnuts, pecans, walnuts, or peanuts (domino foods but allowed in small amounts if you can be disciplined about it)
Seeds such as sunflower or pumpkin
Coffee
Tea
Sugar-free gelatin such as JELL-O
Chicharrones (pork rinds)
Protein Powders: Popular brands on these diet include Isopure, MuscleTech, Optimum Nutrition and several others.
**Notes on protein powders:
The main things to look for in your proteint powder is:
it is a "whey isolate",
it includes less than 2 grams or so of sugar,
at least 20 grams protein per scoop
and that it is low in carbs.
After that it is a matter of taste and expense. They do all taste quite different, so if one is not to your liking try another. Also, a tsp of cinnamon really helps in the taste department.
Good Choices for the Refrigerator and Freezer
Low-carb vegetables, fresh and frozen. For example, spinach, greens, peppers, spaghetti squash, zucchini, asparagus, broccoli, cauliflower, cucumber, beans, etc.
Most root vegetables are NOT allowed and most winter squash is not allowed. Root vegetables include such things as beets, potatoes, turnips, parsnips, etc. Corn is NOT allowed and carrots are OK but can be a little high in sugar.
Most fruit is not allowed. 1/2 cup of berries per day can be OK and lemon and lime juice can be OK.
Meats of all kinds
Fish of all kinds
Eggs
cottage cheese (full fat)
Tofu (soy products are not deemed "healthy" by 4-Hour body book however)
Nuts – almonds, hazelnuts, pecans, walnuts, peanuts – keep in freezer or refrigerator
Seeds – sunflower, pumpkin – keep in freezer or refrigerator
Lettuce: large leaves for rollups – put any sandwich material inside (example: BLT lettuce wraps)
Bags of greens or cabbage for quick preparation
I'm sure I have missed some compliant foods and have added some foods that 4-hour body gurus debate (i.e., cottage cheese, 1/2 cup berries and unsweetened coconut milk), but this is the most current information that I have been able to curate that has passed most tests of being "compliant". It should serve you well as a low carb shopping list to take along to the grocery store.
Online Coaching
Although I am not currently taking clients for diet & health coaching, I have been a coach for many years with the online service called coach.me. It is a great platform for all kinds of coaching – anything from specific diets, writing a blog, getting up early, or getting rid of that pesky procrastination. Explore the site through the link below. There are some wonderful coaches and the testimonials will tell you what you need to know. You can always contact me to get referrals also. Click here to get to my profile and then explore others from there.