Tacos al pastor is the iconic Mexico City taco, showcasing a stack of pork that has been marinated for days, cooked on a rotating spit and then sliced and crisped to order. If you want that same robust flavor but are lacking in specialized equipment and time, try this version which uses the instant pot! Flavored with fresh Mexican spices, it can certainly be a credible stand-in for the authentic Mexican al pastor.
Jump to:
RECIPE
What is Tacos al Pastor?
Variations of Tacos al Pastor
Illustrated Step by Step
Is it Low Carb?
Common Questions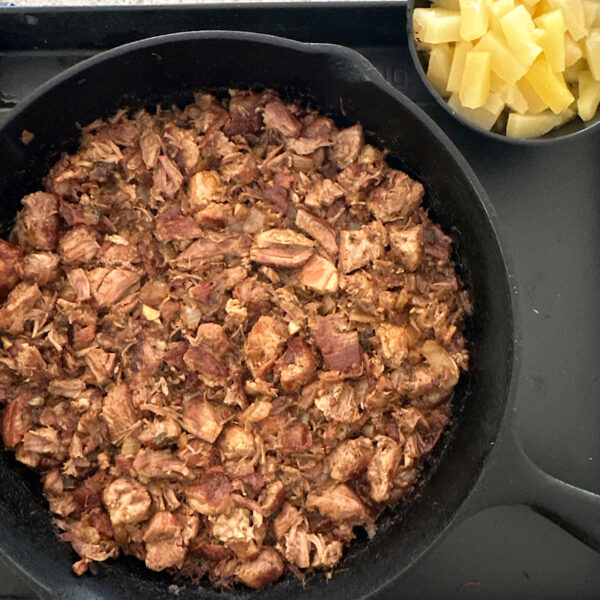 This post may contain affiliate links, and you can read our disclosure information here–
What are Tacos Al Pastor?
Traditional tacos al pastor are made from pork marinated in spices on a vertical grill spit over a layer of pineapple and onions. The meat is layered on to the spit and shaved off in ultra thin strips, lightly crisped, and folded into tortillas to make the tacos.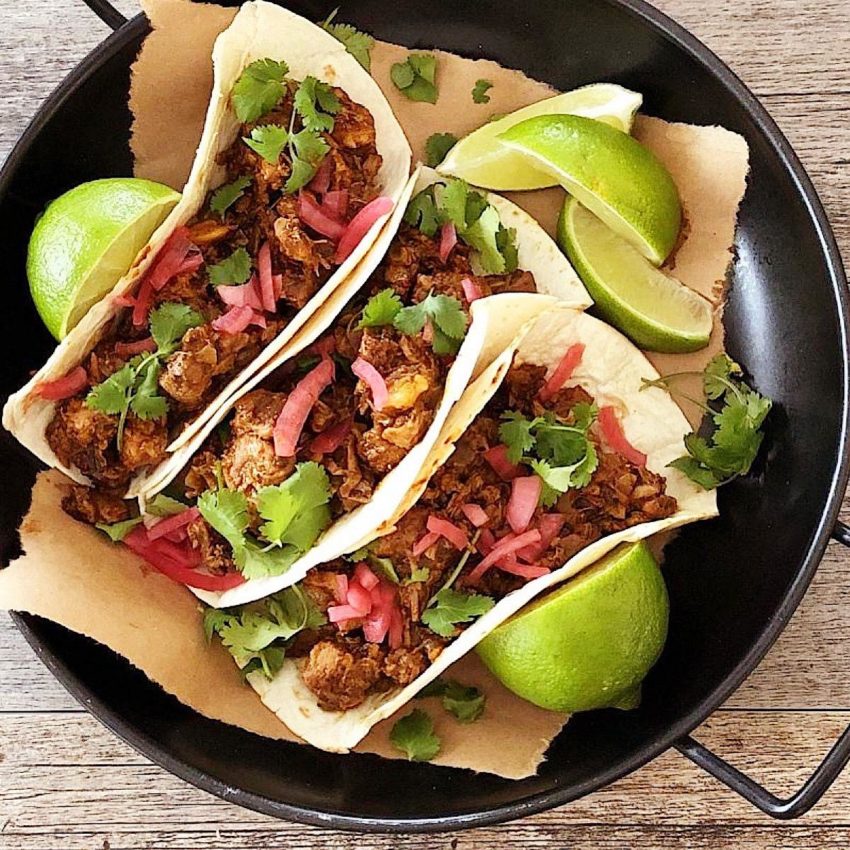 I just discovered that you can actually buy a grill spit for your own usage- like this one on amazon, but this is not necessary, and the recipe below using the instant pot will still get you the same great flavor.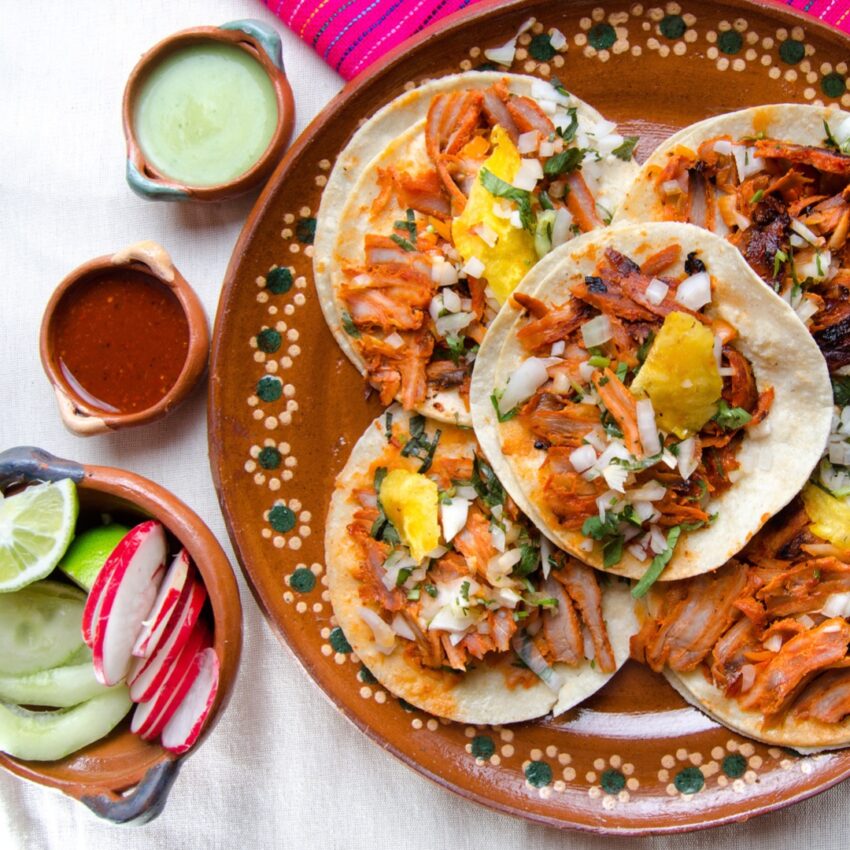 Variations on the Classic Taco Al Pastor
The pork shoulder is the star of any al pastor recipe and it needs to be cooked to the tender stage, regardless of the cooking method. The instant pot can be an effective method for getting the tenderness, and then it is a matter of whether you want to crisp it to finish or just stir into the sauce.
Depending on the spices and how you serve the tacos, there are actually four typical variantions of this taco.
Taco 1: Traditional
The most recognizable of the al pastor versions, the traditional taco is most closely related to the Lebanese gyro "taco". The main difference between the Lebanese version and the taco al pastor is, of course, the taco al pastor is served in a corn tortilla. The traditional tacos al pastor also has pineapple in the filling.
Taco 2: The Purista Taco
The main difference between the purista taco and the traditional style is the addition of a little adobo seasoning in the marinade. The purista also has chiles and achiote, but typically does not have pineapple added.
Taco 3: The Trompo Rojo Taco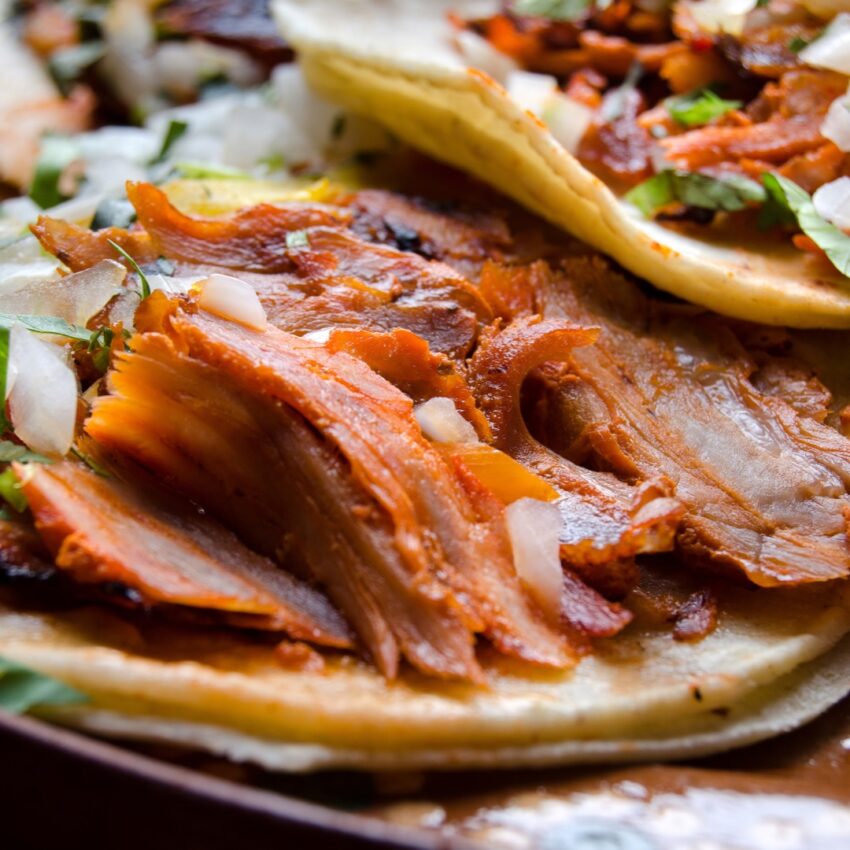 Trompo rojo literally means, "red spinning top". Which is no coincidence, as this version has more achiote added to the marinade to give it a deeper red color. This version is more typically found in the northeast parts of Mexico and the state of Nuevo Leon, capital city of Monterrey.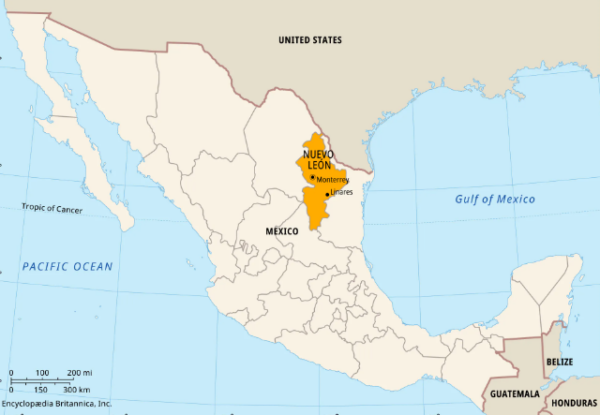 Taco 4: The Guisado Taco
The pineapple is also optional in this lesser-known version of a taco al pastor. Guisado means "stew" in Spanish, and this version is actually not cooked on a grill spit like the other versions. The guisado taco is instead cooked in its own juices and fat. This version usually has more onion and can be slightly more charred than the other three versions.
Illustrated Step by Step
Here is a visual summary of the recipe steps. For details and ingredient amounts, see the recipe card below: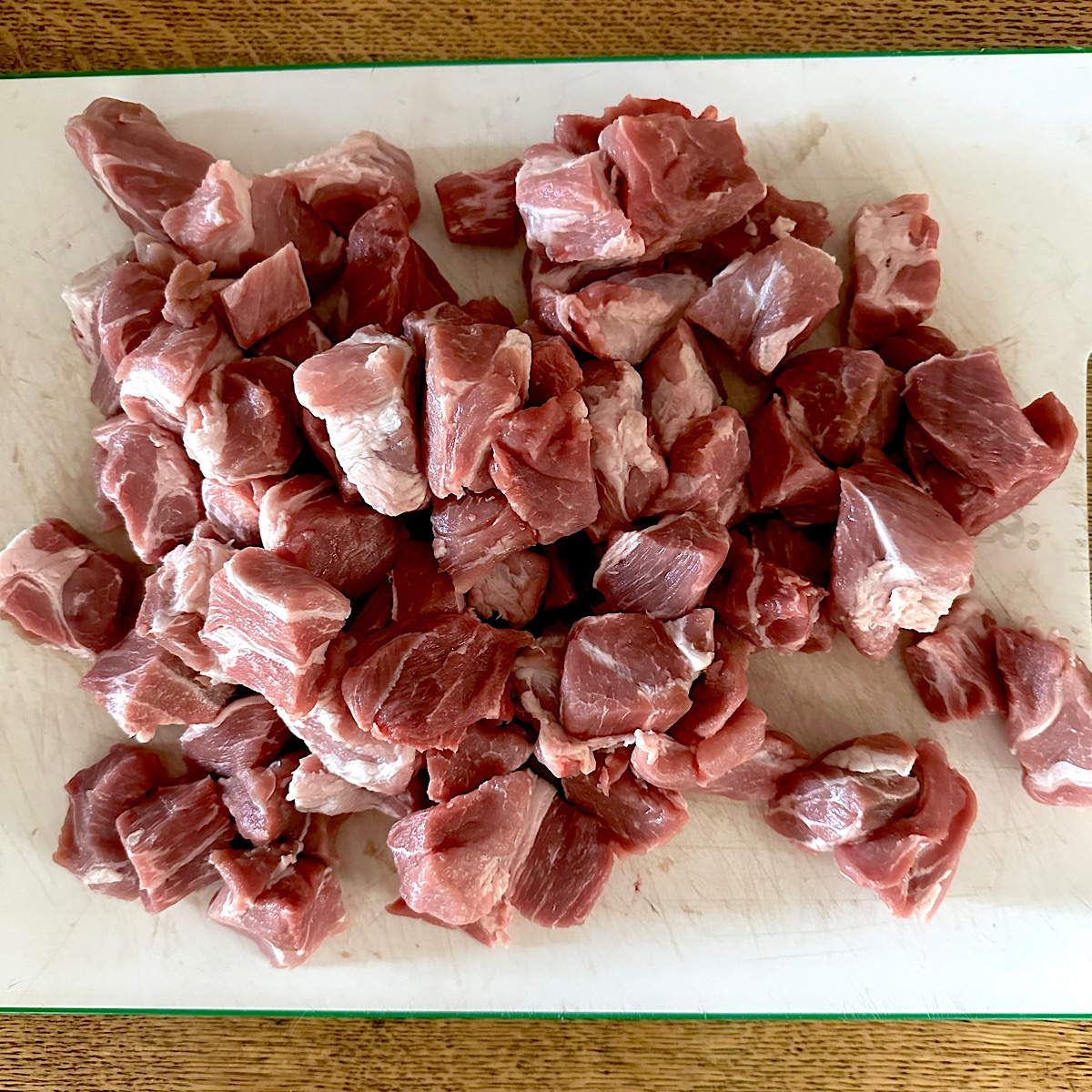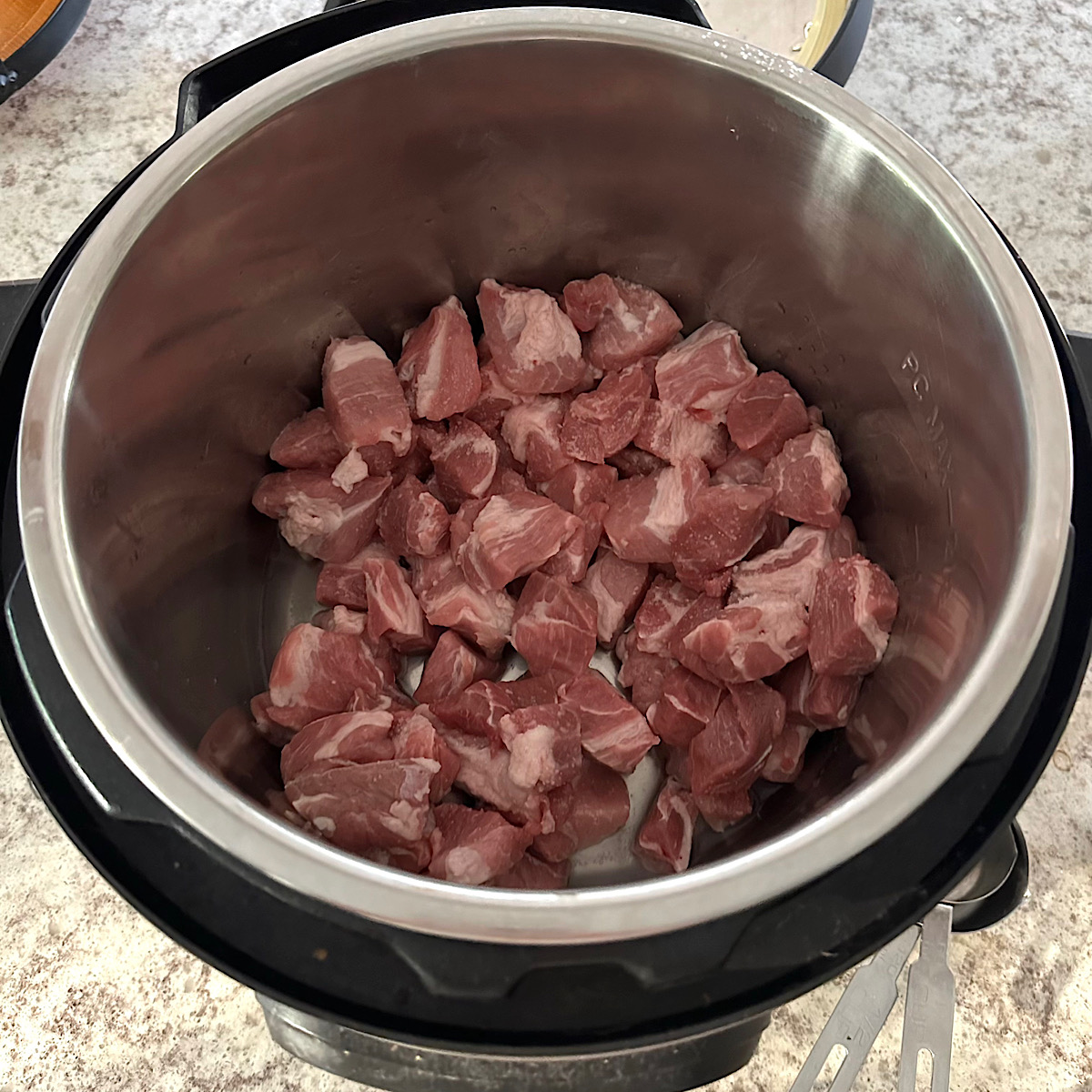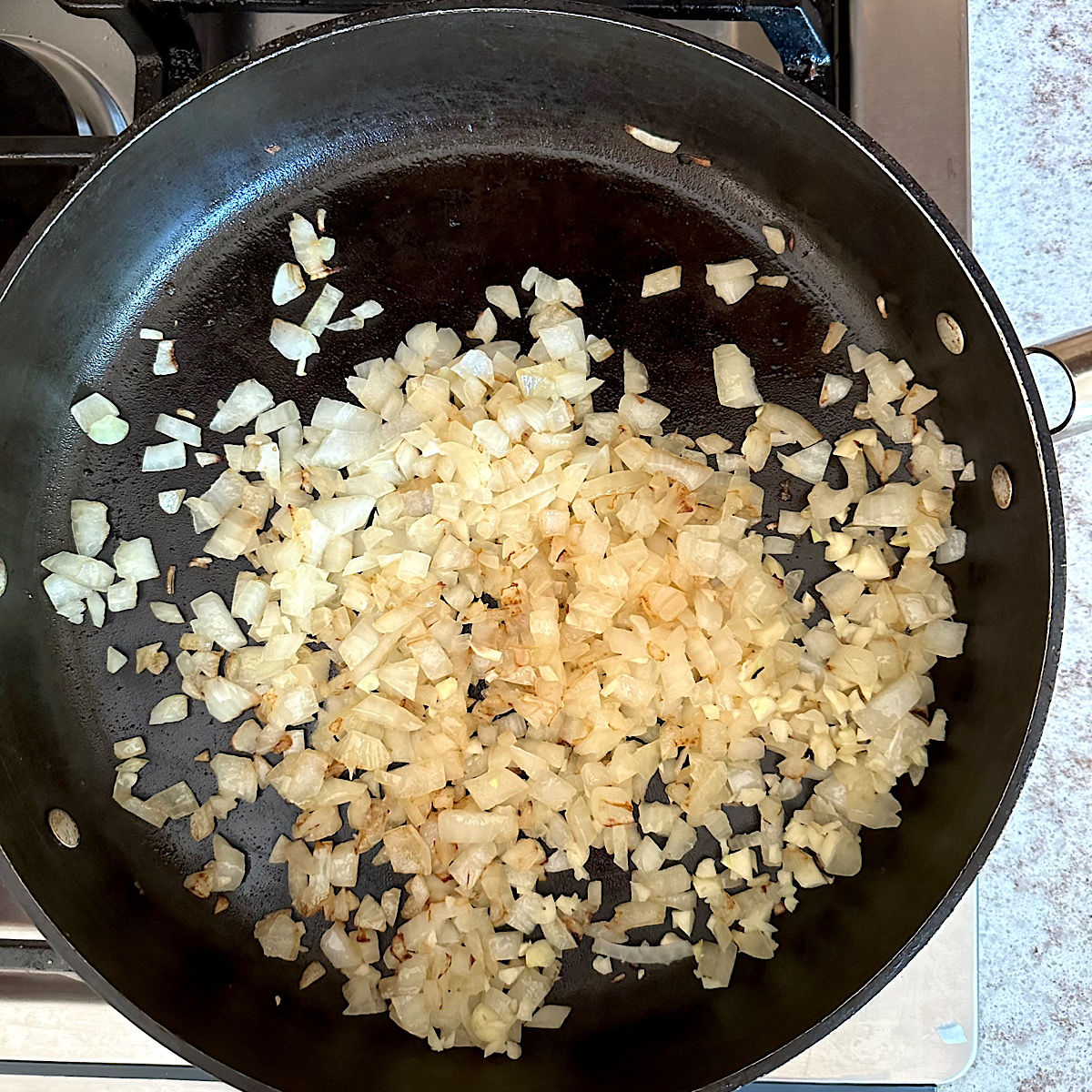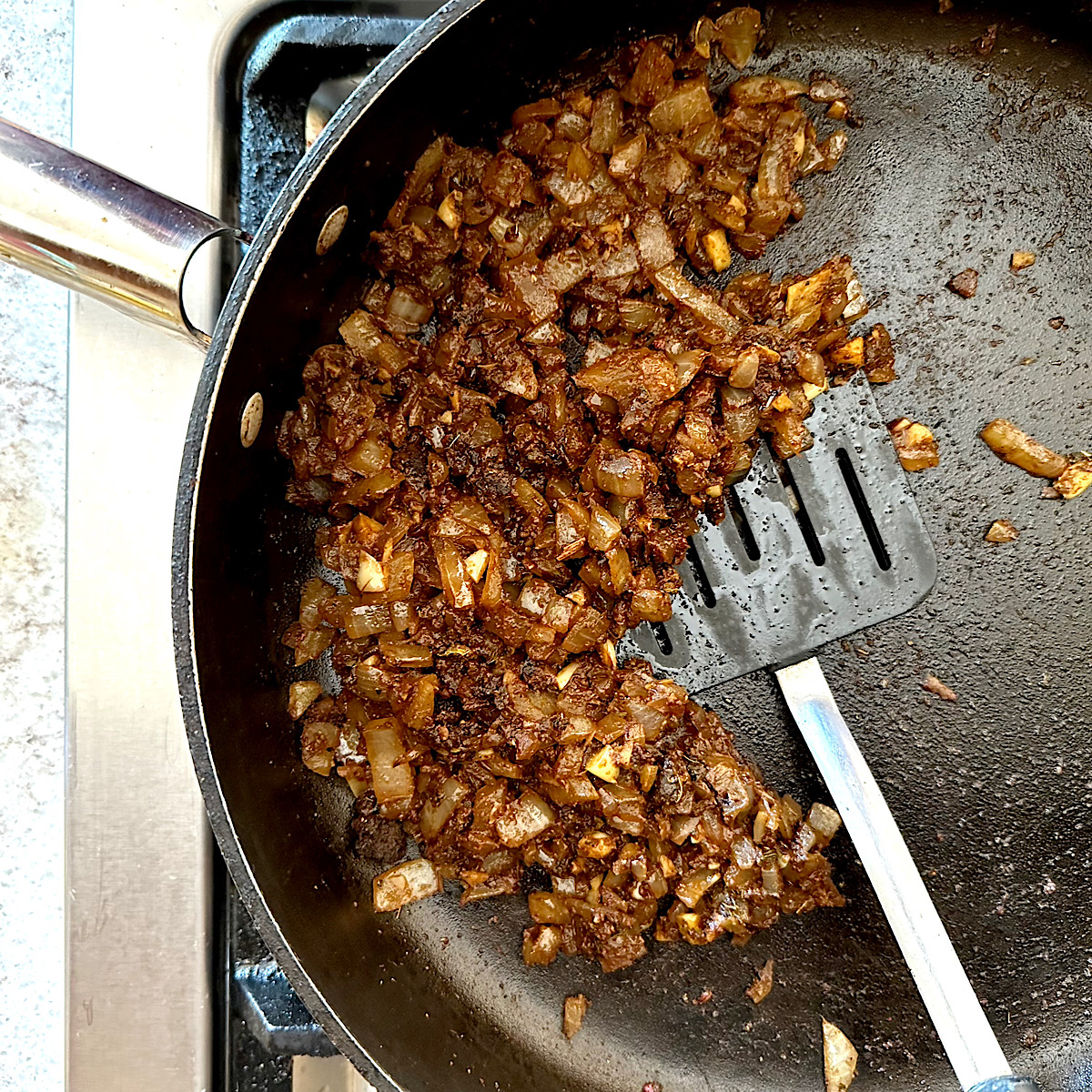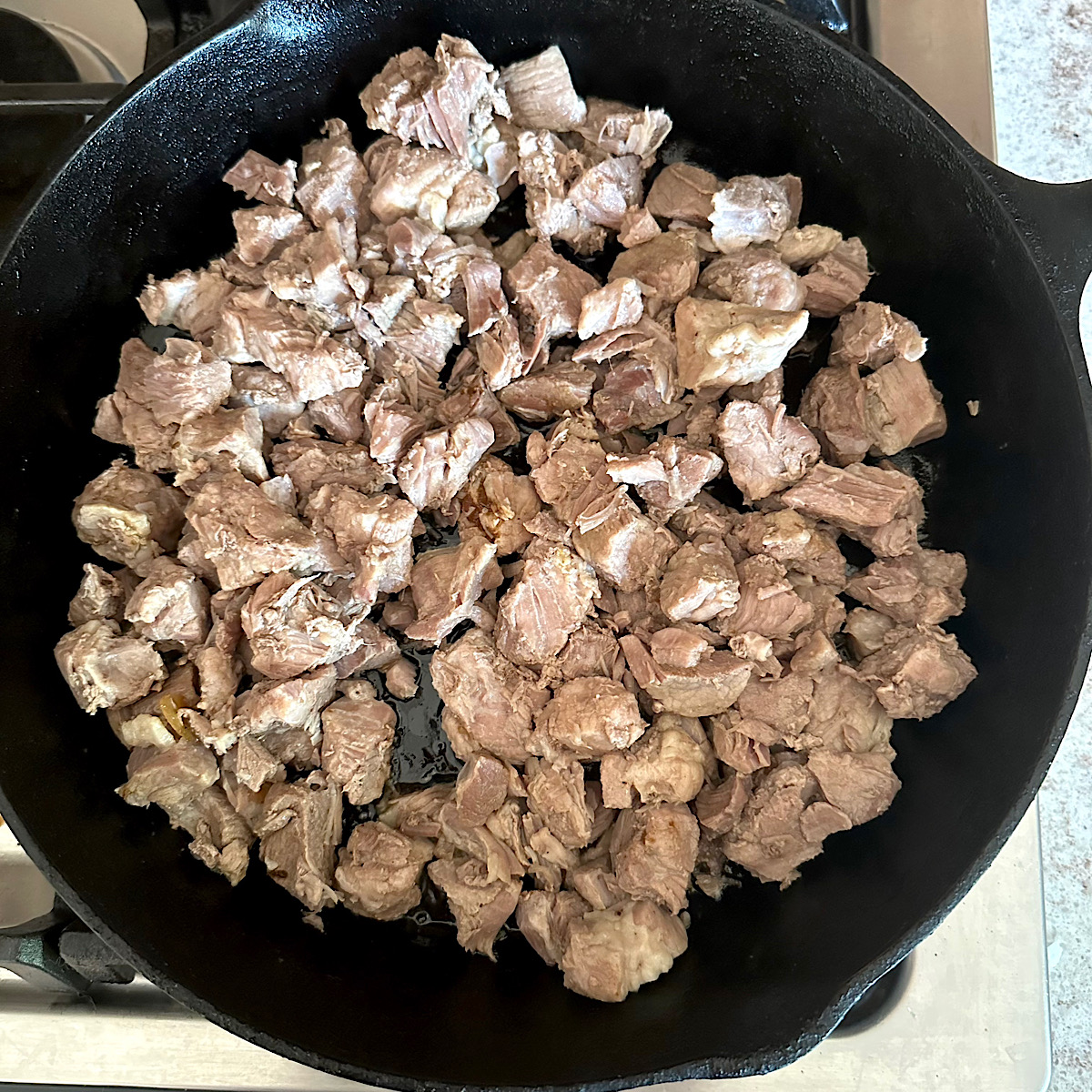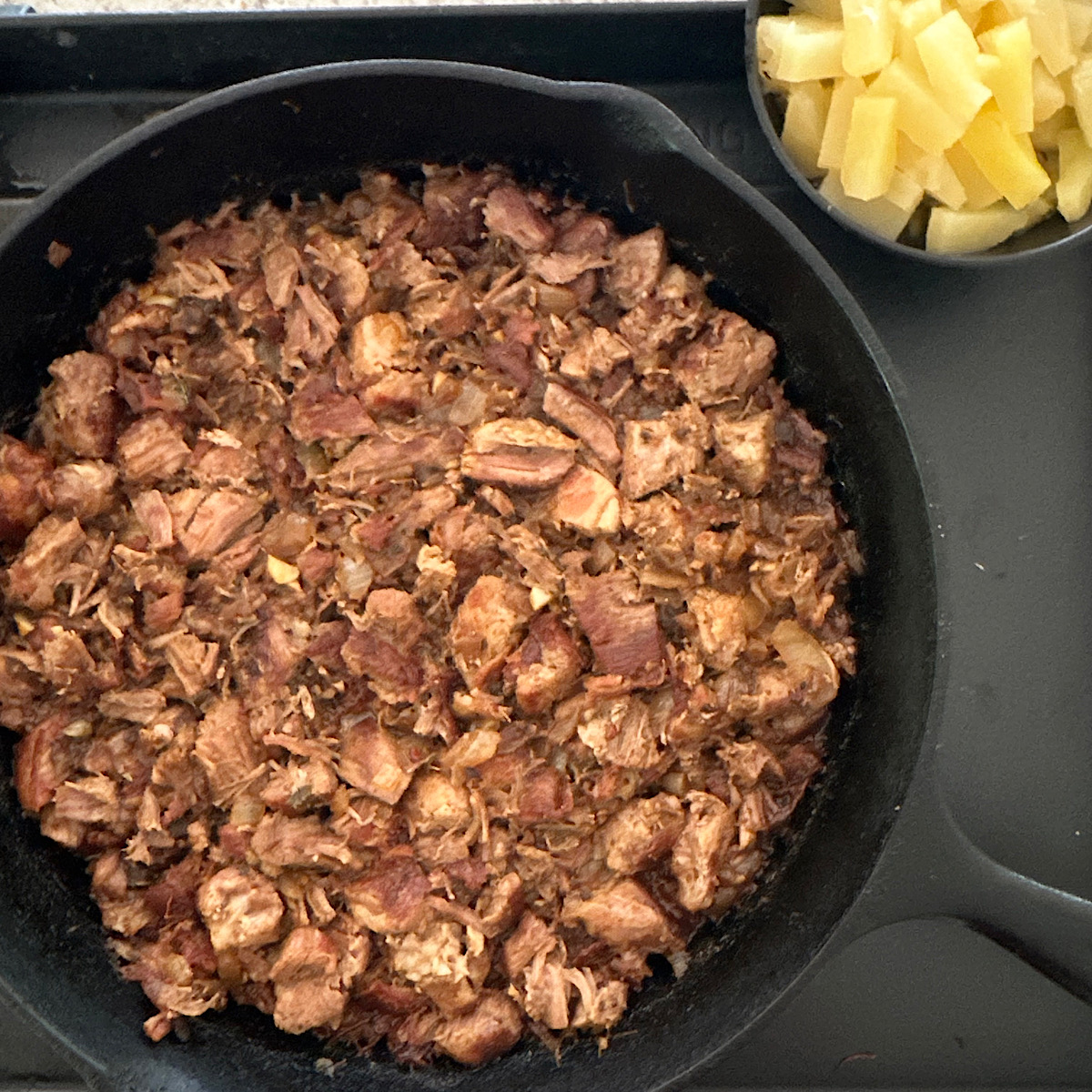 The Distinction of Searing the Meat
Whichever version you choose (or combination of versions), traditional tacos al pastor call for the meat to be "crisped" or seared on the stove top.
This crispy carnita recipe is another favorite for seared crispy pork tacos.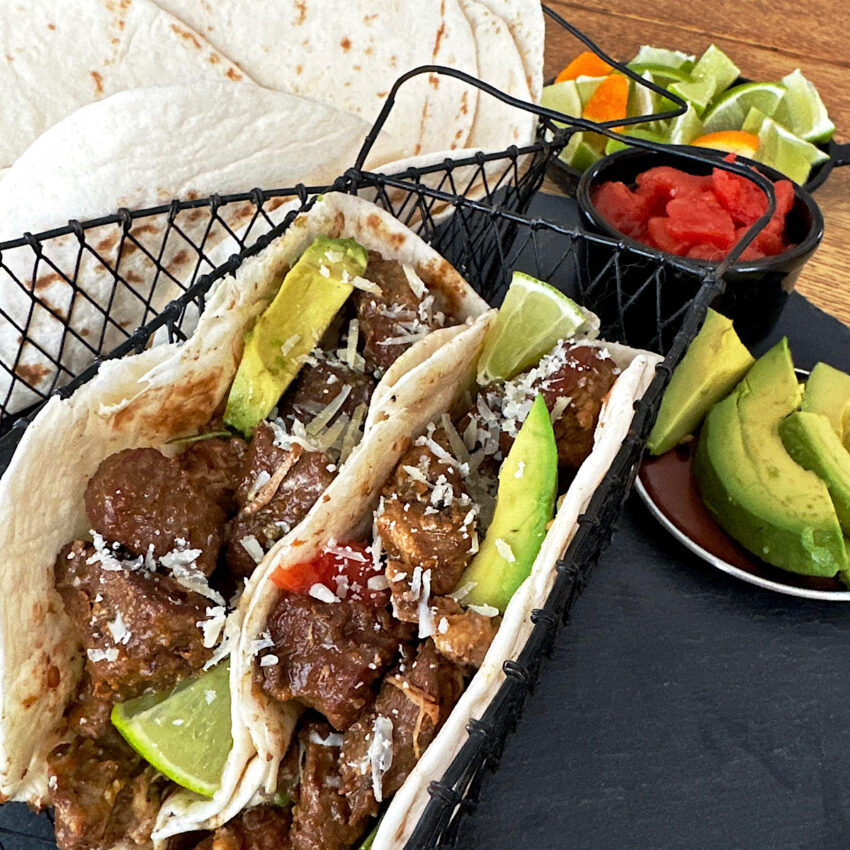 And this beef birria quesataco is my favorite taco made with meat that has been "stewed" instead of seared.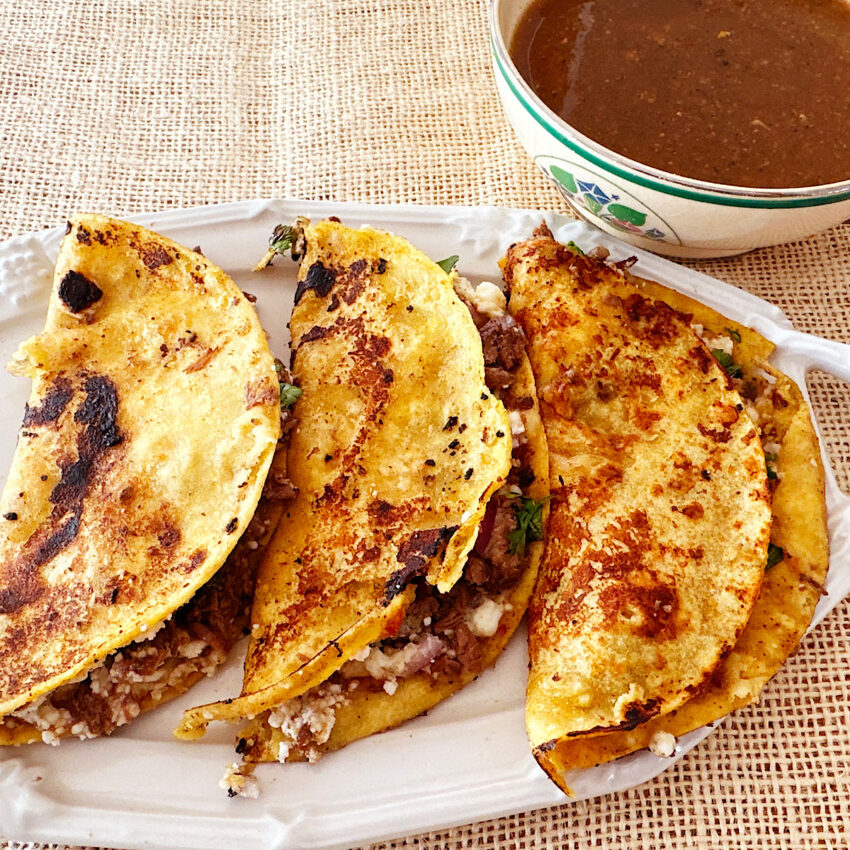 How to Serve
The classic way to serve tacos is with a basket of warm corn tortillas browned on a comal (a flat griddle). Of course you can use a regular skillet or pan for browning tortillas, but a comal seems to give add that elusive extra punch of flavor.
Check this fish tacos post for the details on browning tortillas on a comal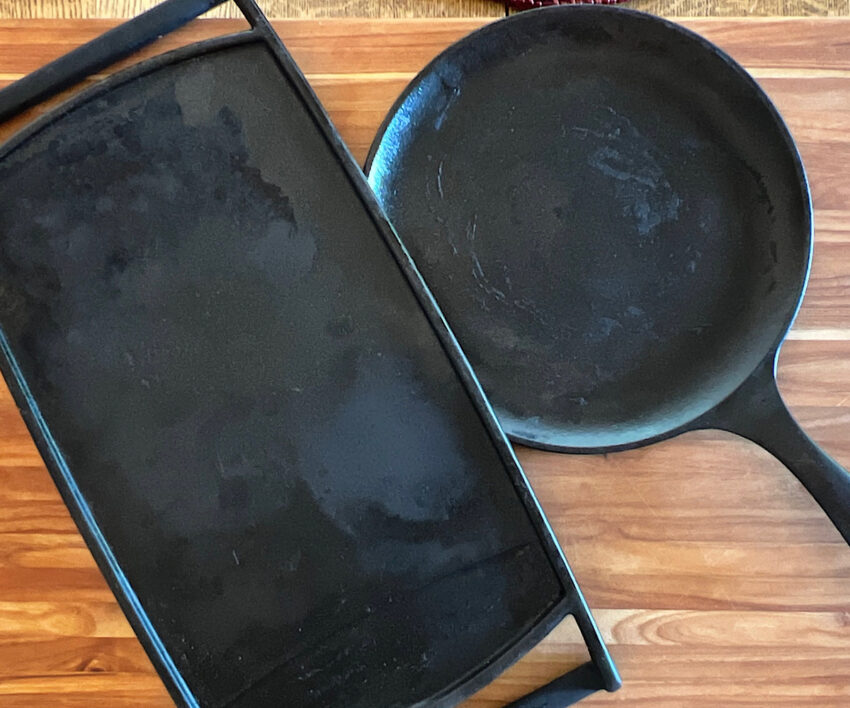 Once you have decided on the meat for your tacos, why not lay it all out for guests or family in the style of a taco bar? you can go wild with Mexican accompaniments like avocados, pickled onions, different cheeses, radishes, cilantro, guacamole, etc.
What makes this Recipe Low Carb?
The recipe below has a "low-ish" carb count. Traditional tacos al pastor are marinated over pineapple slices and topped with fresh chopped pineapples.
The pineapple is a problem for low carb or keto people. There is just no getting around how much sugar is in pineapple. In one cup of pineapple there are 22 grams of carbs and 16 grams of sugar.
I tried to come up with a low carb alternative to the pineapple but really it is such a classic addition to al pastor that it's probably better to go ahead and use pineapple, but just use it more sparingly.
I didn't have any pineapple handy, and I needed to figure out how to use that quince paste that had been sitting in my pantry for so long, so this recipe uses quince paste instead of pineapple.
I think using the quince paste really elevated this dish and made it unique. Quince is not low carb either however, so use your preferred fruit.
The other carb-heavy ingredient of course is the tortillas. If you are aiming to lower the carb count, you can either omit the tortillas all together or you can use a lower carb tortilla. This list compares store-bought low carb tortillas vs homemade low carb tortillas.
So, to keep the integrity of al pastor but still get the delicious taste, focus on using really fresh spices, and great pork and then just go easy on the pineapple.
We used pickled red onions to up the flavor even more.
See this post to learn more about the similarities and differences between Low Carb, Slow Carb and Keto diets.
Frequently Asked Questions
What is the difference between al pastor and carnitas?
Though both carnitas and al pastor use pork, al pastor is typically marinated in various spices and then grilled, whereas carnitas are usually braised in fat or liquid.
What does tacos al pastor mean in English?
Literally, tacos al pastor means "shepherd style". The style is similar to Middle Eastern gyro meat preparation- with meat cooking on a rotating vertical spit.
If you enjoy all types of Mexican food, check out this category of ALL Mexican recipes, where you will find over 40 Mexican recipes, from casual, to low carb, to fancy.
If you make and love this recipe, please leave a ★★★★★ review below and any comments others might find helpful. It means a lot to me when you try my recipes, and I'd love to know how it goes.
Instapot Tacos al Pastor- Low(ish) Carb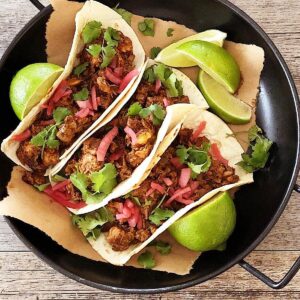 This is a quick version for the classic Tacos al Pastor, using an instapot and a spice blend. The recipe substitutes quince paste for the pineapple to make a lower carb version.
Ingredients
2-3

pounds

pork shoulder

cut into bite-size cubes

1

teaspoon

salt

¾

cup

water

2-3

tablespoon

olive oil

1

medium

onion

chopped

4-6

cloves

garlic

smashed with knife and then minced

1

tsp

dried oregano

1

teaspoon

ground cumin

¼

teaspoon

ground cloves

1

tablespoon

achiote paste

⅛

cup

smoked pepper blend

½

teaspoon

pepper

⅓

cup

vinegar

white distilled or sherry vinegar

¼

cup

quince paste

alternative of pineapple

1 ½

cup

liquid left in instapot from pork

1

cup

pickled red onions and cilantro

optional additions/garnishes
Instructions
Add the cubed pork to the instapot, sprinkle with salt and add 3/4 cup water. Close lid and turn instapot setting to meat for 30 minutes.

2-3 pounds pork shoulder,

1 teaspoon salt,

3/4 cup water

About 10-15 minutes before instapot pork is done, start the onion-spice mixture. Add oil to a large skillet and turn to med-high heat. Add chopped onion and saute for about 5 minutes or until caramelized. Add mashed garlic and cook 30 seconds. Add all spices (through pepper) and stir into onion mixture for 30 seconds to toast and blend.

2-3 tablespoon olive oil,

1 medium onion,

4-6 cloves garlic,

1 tsp dried oregano,

1 teaspoon ground cumin,

1/4 teaspoon ground cloves,

1 tablespoon achiote paste,

1/8 cup smoked pepper blend,

1/2 teaspoon pepper

Add vinegar to hot skillet mixture. Add quince paste and melt into the onion mixture, stirring in thoroughly. Set skillet mixture aside until pork is done.

1/3 cup vinegar,

1/4 cup quince paste

When instapot pork is done, open and remove liquid (pork juices and water) from bottom of instapot.

At this point you can crisp the meat in a separate skillet if you want the seared/crispy effect.

Otherwise add some of the liquid from the instapot to the reserved onion mixture in the skillet and cook over med-high until onion mixture is hot. Add pork chunks and stir thoroughly, coating pork cubes with onion-spice mixture.

1 1/2 cup liquid left in instapot from pork

Serve with low carb tortillas with pickled onions and cilantro garnish.

1 cup pickled red onions and cilantro
Notes
NOTES:
Traditional tacos al pastor call for the meat to be "crisped" or heated up on the stove top. Because I am striving to make everything as easy as possible these days, I simply added it to the Mexican-spiced sauce to finish. You can certainly crisp the pork in a separate skillet before adding it to the onion mixture.
This crispy carnita recipe is my favorite recipe for seared crispy pork tacos.
To keep the integrity of al pastor but still get the delicious taste, focus on using really fresh spices, and great pork and then just go easy on the pineapple.
**Want more like this? Subscribe to our Sunday newsletter to get recipes, gardening guides and diet help. Let's go from Inspiration to Done!
If you enjoy all types of Mexican food, check out this category of ALL Mexican recipes, where you will find over 40 Mexican recipes, from casual, to low carb, to fancy.
Nutrition
Calories:
158
kcal
Carbohydrates:
4
g
Protein:
19
g
Fat:
7
g
Saturated Fat:
2
g
Polyunsaturated Fat:
1
g
Monounsaturated Fat:
3
g
Cholesterol:
62
mg
Sodium:
462
mg
Potassium:
382
mg
Fiber:
1
g
Sugar:
1
g
Vitamin A:
21
IU
Vitamin C:
4
mg
Calcium:
34
mg
Iron:
2
mg
Did you make this recipe?
If you tried this recipe, please give it a star rating! To do this, just click on the stars above. Comments are always helpful also and I respond to all of them (except rude ones)
Online Diet/Health Coaching:
Although I am not currently taking clients for diet & health coaching, I have been a coach for many years with the online service called coach.me. It is a great platform for all kinds of coaching – anything from specific diets, writing a blog, getting up early, or getting rid of that pesky procrastination.
There are some wonderful coaches and the testimonials will tell you what you need to know. Contact me at [email protected] to get a referral to some of the tested, experienced online coaches on Coach.me
If you'd like to start with a plan for a low carb or keto lifestyle, check out this detailed guide in ebook form. It may be all you need to lose weight on this lifestyle. Or it may be used as a supplement to one-to-one coaching.