It is fairly easy to make great low carb taco fillings, but it is problematic to come up with a great low carb tortilla. There are some low carb alternatives available for purchase now, but you need to read labels carefully and many of them have a ton of additives that may not be desirable. Here are a few that deserve mention plus a recipe for making your own homemade low carb tortillas.
Jump to:
RECIPE
Review of Pre-made Tortillas
Home-made Low Carb Tortillas
Carb Counts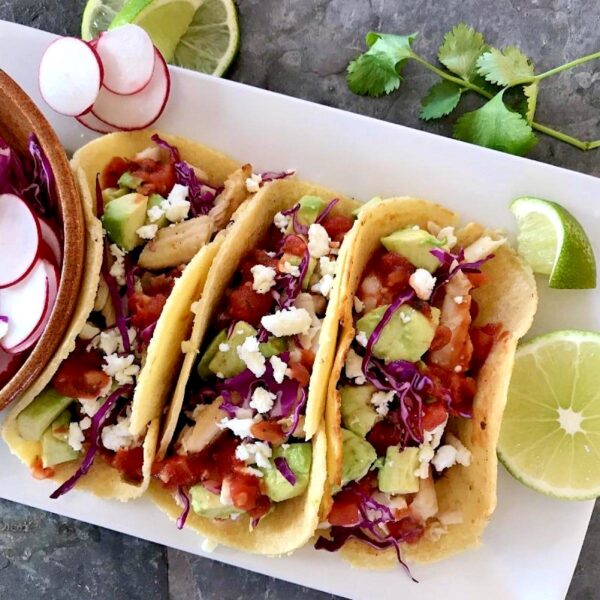 This post may contain affiliate links, and you can read our disclosure information here–
In an effort to modify tacos (along with enchiladas, tostadas, and other Mexican fare) to low carb, I tried my hand at making some low carb tortillas at home.
While tasty, they were more work than I would probably put in on a quick weeknight dinner. So, I have found some store-bought alternatives that work in a pinch. They are not as good as home-made, but it sure gets a low carb Mexican dinner on the table quickly.
Review of Popular Ready-made Low Carb Tortillas
Since I am all about quick and easy I first checked out whether the store-bought low carb tortillas were really low carb. The best ones I found in terms of calories and carbs were those from La Tortilla Factory and those from Mama Lupe (nutritional analysis below).
The low carb tortillas from La Tortilla Factory were the lowest in calories of the two, but also the highest in carbs and the lowest in protein. The main problem with both of them was the difficulty in finding them in local grocery stores.
Mama Lupe was available online, but based on the comments they were quite expensive to buy online, compared to the cost if you could find them locally.
In terms of taste, I haven't tried La Tortilla Factory or Mama Lupe, but my "educated guess" is that Mama Lupe would win based on a higher fat content. They both had a ton of preservatives that I was not familiar with.
I did try the La Banderita tortillas that I got at Target and they were "not bad". They gave you the mouthfeel of having a real taco, while fairly bland in flavor (most store bought tortillas are bland however).
Nutritional Analyses for Store-Bought Tortillas:
La Banderita Carb Counter Wraps (I purchased at Target)
Serving size: 1 tortilla (45 g)
Calories 50
Total carbs: 16 g
Net carbs: 5 g
Protein: 4 g
Fat: 1.5 g
Sugar: 0 g
Serving size of 1 tortilla: 39 g
Calories: 80
Total carbs: 16
Protein: 4 g
Fat: 2 g
Sugar 1 g
Serving size of 1 tortilla: 36 g
Calories: 60
Total carbs: 7 g
Protein: 5 g
Fat: 3 g
sugar: 0 g
Home-made Low Carb Tortillas:
I scanned the recipes on the internet for low carb tortillas and talked to other low-carb people in my "tribe" and landed on two variations to try.
I modified a couple of different recipes from the web that used almond flour and/or coconut flour. These ended up being much more similar in flavor to a classic tortilla and were very pliable.
The recipe below was my favorite (and lowest in calories). Although it is a bit time-consuming, you can make a big batch and freeze it and then take out smaller portions to roll out and cook on taco nights.
Just roll it into a big dough ball, wrap in saran wrap and a freezer bag and freeze. It was definitely tasty with good texture.
Tested Recipes for Low Carb Tortillas
Almost Zero Recipe from Low Carb Maven
The first was a recipe I tried used pork rinds, cream cheese and a lot of eggs. Although many people cringe at the idea of fried pork rinds (aka chicharrones), I love them and use them as breading in a lot of recipes.
For tortillas however, chicharrones just didn't offer the taste I was looking for (although that is just my preference). I also found them to be less pliable than you would want for a tortilla. I think if I tried the recipe a few more times I could get there.
*Note: She says 12 6-inch servings but I found 12 servings to be smaller than 6 inches, so I'm not sure on the carb count for a 6-8" tortilla.
Calories: 124
Carbs: trace amt to 1 g
Protein: 10 g
Total Fat: 9 g
Sugar: 0 g
Another good low carb recipe for tortillas is from a keto blogger at gnom-gnom.com. I really liked the pliability and taste of this recipe, but it does use xanthum gum which is an ingredient many are not familiar with and it may be hard for some people to source.
And finally the recipe I personally preferred the most was this low carb tortilla recipe from glutenfreeonashoestring (although she uses xanthum gum also). The recipe below is a modification of the recipes I tested from the 3 blogs listed above.
Homemade Tortillas using Tortilla Press and a Comal
If you plan to make homemade tortillas, whether low carb or regular corn tortillas, it is worth you while to learn how to use a tortilla press and a comal or griddle. I lay out a step-by-step process in a separate post for effectively using a tortilla press, whether wood or cast iron.
Not familiar with a comal? Here are the basic steps to making perfect tortillas on a comal.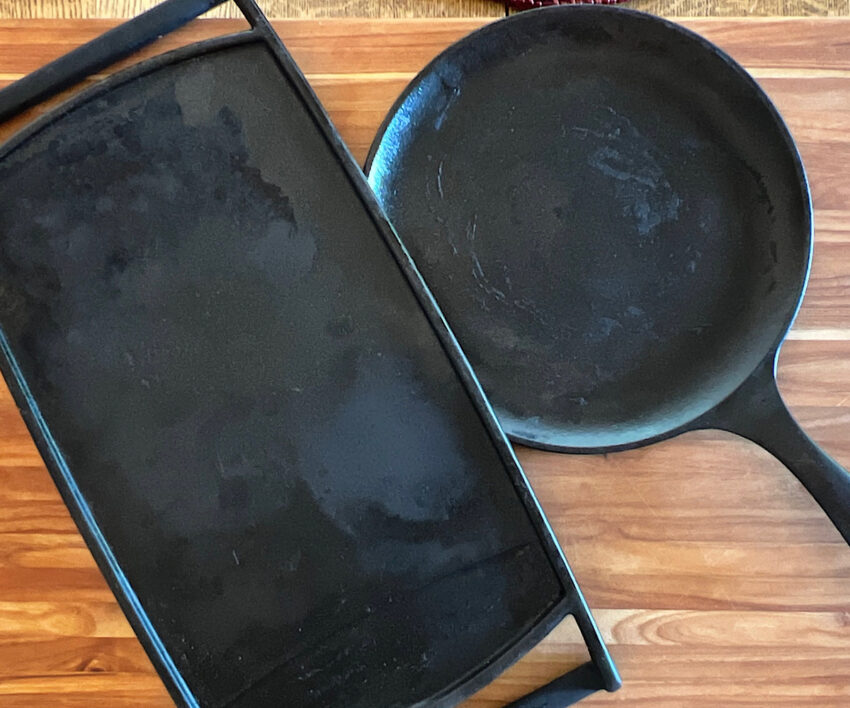 Low Carb Mexican Meals (with or without tortillas)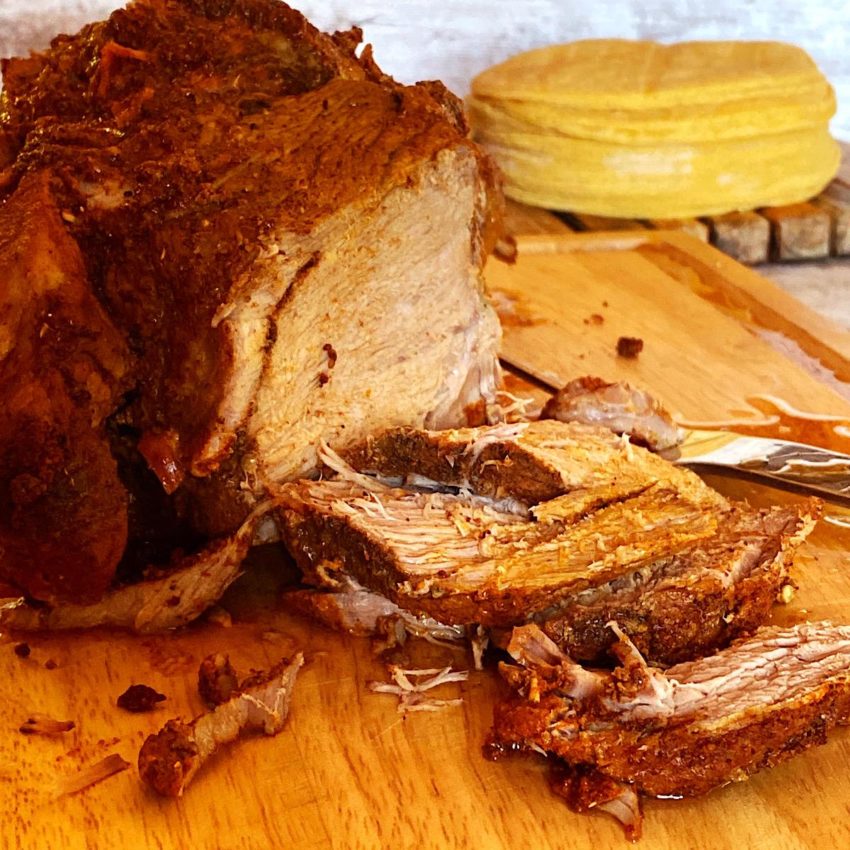 If you enjoy all types of Mexican food, check out this category of ALL Mexican recipes, where you will find over 40 Mexican recipes, from casual, to low carb, to fancy.
See this post to learn more about the similarities and differences between Low Carb, Slow Carb and Keto diets.
If you make and love this recipe, please leave a ★★★★★ review below and any comments others might find helpful. It means a lot to me when you try my recipes, and I'd love to know how it goes.
Low Carb or Keto Tortillas
There are many options for low carb tortillas, but often they lack in taste or texture. These are my favorite home-made tortillas that check the boxes of low carb, taste, texture, and ease.
Ingredients
¾

cup

almond flour

4

tablespoons

coconut flour

1

teaspoon

salt

2

teaspoons

xanthum gum

2

teaspoons

apple cider vinegar

1

egg

lightly beaten with a wire whisk

4

teaspoons

water

1

teaspoon

Fat

I used lard, but you can use bacon grease or oil
Instructions
Add all dry ingredients to a food processor bowl and stir together thoroughly. I like to use a slotted spoon to do this.

3/4 cup almond flour,

4 tablespoons coconut flour,

1 teaspoon salt,

2 teaspoons xanthum gum

Turn processor on to low. Be careful that ingredients don't fly out of processor and make a mess. While the processor is running, add the vinegar, then the lightly beaten egg, and then the water. Mix until everything is combined and the dough sticks together.

2 teaspoons apple cider vinegar,

1 egg,

4 teaspoons water

Remove dough from processor and roll into a ball and cover the ball with plastic wrap. While still in the wrap knead it for a couple of minutes through the plastic. Allow the dough to rest for 10 minutes before using or store it in the fridge for up to two days.

Alternatively, place the wrapped dough in a freezer bag and freeze it until you are ready to use it.

Heat a skillet (or a comal or griddle) over medium high heat. It should be hot but not smoking hot. I put a little lard in the skillet but you could use oil. It doesn't take much, just a light coat.

Break dough into 8 1-inch balls for small tortillas (this is what nutritional analysis is based on). I liked them more at a 2-inch size but I don't have the analysis for that.

Line a tortilla press with 2 sheets of plastic wrap (a thin plastic bag from the grocery store used for vegetables works well here).

Place each ball between the two sheets of plastic and press until tortilla is about 5 inches diameter.

Carefully peel off tortilla from plastic wrap and place on griddle.

If you do not have a tortilla press here is the alternative:

Place a ball between 2 sheets of waxed paper and roll out with a rolling pin to the approximate size you want. Place a small bowl the size of desired tortilla over the dough and use a knife to cut around the perimeter of the bowl.

Gather cut pieces together to form additional dough balls at the end. Lift the bowl up and gently pull the tortilla off and place on a smooth counter or another piece of waxed paper for easy transfer to the skillet.

Note that it is difficult to get the tortillas very thin unless you use the press.

Transfer the tortilla to the skillet, comal or griddle and cook until it bubbles a bit (about a minute). Flip it over with the thin spatula and cook for another 30 seconds to a minute.

If you want them to be pliable it is important not to overcook them. If you are using them for tostadas or open-faced tacos you can cook a bit longer.
Notes
The temperature of the skillet or comal and cooking the tortillas quickly is the key. If the skillet is not hot enough the tortilla will harden and crack. If the skillet is too hot the coconut flour burns rapidly. Test it out with a small one first to get the hang of it.
The link below will take you to my post showing you how to use a torilla press.
**How to use a tortilla press
**Want more like this? Subscribe to our Sunday newsletter to get recipes, gardening guides and diet help. Let's go from Inspiration to Done!
If you enjoy all types of Mexican food, check out this category of ALL Mexican recipes, where you will find over 40 Mexican recipes, from casual, to low carb, to fancy.
See this post to learn more about the similarities and differences between Low Carb, Slow Carb and Keto diets.
Nutrition
Calories:
79
kcal
Carbohydrates:
4
g
Protein:
3
g
Fat:
6
g
Saturated Fat:
1
g
Polyunsaturated Fat:
0.1
g
Monounsaturated Fat:
0.3
g
Cholesterol:
0.4
mg
Sodium:
298
mg
Potassium:
1
mg
Fiber:
2
g
Sugar:
1
g
Vitamin A:
0.1
IU
Calcium:
22
mg
Iron:
0.5
mg
Did you make this recipe?
If you tried this recipe, please give it a star rating! To do this, just click on the stars above. Comments are always helpful also and I respond to all of them (except rude ones)
Online Diet/Health Coaching:
Although I am not currently taking clients for diet & health coaching, I have been a coach for many years with the online service called coach.me. It is a great platform for all kinds of coaching – anything from specific diets, writing a blog, getting up early, or getting rid of that pesky procrastination.
There are some wonderful coaches and the testimonials will tell you what you need to know. Contact me at [email protected] to get a referral to some of the tested, experienced online coaches on Coach.me
If you'd like to start with a plan for a low carb or keto lifestyle, check out this detailed guide in ebook form. It may be all you need to lose weight on this lifestyle. Or it may be used as a supplement to one-to-one coaching.