Whatever the occasion, you can't go wrong with these popular gift ideas for that friend or family member who loves to prepare Mexican food. Whether they're a beginner or advanced cook, there's a fun and useful gift for everyone!
This post may contain affiliate links, and you can read our disclosure information here–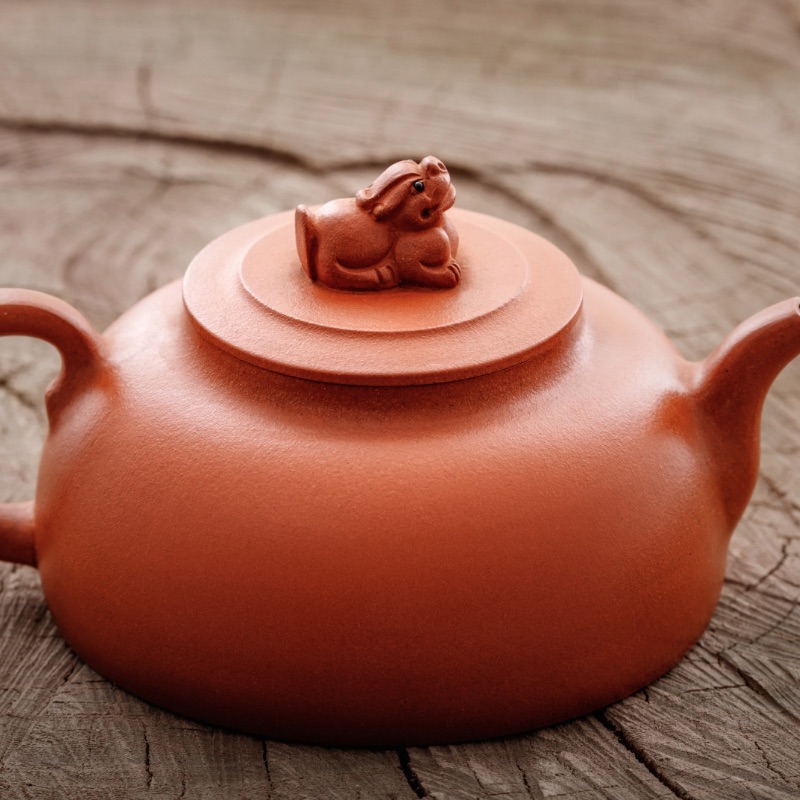 1. Tortilla press
If your loved one has been cooking Mexican food for a while, they'll probably know how fantastic homemade tortillas taste. However, the effort of having to roll them out using a rolling pin can be pretty discouraging: it takes ages to get them right! Not to mention how difficult it is to get the tortillas to turn out perfectly round.
The solution? Get them a tortilla press! Generally made of cast iron or wood, these make perfectly flat and round tortillas every time.
All the recipient has to do is place a ball of corn or flour dough (masa) inside and press down to flatten.
One of the popular tortilla presses out there is the custom-made carbon steel tortilla press made in Oaxaca, Mexico. Not only is it a life-long workhorse, it comes in a beautiful range of colors.
2. Comal
If you're not sure what a comal is, don't worry. Your Mexican food loving friend or family member most likely does. These flat griddles are very commonly used not just in Mexico, but also in other parts of Central and South America. They're perfect for cooking not just tortillas, but also other non-Mexican foods like arepas and crêpes.
Most comales are made of cast iron. Some come pre-seasoned, but if not, they need to be treated before use by coating them with oil and then baking them in the oven.
So be sure to gift some canola oil or similar oil along with the comal! Also remind your loved one that it shouldn't be washed with soap.
All of this may sound odd if you haven't used cast iron before, but trust me. It's worth the effort!
Tip: I provide instructions on using a tortilla press and a comal in the post on preparing homemade corn tortillas.
3. Cooking course in Oaxaca
This one is a personal bucketlist item for me, and I'm pretty sure there aren't many Mexican food lovers who wouldn't be thrilled to receive it. Seasons of My Heart is a cooking school located in the Mexican state of Oaxaca, owned by Chef Susana Trilling.
Seasons of My Heart offers cooking classes, exciting culinary tours and multi-day cooking courses. I think these make a great wedding or graduation gift: what could be better than sending your loved one to Mexico to brush up on their cooking skills right where the magic happens?
For the smaller budget, this school also offers pre-recorded online cooking classes. This way, the recipient can cook along with Susana from their own kitchen.
4. Small batch Mexican spices
You can never have enough spices and spice mixes, so one of the easiest Mexican cooking gift ideas is to just gift your friend or family member a bunch of typical yummy spice blends. For an extra thoughtful touch, go for a small-batch, American-grown option.
Over at Heathglen farm, we grow the chili peppers used for our organic and additive-free Mexican spice blends ourselves. Our spice mix gift box includes four different delicious blends:
Chile-lime: popular for use on fruit or as a rimming salt for cocktails.
Smoked chile mix: move over cayenne powder! This one's a smoky blend of no less than three different pepper types.
Mole rojo: easily prepare this traditional Mexican sauce to accompany chicken.
Enchilada: all you need for delicious enchilada sauce.
Because these spice blends are produced in small batches, they're always nice and fresh.
5. Mexican cookbook: My Mexico City Kitchen
If taking your loved one to Mexico City for a culinary experience is not in the budget, why not bring Mexico City to them? Gabriela Cámara's "My Mexico City Kitchen" is one of the foremost Mexican cookbooks on the market right now.
Cámara knows what she's talking about: she owns two wildly popular restaurants in Mexico City and San Francisco, and has written for a wide range of food publications.
My Mexico City Kitchen doesn't just contain 150 recipes, but also plenty of thoughts and essays about Mexico City's culinary culture. I love its vibrant photos and the accessibility of the recipes. Really one of the best Mexican cooking gift ideas if your friend or family member likes to learn new things about food.
6. Chili pepper assortment
Dried chili peppers are an absolute staple in Mexican cooking. They're used in salsas, mole, marinades and much more. Heck, you can even spice hot chocolate by cooking it with a dried ancho pepper! It imparts a wonderful mild warmth and a flavor that's almost reminiscent of prunes.
Gift your loved one a nice chili pepper assortment so they've always got every type on hand. I like this one by Olé Rico, which contains no less than 6 different dried peppers of all spice levels:
Ancho (dried poblano peppers)
Cascabel (ball chili)
Morita (smoked and dried ripe jalapeños)
Guajillo (dried mirasol peppers)
Pasilla (dried chilaca peppers)
Árbol (dried bird's beak peppers)
7. Authentic Molcajete
Another one of those traditional Mexican cooking utensils that you may never have heard of is the molcajete. This is a type of mortar and pestle that's been used in Central America for thousands of years.
Nowadays, a molcajete is popularly used for things like salsa and guacamole. For a nice touch to a dinner, these dips can be prepared right at the table.
It's generally understood that fans of Mexican cooking who take themselves seriously have to have a molcajete on hand, and it has to be authentic. For the majority of people, that means the molcajete should be made of volcanic rock. The porous nature of this rock type helps crush pretty much any type of ingredient!
Watch out for fakes, as some shops will try to pass concrete molcajetes off as volcanic.
8. Mezcal tasting box
You didn't think I was going to forget about Mexican spirits, did you?! Although I think a nice bottle of good tequila would make a great choice for a gift, let's up our game a little bit by going for mezcal. Also made of the Agave plant, this is basically tequila's more smoky and versatile cousin.
Turn a gift into an experience by giving a mezcal tasting box, like this one (called Mezcalistas) from Flaviar. It includes three different bottles that together make an excellent introduction to the world of mezcal:
Alipús: earthy but fruity
Madre Mezcal: vanilla, roasted flavor
Mezcal Vago: notes of honey and pepper
PS: Why not participate in the fun? Prepare a mezcal flight to enjoy together for the occasion, including typical Mexican sangritas to accompany the booze.