In an attempt to get my daughter off of her diet soda habit, I started experimenting with beverage syrups and shrub syrups. Later, as low carb and keto diets became popular flavored water became a go-to drink for those trying to stay hydrated but adverse to 8 glasses of water a day. Fruit syrups to add to waters can be sweet like a simple syrup or tangy like a shrub syrup.
Jump to Recipe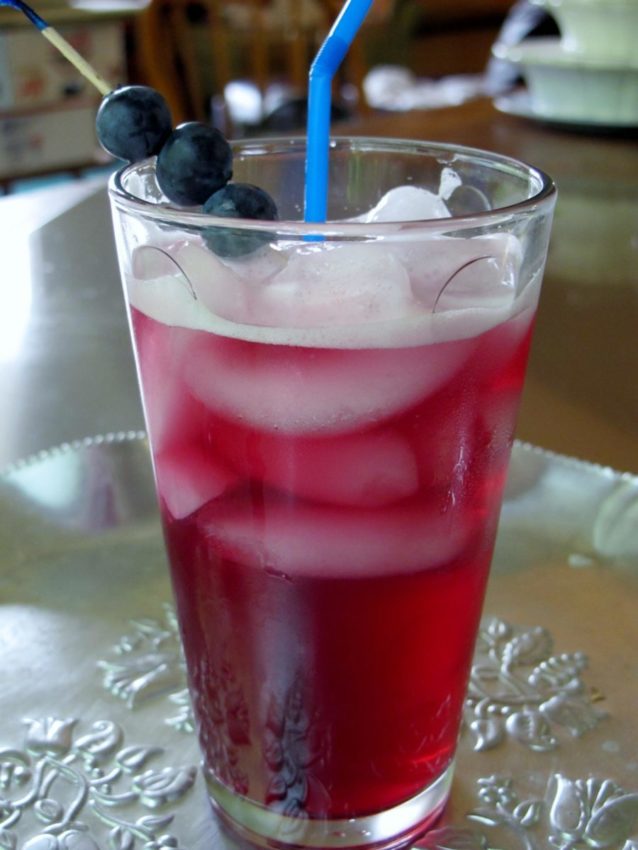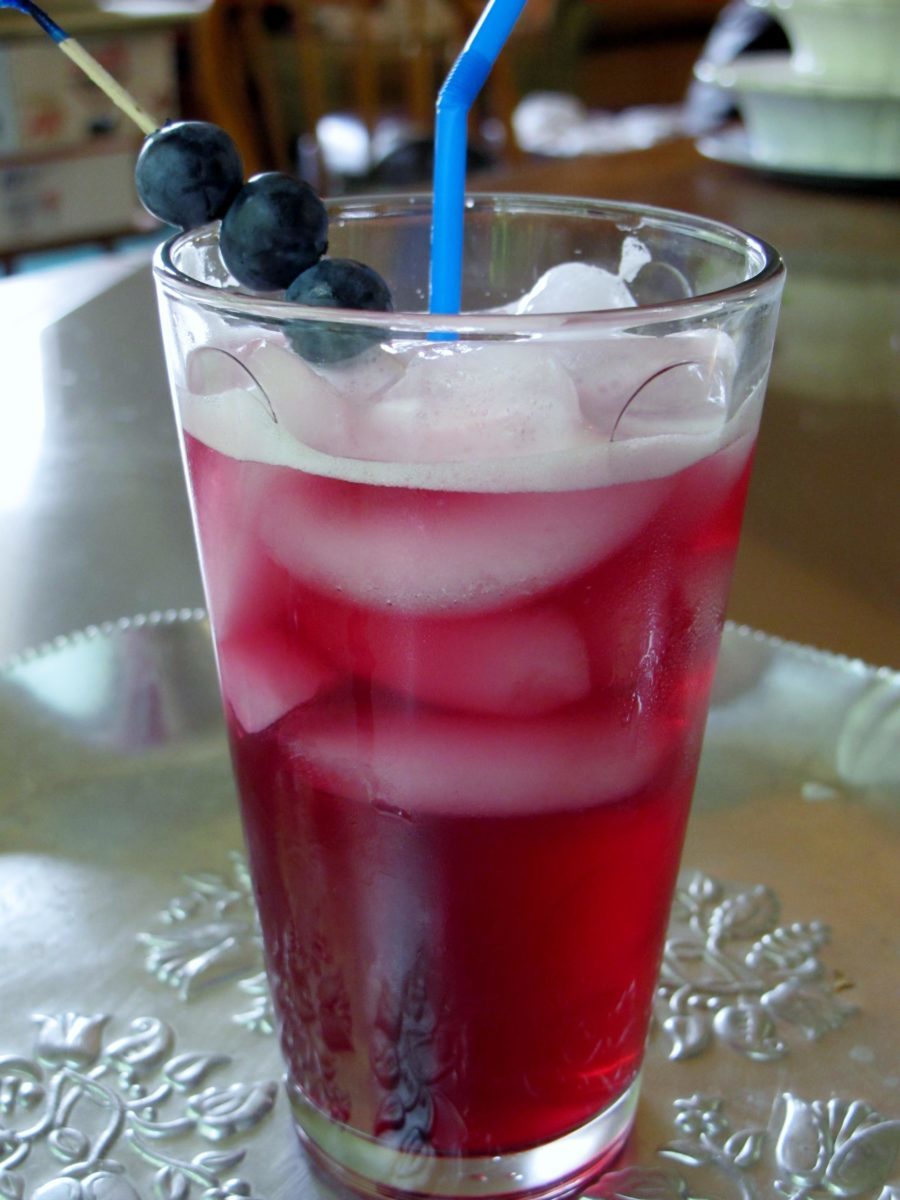 Why Fruit Syrups are Better than Pre-flavored Waters
Beverage syrups (that is, natural fruit beverage syrups) have a lot going for them actually:
You don't need very much to give flavor to a drink, so you can keep the calorie content low. You have the option of flavoring your drink to your own standard of taste and calorie content, unlike sodas or flavored waters you buy already prepared;
The fruit is "real" fresh fruit (not flavoring), and you don't need to boil it for very long, so the beneficial nutrients are not boiled out of it;
They keep in the refrigerator for 2 months and you add the carbonation fresh each time you use them, so you don't have to worry about your drink being "flat";
Herbs and spices are easy to infuse into the syrups while being made, so you can get some very creative, unique flavors;
There is a lot of versatility in using them, from water, to sodastream carbonated waters, to lemonade, to tea, to smoothies, to cocktails. They can also be drizzled over fruit salads, combined with vinegar for Shrubs, used as a glazed over grilled meats, and combined with oil and vinegar for salad dressings.
Creative Ways to Use Fruit Beverage Syrups
Here are some of the ways we have used the syrups lately, both in cocktails and non-alcoholic drinks:
The drink in this photo is lemonade in a pint jar with a couple of tablespoons of Ginger Lime Syrup stirred in.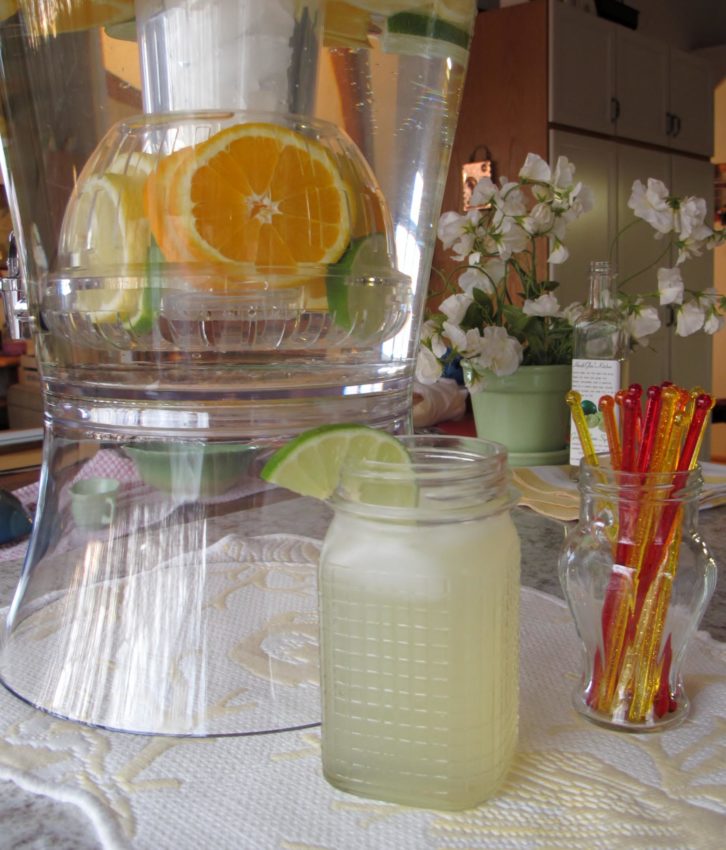 The water pitcher with fruit in it is something we're trying to keep filled up and visible so that we are tempted to drink more water. It's always much easier to go to water instead of soda if it is on your counter looking beautiful and refreshing (and easy).
Sometimes we might add a syrup to the water, and sometimes not. I am anxious to see if this addition to our kitchen will lead my daughter to pouring a glass of water rather than opening a diet soda.
Sangria lends itself to all kinds of fruit syrups. It's fun to make a big batch of sangria for celebrations also
I got this SodaStream Sparkling Water & Soda Maker last summer when I was getting into making the syrups. I love it! You just fill the gray liter bottle with water, screw it into the white attachment, pump the top five times, and Voila, you have sparkling water to keep in your fridge and use until you need to fill it with water and repeat.
It's a perfect foil for the syrups. Caveat: the syrup packages that come with it do not taste very good and they do have various preservatives in them.
These are just some ideas on how I personally like to use the syrups. I know there are a lot of mixologists that are using syrups in all kinds of fancy cocktails. Some sleuthing on google will lead you to a lot of different recipes for using the syrups.
If you want to make your own homemade fruit syrups. this summary on process will help you out.
Cheers!
Berry Spritzer
Add a couple of tablespoons of a berry syrup to a glass of sparkling water and you have what is referred to as an Italian soda. Add a little cream to that and it is now a French soda!!
Ingredients
2-3

Tablespoons

Fruit syrup

Such as blackberry mint, strawberry lavender, blueberry tarragon

6-8

oz

Sparkling water

Alternatively use plain water or sparkling wine
Instructions
It is helpful to pour the sparkling water in the glass first, and then add the syrup.

Start with 2 tablespoons and taste the beverage as you add the syrup- you can always add more to taste.

Give it a stir, add some ice and enjoy!

2-3 Tablespoons Fruit syrup,

6-8 oz Sparkling water
Nutrition
Calories:
86
kcal
Carbohydrates:
7
g
Protein:
1
g
Potassium:
100
mg
Sugar:
1
g
Did you make this recipe?
If you tried this recipe, please give it a star rating! To do this, just click on the stars above. Comments are always helpful also and I respond to all of them (except rude ones)