It is difficult to sort through the staggering array of tomato and pepper varieties, whether buying plants as seedlings or starting from seed. This post describes the growth habits, flavors and specific uses of popular varieties, making choosing your tomato and pepper varieties a much easier decision process.
Jump to: The Right Variety | Early Tomatoes | Beefsteaks | Slicers | Black Tomatoes | Orange | Yellow/Green | Bi-Color | Cherries | Hot Peppers | Sweet Peppers
What is the Best Fit for "You"
The best way to sort through the huge variety of tomato and pepper varieties is to think about your end use. Start with these sample questions to refine the selection process:
Do you make a lot of salsa?
Are you at the cabin and away from home a lot?
Do you entertain and want beautiful color and variety in your dishes?
Are you into DIY and want to dry, can or pickle your tomatoes?
Are you a novice gardener and want the best chance of getting a high yield?
Do you have limited space and need to grow on a deck or a patio?
Varieties Summarized by Growth Habits and Flavor
The following photos are signs I use at the farmers' markets, and they are organized by color and/or type of tomato, primarily because these categories are easiest to explain to customers at a busy market.
Best Tomato Varieties for Early Season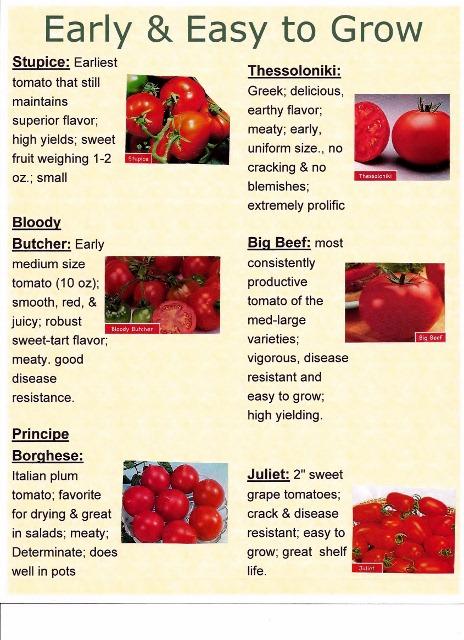 Best Main-Season Beefsteaks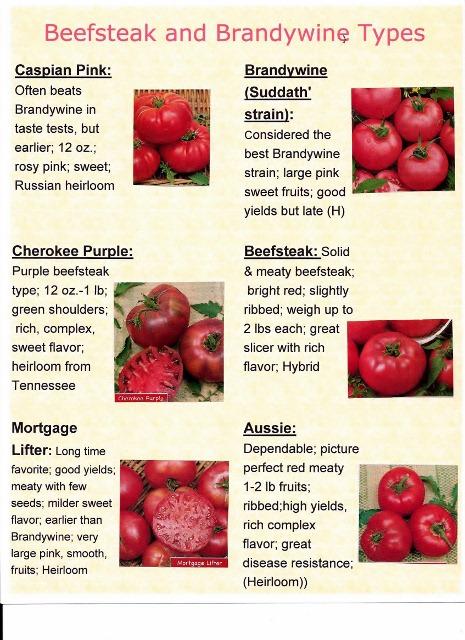 Best Medium-Sized Slicers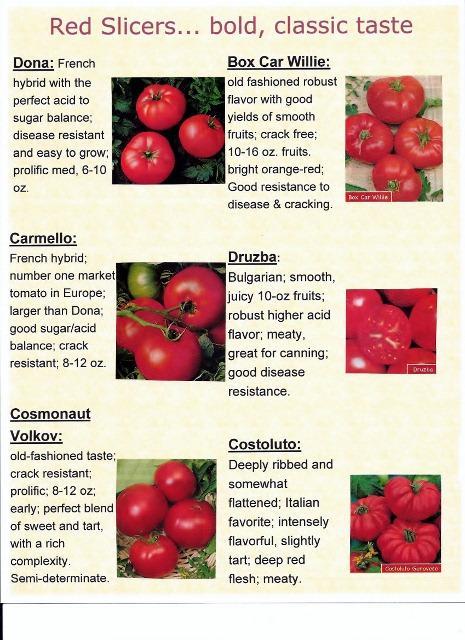 Best "Black" Varieties (Rich, Wine-like flavor)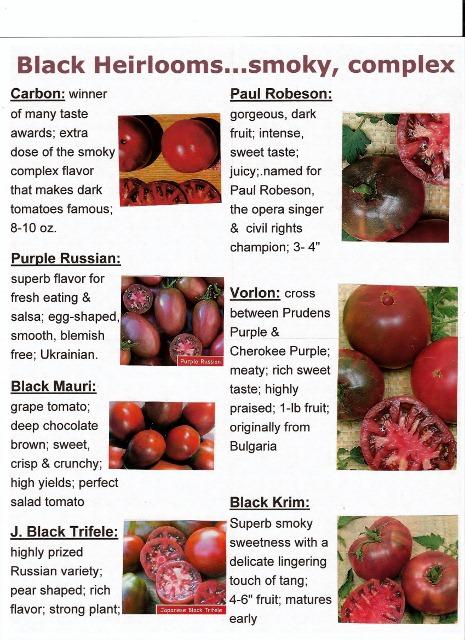 Best Orange Varieties (sweet)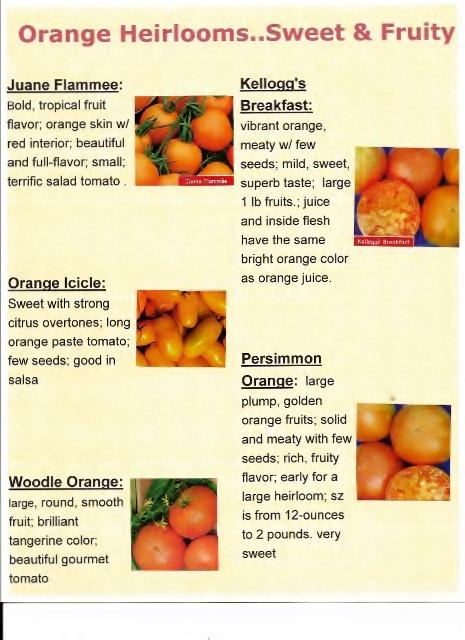 Best Yellow or Green Varieties (Yellow = mild & green = tangy)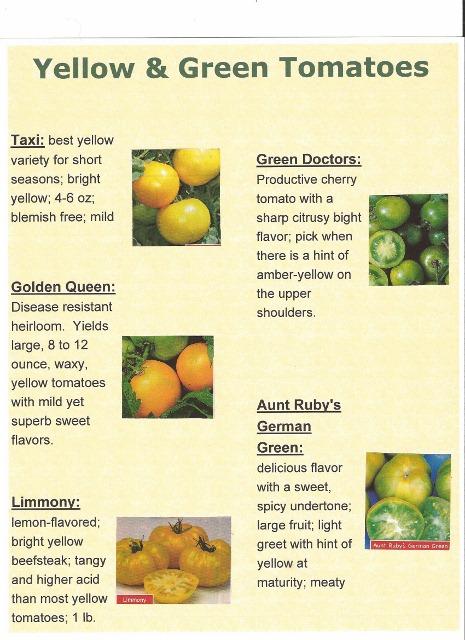 Best Bi-Color Varieties (beautiful, often sweet)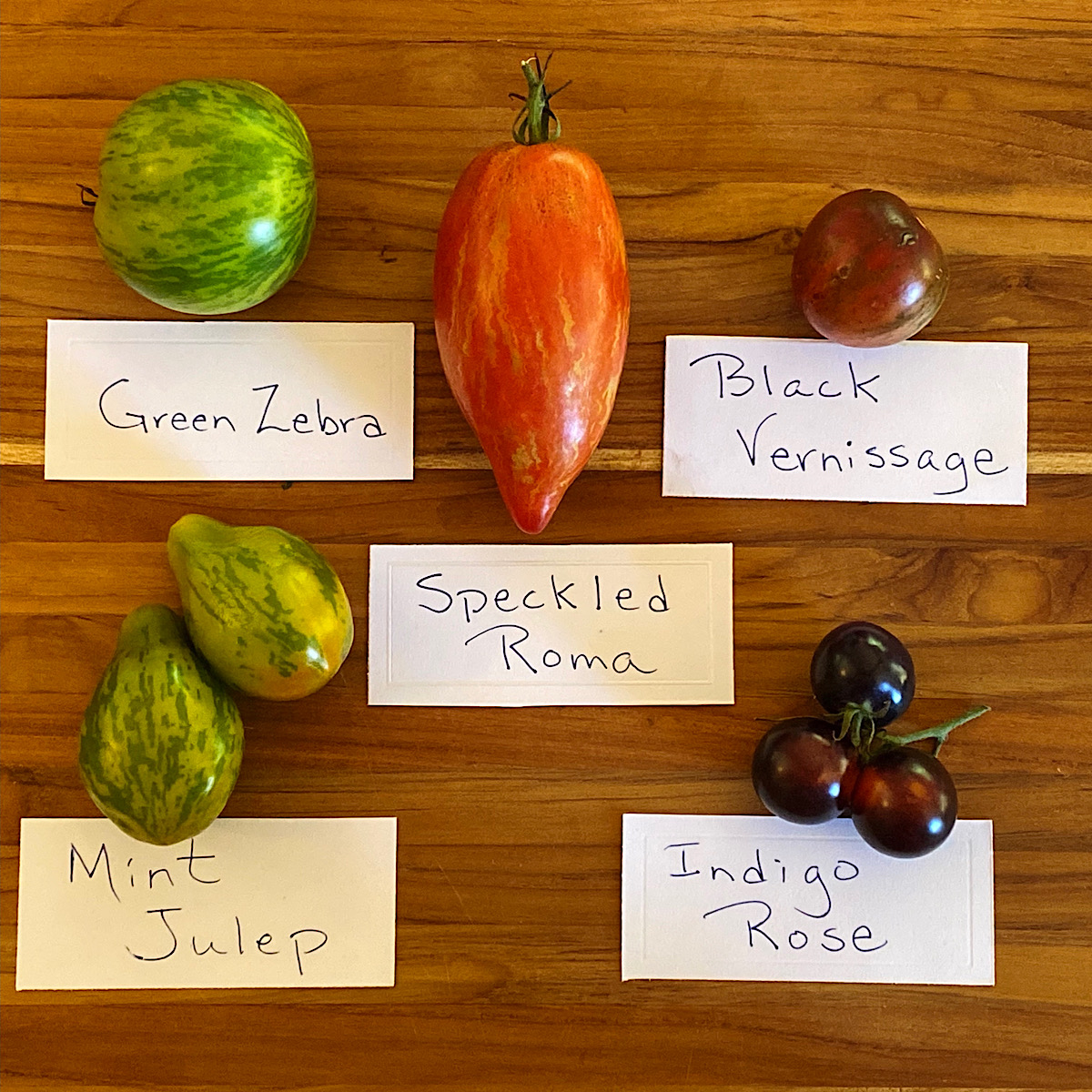 Best Cherry Tomatoes (Heirloom & Hybrid):
Best Pepper Varieties – Hot & Spicy: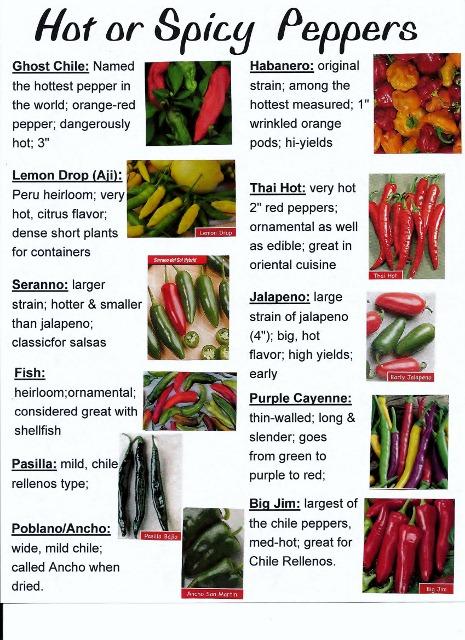 Best Pepper Varieties – Sweet:
Your selection of varieties will be much larger if you buy seeds and start your own plants. If you start seeds at home be sure and look at this detailed tutorial on starting plants from seed.
Share some of your favorites? I'd love to hear about the varieties you like or love, as well as the ones that haven't done well for you in the past, for whatever reason.