As we plan our gardens, we consider an array of things. We likely start by deciding what we'd like to grow (with edibles, this obviously is based on what we want to eat), then consider what we can grow given available space, growing conditions, and the time we can devote to gardening. An additional factor we may wish to consider is what grows well together, an approach generally called companion planting.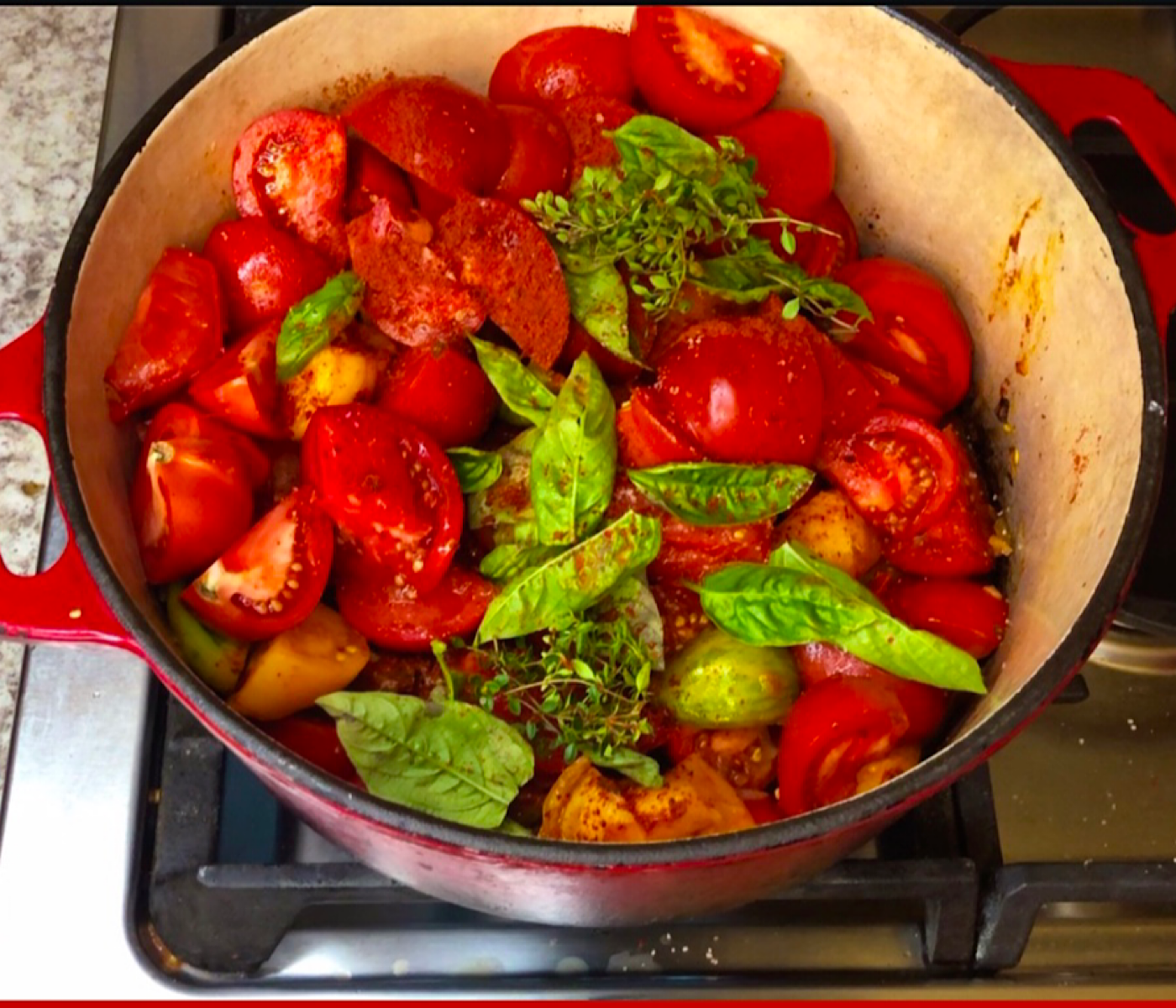 Does the Research Support Companion Planting?
Many swear by the benefits of companion planting; others doubt that they exist. A research study conducted by Minnesota Master Gardeners several years ago found no benefits of growing several plant combinations, including French marigolds with tomatoes. However, the number of growers who completed the study was small and the only information reported was about yields, not insects.
As the interest in organic growing and strategies like Integrated Pest Management (IPM) grows, so does attention to the potential benefits of companion planting.
Anecdotal information on the benefits of companion planting with tomatoes is plentiful however. Here are some key considerations:
Keys to Successful Companion Planting
Marigolds are often listed as a good companion for tomatoes. You do need to know a few specifics for it to work however. In the book Carrots Love Tomatoes: Secrets of Companion Planting for Successful Gardening author Louise Riotte notes that French marigolds need to be grown for at least a full season before they will control nematodes in the soil and thus be beneficial.
Growing the plants close to one another can maximize the benefits. This could be a particular benefit in urban areas where the space considerations are limited.
Avoid growing plants that might compete with each other. For example, one reason why tomatoes and asparagus are great companions is that they grow at different levels, in the soil, so they don't compete with each other for water and nutrients,
Another way to avoid competition is harvest time. Asparagus for example, will be harvested early in the year with tomatoes coming mid to late Summer.
Specific Plant Combinations
(1) Beneficial Companions. Some of the pairings with tomatoes most often cited as helping improve the health and/or flavor of tomatoes include:
bee balm,
mint,
basil,
parsley,
celery,
and borage.
On the other hand, here are some combinations in which tomatoes help other plants:
gooseberries
peppers
roses (potential protection against black spot).
(2) Compatible Combinations. Among the vegetables and herbs generally considered to be compatible (but not necessarily beneficial) with tomatoes include:
oregano,
carrots,
onions,
radishes (discouraging two-spotted spider mites),
garlic (protection against spider mites),
amaranth,
chives,
stinging nettle,
lavender,
thyme, and
lemon balm.
Flowers that are compatible with tomatoes include:
marigolds
geraniums,
petunias,
nasturtiums,
pot marigolds (also known as calendula), and
foxglove.
(3) Incompatible Pairings. A few combinations need be avoided:
Most things in the brassica (cabbage) family
tomatoes and potatoes don't grow well together.
Some believe that fennel can inhibit tomato growth, and
it is not recommended to grow tomatoes close to corn because of the similarity of pests that feed on each.
Other plants that have bee identified by some as poor companions with tomatoes are peas, beets, and rosemary.
Why Does Companion Planting Work?

One belief is that the mix of smells confuses insects. Another is that chemicals in the leaves and/or roots of some plants have a positive impact on others (such as the possible effect on black spot noted earlier).
A third belief is that mixed plantings generally "mimic" nature by offering a diversity of plants that attract some insects and organisms while repelling others.
So, if you choose your companion plants from the lists above you will certainly get beauty, even if the growth benefit is minimal!