Developing low carb or low sugar desserts without using sugar substitutes is challenging. The best route to go if you are on a low carb diet and want a luxurious dessert is to opt for a dessert that is higher in fat instead of carbs. Take a look at the sugar content of various fruits and then try this rich and creamy panna cotta with a strawberry balsamic sauce for a special low carb dessert.
Jump to:
RECIPE
Berries and Low Carb Diets
Keys to Including Dairy in Low Carb Diets
Amount of Sugar in Different Fruits
This post may contain affiliate links, and you can read our disclosure information here–
Do Berries work with Low Carb Diets?
Berries are considered the main type of fruit allowed on a low carb or slow carb diet due to their high fiber to fructose ratio (meaning they don't spike blood sugar as much as most fruit). Berries are also high in nutritional value (antioxidants) with a relatively high amount of fiber.
Fiber tends to mitigate the carb impact on low carb diets. Often you will see net carbs and total carbs listed on nutritional analyses, which is basically the subtraction of fiber from the total carbs,
When it comes to tracking macronutrients on a keto or low carb diet however, total carbs is the metric used.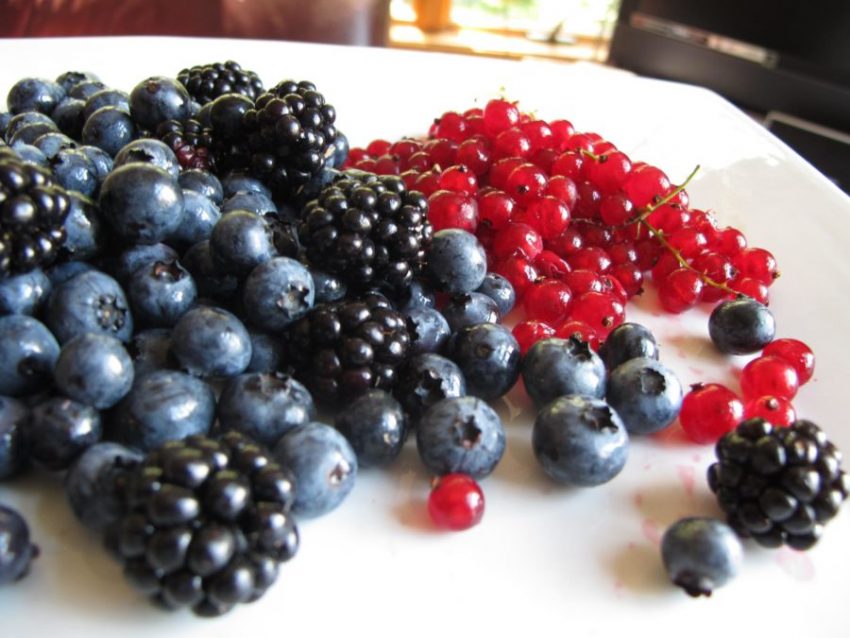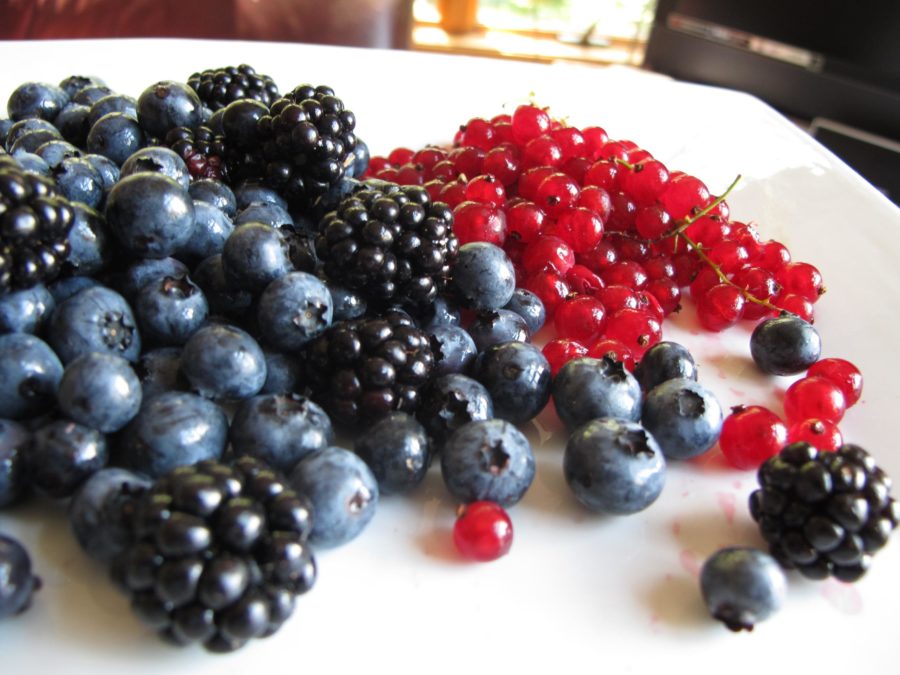 Why Panna Cotta Works with Slow Carb even though it has Dairy.
Acknowledging berries as the go-to fruit to use in a low carb dessert, the next challenge is to make the dessert rich in flavor without adding a lot of sugar. This is where high fat ingredients come in.
Heavy cream and full fat yogurt have very little lactose, and lactose is the main problem with dairy and low carb diets. Also referred to as milk sugar, lactose will spike blood sugar in a similar way to that of table sugar.
Full fat dairy does not include the lactose (or has very little) which is why butter and heavy cream are allowed on a low carb diet.
More details on low fat and low carb dairy can be found at this guide for dairy on a 4-Hour Body diet.
How to Modify Panna Cotta for Low Carb Lifestyles
This low carb dessert has a ton of creamy rich flavor and it is actually quite easy to make. It does have 1/3 cup of sugar in a recipe that serves 4-6, so use a sugar substitute if you want to be 100% compliant with a low carb diet.
Alternatively, make this dessert with the 1/3 cup of sugar and enjoy it occasionally or on cheat days.
The only tricky thing about the recipe is getting the panna cotta out of whatever you are using for a mold, but the strawberry sauce can cover up any cosmetic breaks. And who cares about cosmetics anyway when it tastes this good!!
It's a perfect dessert for low carb lifestyles….rich and creamy without being really high in carbs.
A few other custardy types of desserts that work with low carb diets include this Mexican Orange Flan, or this rhubarb custard, or this bing cherry clafoutis. For a berry dessert that has a bit more crunch but still maintains a lower carb profile, try this blueberry crumble.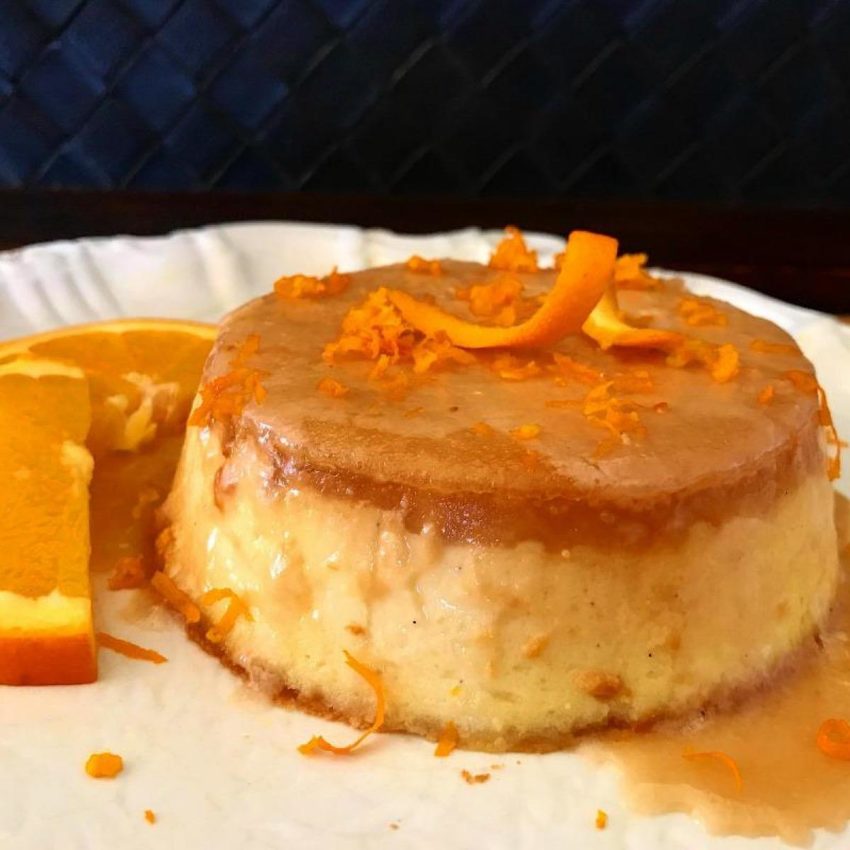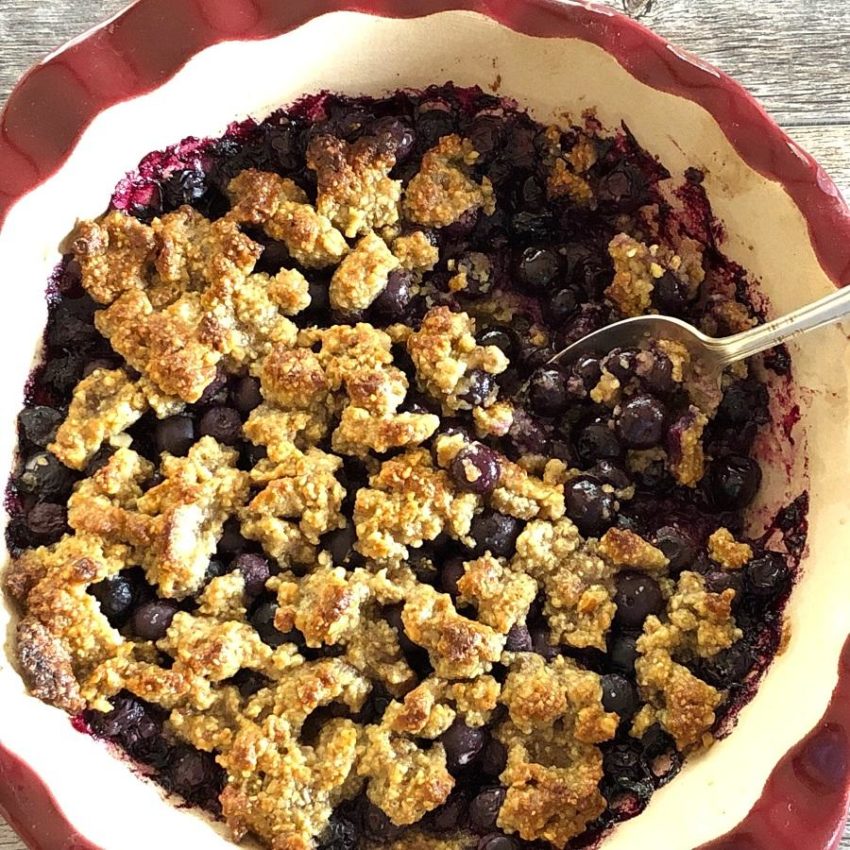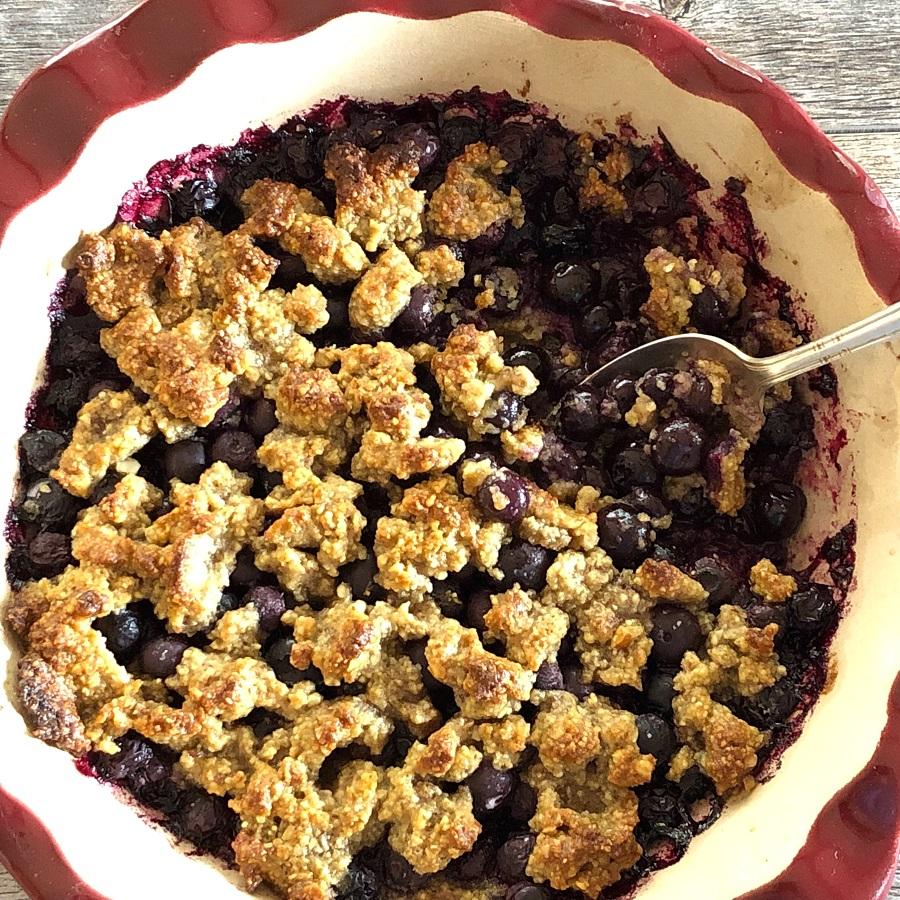 List of Relative Sugar Content of Popular Fruits
Fruits Lowest in Sugar:
Lemon or lime
Rhubarb
Blackberries
Cranberries
Fruits Low to Medium in Sugar
Strawberries
Casaba Melon
Papaya
Watermelon
Peaches
Nectarines
Blueberries
Cantaloupes
Honeydew melons
Apples
Guavas
Apricots
Grapefruit
Fruits Fairly High in Sugar
Plums
Oranges
Kiwifruit
Pears
Pineapple
Fruits Very High in Sugar:
Tangerines
Cherries
Grapes
Pomegranates
Mangos
Figs
Bananas
Dried Fruit
Frequently Asked Questions
What can I substitute for the balsamic vinegar?
Red wine is a great substitute for the balsamic vinegar in this recipe. It adds a bit of acid with the pungency of vinegar.
What kind of substitute works for the greek yogurt?
Buttermilk is a nice substitute for greek yogurt. It still carries the tang but is not as thick.
Strawberry Balsamic Panna Cotta with Greek Yogurt
This is a low carb panna cotta made with greek yogurt and slightly sweetened with a balsamic vinegar sauce
Equipment
different sized bowls

Saucepan

6-ounce bowls or molds

thin sharp knife
Ingredients
2

Tbsp

water

1 ¼

tsp

unflavored gelatin

1 ¼

cups

heavy cream

divided

1

cup

plain Greek yogurt

1

tsp

pure vanilla extract

¼

tsp

sea salt

⅓

cup

sugar + 2 Tbsp

3

cups

strawberries

frozen is OK

2

tsp

fresh lemon juice

2-3

Tbsp

good balsamic vinegar

¼

tsp

freshly ground black pepper
Instructions
In a small bowl add the water and then sprinkle the gelatin over the top and let it sit undisturbed for 5 to 10 minutes.

2 Tbsp water,

1 1/4 tsp unflavored gelatin

In a medium sized bowl, whisk together 1/2 cup of the cream, 1 cup yogurt, the vanilla and the salt. Let the yogurt mixture sit while you heat the remaining 3/4 cup cream and 1/3 cup sugar in a small pot over medium-low heat, stirring occasionally until the sugar is dissolved and the mixture is just starting to bubble gently (not boiling).

1 1/4 cups heavy cream,

1 cup plain Greek yogurt,

1 tsp pure vanilla extract,

1/4 tsp sea salt,

1/3 cup sugar + 2 Tbsp

Remove the pot from the heat and scrape in all of the gelatin mixture, stirring until completely dissolved (no granular texture, it should be smooth). Then add this gelatin-cream mixture to the yogurt mixture and whisk together thoroughly.

Ladle mixture into 6-ounce molds (anything works; small bowls or ramekins). Refrigerate until set (4 hours or up to 3 days). Only cover with plastic wrap after they are cold to avoid condensation.

About an hour before serving, make the strawberry sauce by first slicing up 2 1/2 cup strawberries (I used frozen berries that were sliced while frozen and then thawed) and placing them in a medium bowl.

In a food processor ( or blender) puree the remaining 1/2 cup berries with 2 Tbsp sugar and 2 tsp lemon juice. Add the puree to the sliced berries and stir in 2-3 Tbsp balsamic vinegar, 1/4 tsp pepper and a pinch of salt. Let sit for 30 to 60 minutes.

3 cups strawberries,

2 tsp fresh lemon juice,

2-3 Tbsp good balsamic vinegar,

1/4 tsp freshly ground black pepper

When ready to serve, dip ramekins or molds into hot water for a few seconds, Run a thin, sharp knife around inside of mold and then invert panna cottas onto individual dessert plates. Shake to loosen, or tap bottoms of mold and then lift off ramekins or molds.

Spoon strawberry sauce over each panna cotta. Serve immediately.
Notes
**NOTE: This low carb dessert has a ton of creamy rich flavor and it is actually quite easy to make. It does have 1/3 cup of sugar in a recipe that serves 4-6 so use a sugar substitute if you want to be 100% compliant with a low carb diet.
Nutrition
Calories:
267
kcal
Carbohydrates:
20
g
Protein:
6
g
Fat:
19
g
Saturated Fat:
11
g
Cholesterol:
70
mg
Sodium:
132
mg
Potassium:
200
mg
Fiber:
1
g
Sugar:
17
g
Vitamin A:
738
IU
Vitamin C:
43
mg
Calcium:
80
mg
Iron:
1
mg
Did you make this recipe?
If you tried this recipe, please give it a star rating! To do this, just click on the stars above. Comments are always helpful also and I respond to all of them (except rude ones)