Low carb snacks that are both convenient and compliant are often the most difficult thing to come up with on a low carb, slow carb or ketogenic diet. Many people will turn to protein bars, but although they are high in protein, they are also quite high in carbs. Quest seems to be the best protein bar out there if you must, but here is a list of some other low carb snack ideas that are just as easy and almost as convenient.
Portable Low Carb Snack Ideas
hard boiled eggs
pickled eggs and red cabbage (click here for recipe)
cornichon (tiny, crunchy pickles)
nuts (no more than 1/3 cup – **see note for best varieties)
sugar-free jello tubs
pepperoni slices (zap in microwave for "chips" **
chicarrones (pork rinds)**
aged hard cheese only (no soft cheeses or cheese with lactose)**
olives
cherry tomatoes
cold meats
seaweed (It is available salted and dried from many Asian grocers, and is nice and crispy)
protein shake in a blender bottle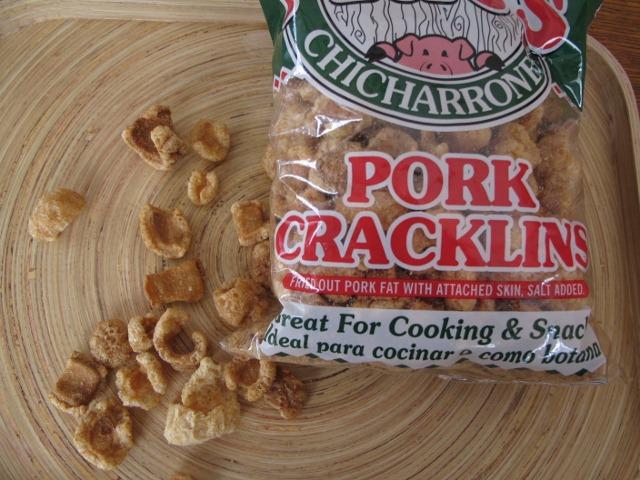 Low Carb Snack Ideas at Fast Food Outlets
Jimmy Johns or other delis – lettuce wraps (no cheese)
Chipotle – salad bowl with meat, beans, veggies, salsa and guac (no rice and no tortillas)
Red Robin – all hamburger options as wraps with veggies subbing in for fries
Most Restaurants – large salad with protein (chicken, shrimp, etc.),
Bacon, sausage and egg options at many chains (including McDonalds)
Low Carb Snack Ideas for Home or Office
Celery with peanut butter (easy on the peanut butter)
Tuna (I usually get tins of tuna in olive oil or brine, dress it up with capers, mustard, mayo, etc.)
Hard boiled eggs
Deviled eggs
Dill pickles
1/2 cup cottage cheese (full fat cottage cheese)
Nuts (keep this to minimum, easy to overdo)**
Sunflower seeds
Baba Ghanoug (eggplant dip from Holy Land) with zucchini sticks as dippers
Jerky (beef or turkey — try to find low-sugar varieties – often this has a lot of nitrates however)
Sugar-free Jello, alone or with cottage cheese and a sprinkling of nuts
Make sugar-free lime Jello with part coconut milk — For a large package, dissolve the powder in a cup of boiling water, add a can of coconut milk, and then add the rest of the water. Stir well.
Smoked salmon on cucumber slices
Lettuce Roll-ups — Roll luncheon meat, egg salad, tuna or other filling and veggies in lettuce leaves
Microwave a can of black beans (rinsed), add some salsa on top and some sliced avocado if you have it.
Spread a low carb bean dip or spread on the lunch meat or lettuce and then roll it up
Raw veggies and humus (jicama works well for dipping sticks)
Pork rinds**
Pepperoni Chips — Microwave pepperoni slices until crisp. Great with bean or salmon dips
Avocado is low in carbs (4-8 g net carbs per 1 avocado) and high in fat, so makes a very satisfying snack. Mash it up with a bit of salt and pepper (drizzle with a little balsamic vinegar for a treat)
left-overs from dinner
**NOTES:
NUTS: The best options are nuts with higher fat content: macadamia, Brazil nuts, walnuts, pecans, hazelnuts and almonds. Net carb content is around 2-5 g net carbs per 50 g (1.8oz). Stay away from cashews and chestnuts, as they are much higher in carbs.
CHEESE: Aged hard cheeses do not have the lactose (milk sugar) that makes cheese non-compliant on a slow carb diet. They are dense in fat and calories however, so be careful.
COLD MEATS: Choose sliced whole meats such as ham or turkey breast, rather than processed unidentified concoctions. Carb count should be below 1 g per 100 g / 3.5oz. My favorite choices are prosciutto and Wiltshire cured ham.
JERKEY & PEPPERONI: Most shops sell small pepperoni sticks as individual snacks. These are highly processed and not the healthiest of the low carb snack ideas. However, there should be hardly any carbs in them (0-1 g total per 1 stick). So if you are in a bind and stuck with gas station food you may have to resort to something like this. Any time you have a choice, always go for whole foods over processed foods).
DARK CHOCOLATE: It is the sugar in chocolate that is a problem, not the cocoa. Some sugar-free chocolates products are available.
CHICHARRONES: Crispy, fatty, salty, zero-carb . They turn some people off, but they can be a great snack to fill the gap left by potato chips. Also known as Bacon Puffs or Pork Rinds.
PROTEIN SHAKES: Protein shakes with limited sugar can be an easy snack. Just make sure and get a protein powder that is a whey isolate. A tsp. of cinnamon added to vanilla-flavor shake adds a lot of flavor plus health (no more than a tsp of cinnamon a day though – it is a blood thinner). Some people add coconut milk (unsweetened) instead of just water.