Valentine's Day often involves a special dinner and dessert at home, and there is nothing better than making food from the heart for loved ones. But don't forget the special drinks! Whether you like craft cocktails or non-alcoholic fancy drinks, drink syrups can make your drinks take on that special note that pulls it all together. The video below shows you how to make 5 "red" drinks, especially designed for Valentine's Day.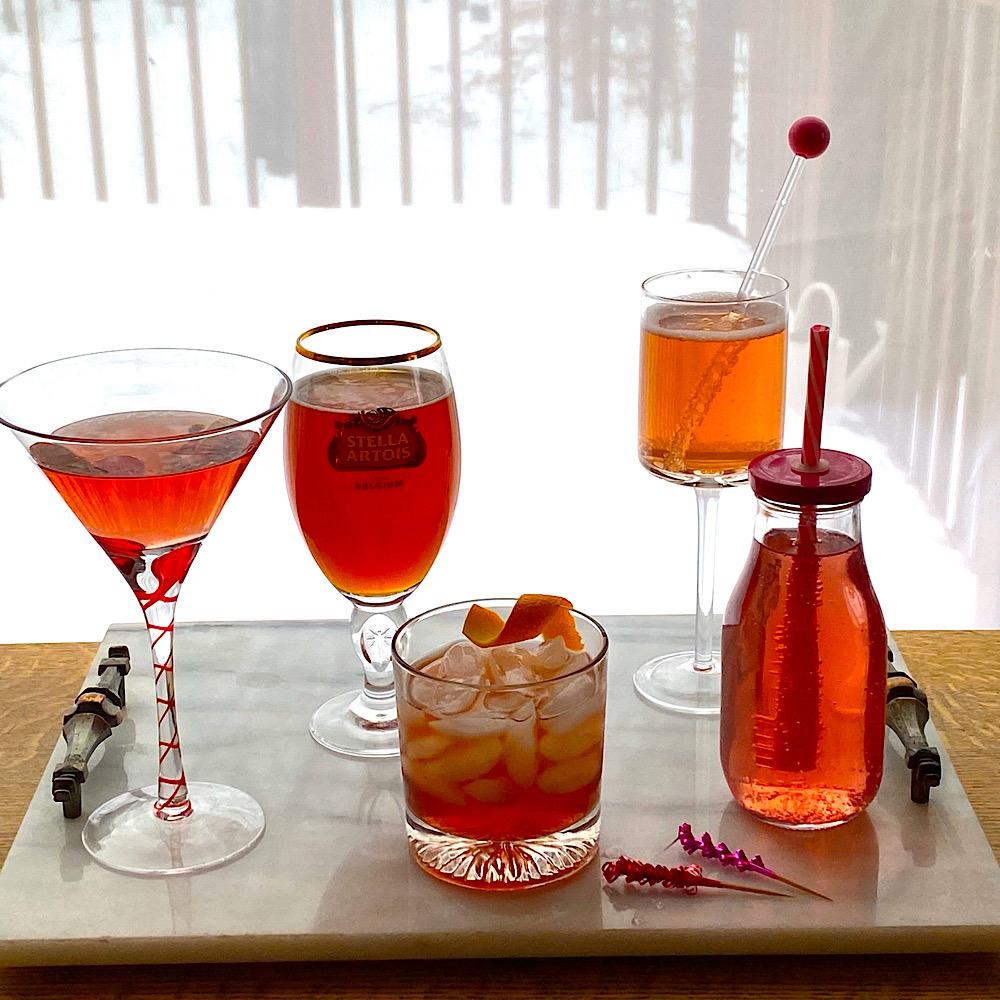 Homemade Simple Syrups vs Shrub Syrups
Simple syrups are often used to make special cocktails and mocktails. Shrub syrups are essentially more tangy (or less sweet) simple syrups. The typical make-up of shrub syrubs consists of 1/3 fruit, 1/3 sugar and 1/3 vinegar (usually apple cider vinegar).
Once you get into the artisanal realm of shrub syrups of course, there is a wide range of variations to the simple formula of thirds. The bottom line is that they add complexity and a fruity/tangy twist to standard cocktails or to your sparkling water. This guide will help you make your own homemade shrub syrups.
Below is a video showing you how to make 5 easy cocktails and mocktails using "red" shrub syrups, as a tribute to Valentine's Day. Try this Raspberry Martini for a special Valentines cocktail.
Of course they are awesome any old day of the week also. It's a good healthy way to get your water and apple cider vinegar in for the day!
If you're entertaining a crowd of Valentines (friends or family) this red wine sangria is perfect for an easy make ahead cocktail.